CELTIC'S bid for a historic tenth successive title while making a splash in the Champions League after two consecutive failures hit the rocks in 20 shattering days in August last year.
As CQN reported in Part One of our EXCLUSIVE series yesterday, the first points of the new campaign were dropped in only the second outing in a dismal stalemate at Kilmarnock.
A disaster was looming in the Champions League quest, but before that disappointment there was the remarkable blow-up regarding the misadventures of Bolo Bolingoli.
Here is the second instalment of the shattering tale of how a dream began to fade all too quickly.
AUGUST 11 2020
CELTIC have launched an investigation into Boli Bolingoli after he travelled to Spain before featuring in the 1-1 draw against Kilmarnock two days ago.
Manager Neil Lennon is seething at the Belgian left-back for breaking UK and Scottish Government quarantine rules.
The champions were not made aware of the 25-year-old's trip until after the game at Rugby Park where the player had come on near the end for Greg Taylor.
BLUNDER BHOY…Boli Bolingoli heads for the exit after his hush-hush trip to high-risk Spain.
Bolingoli, who cost £3million when he arrived from Vienna Rapid last summer, went on holiday in secret and failed to self-isolate on his return.
Strict government rules dictate that anyone who visits Spain must spend two weeks in quarantine.
The Belgian went straight into training before travelling to Ayrshire with the first-team squad at the weekend.
It has been reported he was dragged into a club meeting yesterday to explain his actions and has since recorded two negative coronavirus tests.
Bolingoli admitted: "I have made a huge mistake.
"I want to apologise to my manager, my team-mates, the supporters, everyone at Celtic and so many others for letting them down so badly.
"I am guilty of a major error of judgement. I know what I did was wrong and I know that I must now deal with the consequences."
A club statement read: "Celtic Football Club has taken its response to Covid-19 extremely seriously and we are pleased that, to date, we have recorded no positive tests.
"Our staff have given so much in this area, working tirelessly to ensure that all players and other club personnel are safe, fully aware of their own responsibilities and familiar with all guidance and protocols.
"Safety must always be our priority. Clearly, a full investigation will now take place and the club will take all appropriate action.
"Subsequent to the player's return, he has recorded two negative tests in the past week."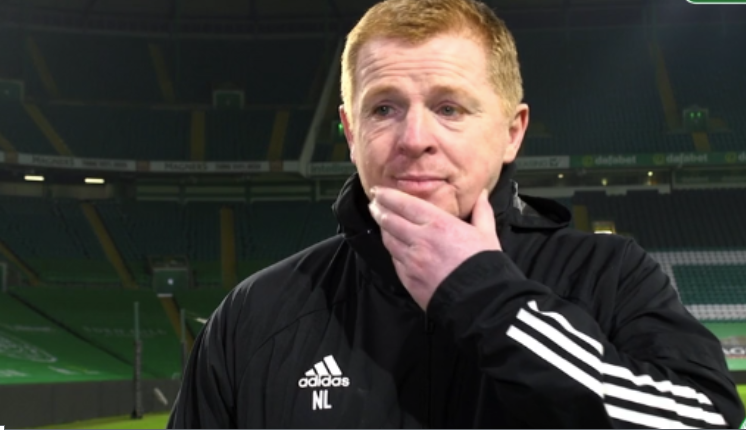 BEMUSED…Neil Lennon was livid after Boli Bolingoli's inexplicable actions.
Livid Lennon admitted he would find it "very difficult" to see him welcomed back by the shell-shocked champions.
The Scottish Government immediately threatened to postpone the Premiership games against St Mirren in Paisley tomorrow night and Aberdeen at Parkhead on Saturday and promised quick action in their decision later in the day.
Lennon fumed: "We gave players a couple of days off and we made it clear they weren't to leave Glasgow.
"Unbeknown to us until yesterday, Bolingoli took a flight to Spain on Monday and then flew back on the Tuesday. One day in Spain, no logic in that.
"And then decided to keep it to himself, didn't tell anybody, trained all week, put everybody at risk in this bubble that we've created here.
"And then was part of the squad, played on Sunday, put everybody at risk – Kilmarnock players and staff.
"The story broke yesterday and then he came clean. We were absolutely livid, appalled.
"The club have been at the forefront of maintaining good practice, protocols all in place trying to get the game up and running.
"And we've been bitterly and sorely let down by the selfish actions of one individual.
FLASHBACK…Odsonne Edouard scores in the 5-0 win over St Mirren in March 2020 – but their game against the Paisley side due in August was postponed.
"We made it on no uncertain terms that no-one could travel. Certainly not leave the country, anyway. And he's blatantly disregarded my instructions, my medical team's instructions, the club's instructions and put everything in jeopardy.
"It will be very difficult to imagine him being welcomed back into the dressing room in the future
"This is a rogue who has gone off tangent and has done something very very selfish. We have been completely oblivious to this.
"I'm absolutely livid it's a total betrayal of our trust."
The champions braced themselves for ramifications but have moved swiftly to take action against the defender. A club statement read: "Celtic Football Club unreservedly condemns and apologises for the behaviour of the player Boli Bolingoli in travelling to Spain without informing the club and in failing to observe quarantine restrictions.
"It is difficult to imagine a more irresponsible action in current circumstances and we find it beyond explanation. The Club will take immediate action through our own disciplinary procedures.
"Celtic are in touch with every SPFL club today, and with all relevant authorities, to apologise for the fact that one of our employees has created so much additional difficulty through his actions.
"All of our playing and backroom staff have been tested twice for Covid-19 since this incident and all, including the player in question, have tested negative. While this comes as a relief to all concerned, it in no way diminishes the seriousness or stupidity of the player's actions.
"Since the Covid -19 crisis began, we have had a safe and healthy squad of players, recording not one positive test. As a club, we have worked tirelessly to ensure a sustained, safe environment for all.
"We have led the way in working with the football authorities and Scottish Government to establish the most rigorous, effective protocols and working practices, which ultimately led to the resumption of football. We could have done no more in this area.
"It is a matter of the deepest regret to us that the behaviour of one individual has jeopardised that reputation and reflected discredit on football more generally."
As anticipated, the SFA confirmed the matches against St Mirren and Aberdeen had been postponed.
First Minister Nicola Sturgeon had earlier warned that fans "should not be expecting to see Aberdeen or Celtic play in the coming week".
On this occasion, Ms Sturgeon was as good as her word.
* TOMORROW: DON'T MISS 20 DAYS THAT ROCKED CELTIC (PART THREE): HIBS CHIEF CALLS FOR POINTS DEDUCTION, BROONY BLASTS BOLI
Click Here for Comments >