It would be remiss of me not to acknowledge Aberdeen fans' banner on Saturday in response to their chairman, Stewart Milne's suggestion that fans are damaging our game with talking about the consequences of clubs being found to be cheating.

I know some people learned the lessons of 2012 but others appear to have acquired amnesia. Back in 2012 only one SPL club was of the view that Rangers should not be allowed to phoenix and gain entry to top flight football. After a considerable campaign by fans, all others, apart from Rangers themselves, and Kilmarnock, decided it would be better if existing rules were allowed to stand on the matter.
Milne was off his head making his comments. The only way to possibly pull a stroke like this would be to keep quiet about it, even then I doubt it would be achievable. Making his feelings known was only going to engage Aberdeen supporters, who will have the ultimate view on what the club do.
The issue remains in the long grass until the Supreme Court have concluded their business, but what we said in October remains valid: if Celtic stand alone, the matter will not be looked at again, if other clubs are on-board, it will be examined appropriately. It is for fans of Aberdeen, United, Hibs, Hearts, Motherwell and make their feelings known.
The Herald's piece this morning on Newco being "handed a place in the Premiership next summer as a result of some hastily-arranged league reconstruction" was remarkable. It was absurd but also worthy of respect. "NOBODY at Rangers (sic.)" wants this, but as other clubs need for Newco's promotion is so great, apparently this is not really implausible.
Promote them, not because they are in need, because other clubs need them.
The starting position on league reconstruction is notable. For years only Celtic and Rangers blocked the SPL from being expanded. The majority of top flight clubs live in fear of (and experienced) relegation. They want a less competitive middle to the league. When the SPFL was formed a temporary moratorium of league reconstruction was agreed. This moratorium is due to expire shortly, a window for change is about to open up.
Tracking underneath all of these debates are the financial fundamentals. Newco is not financially viable. They are not viable in the Championship and although Premiership football would give them a few millions more, it would not change the fundamentals.
The circa £17m it takes to run a club at Ibrox before you employ football staff leaves little money for football given their anticipated top-flight income. It would take years and many tens of millions of dead investment to change this, as well as Mike Ashley raising the white flag.
These facts have not been grasped yet as the consequences of the hoped for investment of tens of millions not appearing are not being considered. Dave King might invest £30m-£50m, so with a fair wind everything might be OK. On the other hand, I think even £50m is tight, and I don't see anything like that money heading to Ibrox.
The consequences of what happened in 2012, even on these pages, have yet to be realised. The old business model is finished, it's not coming back.
Many thanks to everyone who contributed to the Foundation Christmas Appeal bucket collection on Saturday. You see people at their very best on these occasions. If you want to know how your money will be spent have a read here.
Very last shout from CQN Bookstore for Christmas delivery, if you're after 16:00, it'll be after the festives' before you get your book or DVD.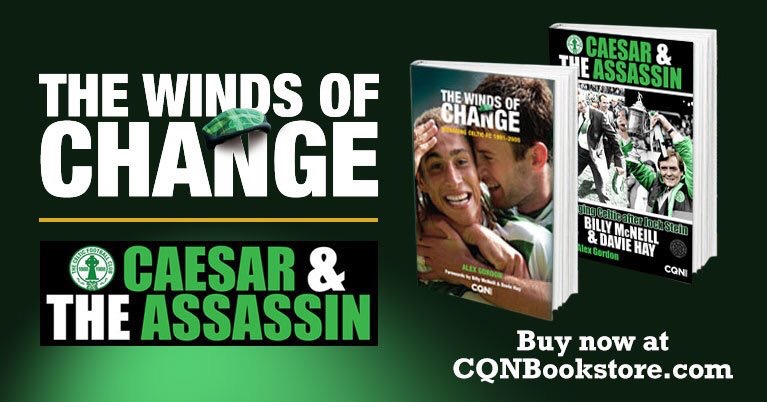 Click Here for Comments >