NEW Bhoy Jonjoe Kenny is poised to go straight into the Celtic first team for tonight's Premiership game against Kilmarnock at Rugby Park.
And former Hoops star Alan Stubbs insists Neil Lennon will not be let down by the loan recruit from Everton who agreed a six-month deal yesterday, as CQN reported.
The ex-Hibs manager, who coached Kenny for two years in the Goodison Park's development set-up before moving to Easter Road, backs the 22-year-old defender to deliver big-style as he is likely to take over the role vacated last week by Jeremie Frimpong following his £11.5million switch to Bayer Leverkusen.
Stubbs said: "He is a brilliant lad, an absolute diamond. I just can't speak highly enough of him as a person. He is so enthusiastic, so infectious.
"I loved coaching him and would go as far as to say he is probably the player who gave me greater enjoyment than any other in my time at Everton. He brought it all, every day. He had such a zeal for playing and training.
"If a session was going off track, he would be the one who would say: 'Come on, we need to switch on here'. And he would bring people onside with a winning smile and just a great way about him.
"He wouldn't allow others to feel sorry for themselves, but at the same time would be the first to put his arm round the shoulder of a team-mate if they'd had a bad session. He lifts people and that could be good for Celtic right now."
The former Hoops central defender who was part of Wim Jansen's squad who stopped Rangers' bid for 10 in a row in 1998, speaking to The Scotsman, added: "Jonjoe is a big-game performer. He may be coming in at a difficult time, but he will relish the opportunity to play for such a massive club.
"I think it is a real coup for Celtic, frankly. I could tell you what he can't do … but that wouldn't take long. He isn't as quick as Frimpong, but he is a better player. He is a better crosser and has a great appreciation of how the game is played.
"He has that special football intelligence. So, while he might not have tremendous pace, he makes up for that with his game sense. As the saying goes, the first five yards are played in the head."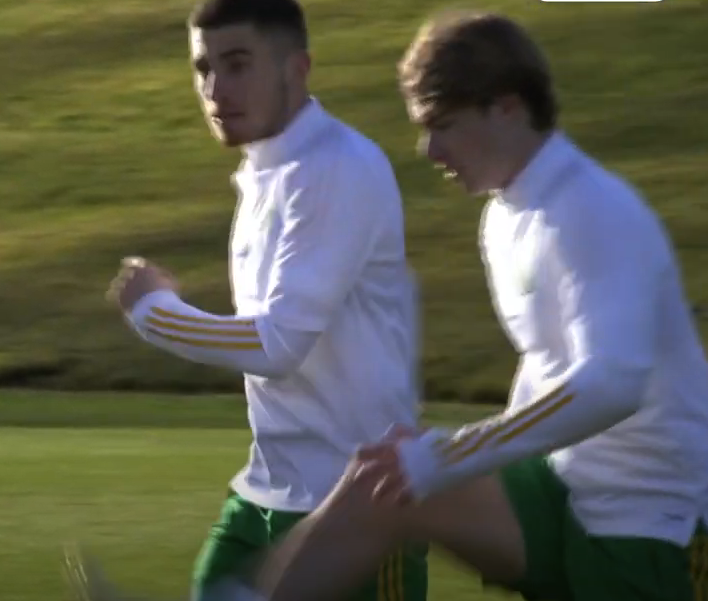 Kenny, of an Irish heritage that has provided him with a certain affection for Celtic, has spent last season on loan at Bundesliga outfit Schalke after earlier temporary spells at Wigan and Oxford in his late teens.
He was a crucial member of the England team that claimed the 2017 under-20s World Cup. The reliable youngster had a long run in the Goodison top side under Ronald Koeman across the 2017/18 season.
Spasmodic appearances followed the next term and, restless for first-team action, that took him to Schalke where he started 35 games.
Now Kenny is eager to kick off a new chapter in his career at Celtic – and he is likely to be granted his wish in Ayrshire.
* DON'T miss the unbeatable match report from Kilmarnock v Celtic at Rugby Park this evening – only in your champion CQN.
Click Here for Comments >