FLORA beat Lincoln Red Imps 2-1 to move a step closer to meeting Celtic in the Champions League qualifiers.
Rauno Alliku and Rauno Sappinen had the Estonian hosts two goals ahead before Joseph Chipolina hit back for the Gibralter minnows.
That away goal could prove to be vital when the sides face each other again in next week's second leg.
However, Flora remain favourites to progress and take on Brendan Rodgers' side in next month's second qualifying round.
——————————
Let's all laugh at Rangers, let's all laugh at Sevco…the story of the two Ibrox clubs told brilliantly by CQN poster Mea Culpa and illustrated by Cartuja. This is a fantasy story book for grown-ups and is the funniest thing you will read all year!
Once Upon a Time in the KINGdom of Govania is an Escape Goat Production for Celtic Quick News and Internet Bampots.
Available to order now exclusively from 
www.cqnbookstore.com 
– copy arrive this Friday! If you're going on holiday soon take this to read on the beach…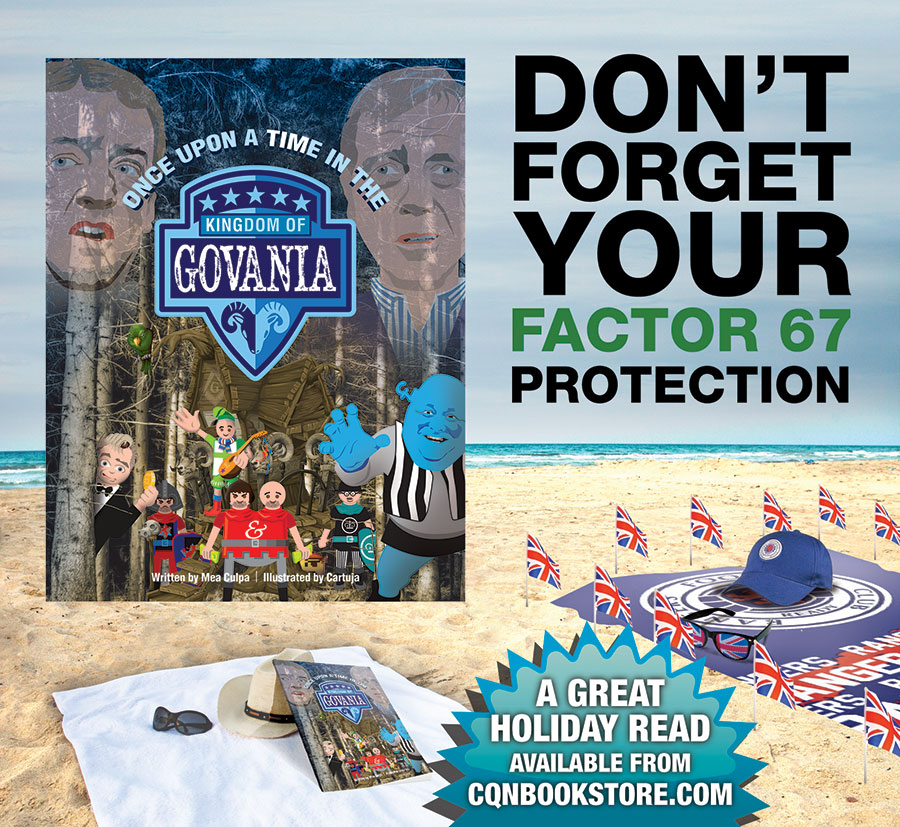 Click Here for Comments >