I asked the question 48 hours ago and proffered some answers; however, the speed at which 2 new contracts were signed and the 5-0 drubbing of Motherwell has shown that 48 hours is a long time in football and prompted me to ask myself the same question again.
Well Brendan Rodgers has created some problems for himself.  Based upon last night's performance he has a team that is certainly on the up and up and the competition for places is going to mean that once all players are fit and all purchases are made, the competition for a starting berth is going to make picking a team, whilst keeping everyone happy, pretty difficult.
Without getting carried away, last night's team were breath-taking at times and a joy to watch; though there were one or two wee lapses – but more of that later.
Bear in mind that Griffiths was suspended; Tierney, Toure and Armstrong were rested; Paddy Roberts was injured; and 4 of these 5 will most likely be part of the starting line-up when we field our strongest team!  Add to that Johannsesn and Ambrose were suspended; Sviatchenko, Simunovic, Bitton, Bailly, Boyata and GMS are out injured.  That is 13 players not featuring when we destroyed another SPL team, players who could line up and be expected to win comfortably in any domestic competition:
Bailly
Boyata          Toure                       Simunovic      Tierney
Sviatchenko
Roberts        Ambrose                Bitton               Johannsen
Griffiths
Subs:  Armstrong & GMS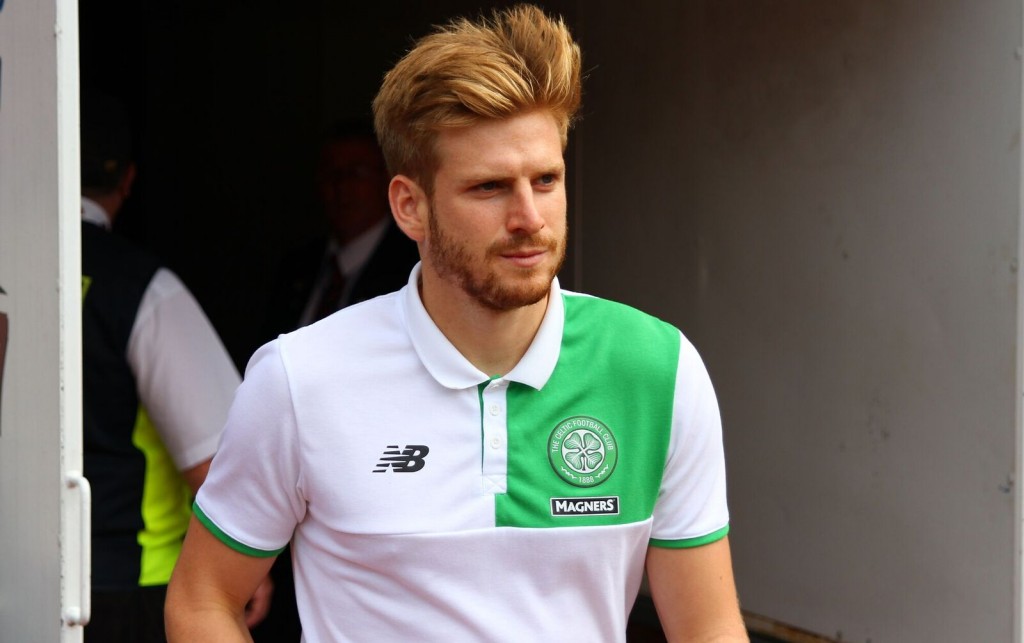 I'm not, for a minute, suggesting it as a starting 11, but it shows that with last night's line up and these missing players, we could field 2 very strong teams.
We also have several young guns waiting in the wings and the Manager still wants a couple in; so, overall, it's beginning to look like a very good squad.
Last Night's Performance – Positives
Although Sinclair was given MoM on BT, Rogic was, for me, outstanding and the best player on the pitch.
His vision, passing and movement was a joy to watch and he caused Motherwell enormous problems throughout the game; his first touch and swivel for the goal was outstanding!  Again had it been "Rogicinhio" who scored it the media would be raving about it.
McGregor's lovely wee chipped pass also deserves praise; he can be sublime at times (mainly in domestic competition) and his ability to pick a pass is excellent.  He is also industrious and more than capable of carrying the ball.
The Captain is back to his best and is looking like a true leader on the pitch; the relationship between him and the Manager already looks so solid with evidence of a real trust between him.  I am sure we will have him as an integral part of the team for the next few seasons and I can then see him moving on to the coaching staff and, dare I say it, managing the Club in the future.
The front 3 were fantastic; Sinclair, if he continues like he has started (and I don't see any reason why he won't) will destroy defences in the SPL and cause most European defences problems.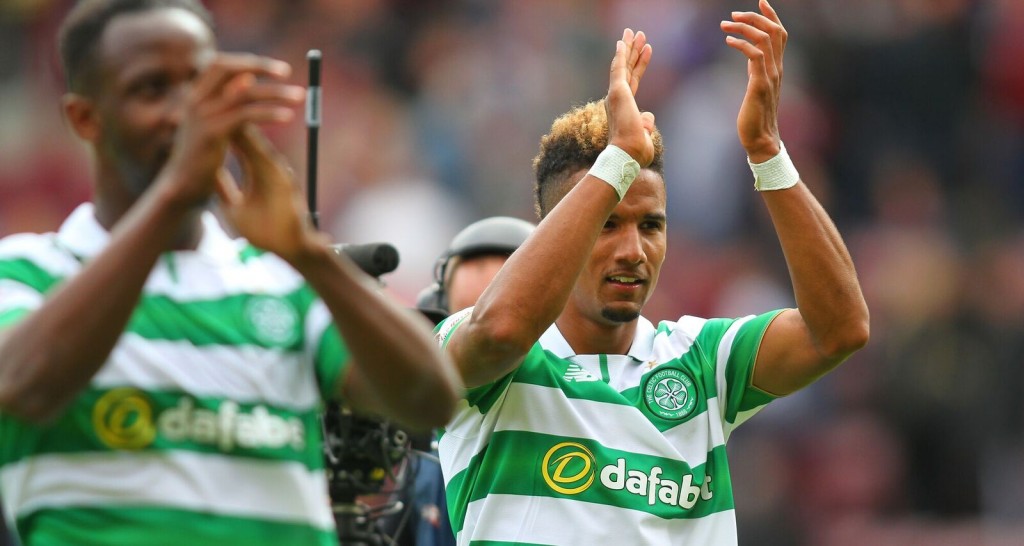 On the other flank, Forrest looked like the player we all want him to be: fast, direct, inventive.  He has also found the ability to track back, tackle (sort of) and he looks physically stronger.  It struck me when he went down injured last night that, had it been last season, he would have been carted off; instead, he ran it off and came back on as if it hadn't happened.
Dembele is as raw as a pun' o' mince, but shows great composure taking a penalty, always wants the ball and is very strong when running at defenders.  I can see him being shaped into a monumental centre forward who will terrify defences both at home and abroad: a very bright future ahead.
The back line looked, for the most part, very solid and coped with most of what was thrown at them. The keeper didn't have too much to do and the central partnership was comfortable both on and off the ball. Both full backs were excellent going forward and pinned back the (minimal) wide attacking options for Motherwell.
We then managed to bring on a group of young lads to see what they could do; McCart and Ralston didn't look out of place and Henderson showed enough to let the manager know he is a viable option for the middle of the park. I think he should be kept in and around the first team, not sent out on loan.
Last Night's Performance – Negatives
Although it might seem churlish to pick out negatives from such an outstanding performance, we need to be realistic and listen to the Manager when he tells us he still needs 2 positions covered to bring us up to the first level he wants us to reach.
In my opinion, the goalkeeping position MUST be addressed.  The keeper made another silly error last night spilling the ball at Scott McDonald's feet; although McDonald contrived to "Sebo" it from 4 yards, it is further evidence that something isn't quite right with Craig Gordon.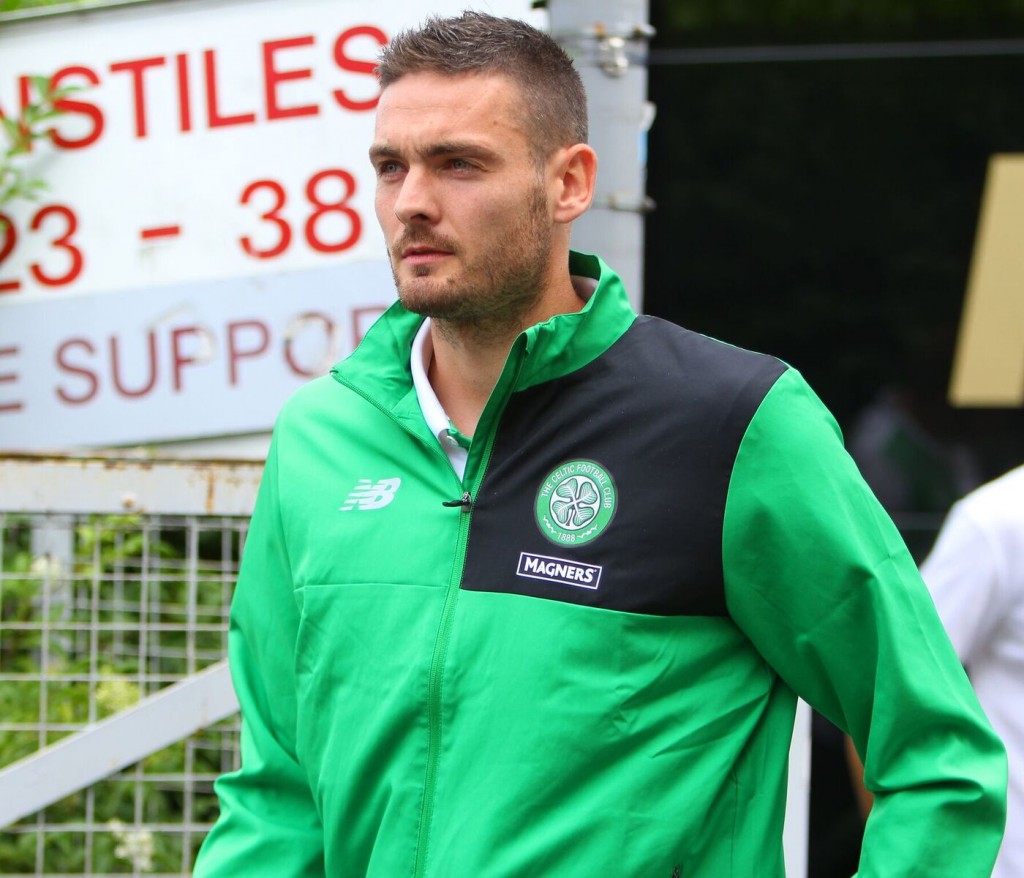 At this stage in time I'm not advocating we replace the keeper (unless, of course, we sign a far better one) BUT we do need cover in case things don't improve (or get worse) or he has an injury.  This is something the goalkeeping and defensive coaches need to work on immediately.
In general, the defence did well, but there were one or two occasions where Motherwell broke and created opportunities that another (better) team could have taken advantage of.
We will be up against a much better team next week when we play Be'er Shiva and we cannot give them the space on the flanks or through the middle that was almost given when Motherwell tried to break quickly last night.
O'Connell is maturing and progressing rapidly and will give the manager a choice to make when the other centre backs are fit again. Similarly, Lustig seems to be finding his best position in the centre this season as his legs get older and his ability to motor up and down the flank diminishes.
Emilio is a Bhoy through and through but is still better going forward than defending and young KT is the best option at left back.  Saidy Janko is definitely a great prospect but lack of experience and concentration is, at times, evident – particularly in his defensive work. He has the pace and physicality to get back against the weaker teams but as we come up against the big boys in Europe, he may struggle to find consistency. Right full back might be one of the areas the Manager wants to strengthen; and if it is, I don't reckon that will be an out of favour Bristol City defender who has been displaced by Adam Matthews. If he is going for another right back, I would expect it to be someone with experience at a higher level than the English Championship or League 1.
The midfield, whilst very entertaining going forward, still looks to have a level of fragility about it. 
Brown did most of the hard work last night, assisted by McGregor and the creativity was provided by the more than capable Tom Rogic and the two wide bhoys.  Armstrong was rested last night and I don't think for a minute he is the long term answer for our central midfield unless he can improve in physicality and drive.
Johannsen was the best player in Scotland 18 months ago but has gone backwards at a worrying rate.  There have been a few suggestions that he might be finding some of that form again and if he does he can do a great job for us.  The proof will be in whether or not Rodgers offers him a new deal.
The ephemeral classy displays of Nir Bitton shows just what an enigma the big man is!  His display in Astana when he came on turned the game (and the tie) in our favour was excellent.  He has performed to a very high level on occasions and looked a £10M to £15M player; however, all too often he has performed like a £1 to £1.5M player. With consistency he can rise to the very top and provide that mix of defensive/creative midfielder that are a rarity and we haven't had since Paul Lambert. Yes, I think he has the potential to be that good.  If the Manager can turn one or both of these players around we could save £5M to £10M in the transfer market this summer!
So, Where Are We Really?
We are, without question, in a very good place: a much better place than we were this time last season.  Brendan Rodgers and his backroom team have added a couple of players (Toure and Sinclair) along with Ajer and Dembele who were brought in as a result of work done in January. 
Alongside them, he has re-energised 2 of our most creative players and signed them up on new deals. He has shown that the players we had last season can, with the right management and tactics, perform as they should in the hoops. He has shown that bringing in youngsters like O'Connell and Janko can work. Most of all, he has shown that deploying the correct tactics and personnel during a game is critical to outsmarting the opposition and winning games.
We are still at the start of the journey and the 2 games against Hapoel Be'er Shiva will define our season to a very large extent.
This season I am going into these games confident that we have the players, the manager, the tactics and the support to win them without too much discomfort.
It won't be easy, but I can't see us as the soft touch we were last season and progressing into the CL proper.
In 2 weeks time, I very much expect the answer to the question "where are we now?" to be "we are in the draw for the Champions League Group Stage" and hopefully in Pot 3!
KTF
Written by VFR800 for CQN.
Click Here for Comments >