SCOTLAND will face an anxious wait to learn their fate in the World Cup play-offs, even if they win in Slovenia tomorrow night.
There are nine qualifying groups, but only eight play-off places available.
UEFA rules stipulate that results against the bottom-placed side in each group will NOT count when determining which eight teams advance to the two-legged knock-out round.
Gordon Strachan's men are determined to avoid being "worst runners-up"- the nation with the lowest total of accrued points when results against the lowest side are subtracted.
Wales' victory over Georgia in Tbilisi last night, coupled with Republic of Ireland's home win over Moldova and Serbia's 3-2 loss to Austria, means that there is all to play for in Group D.
The Serbians, Welsh and Martin O'Neill's side can all finish top or in the play-off spot.
Serbia will claim pole position if they beat Georgia on Monday while Wales (17 points) and Ireland (16) will fight it our for the runners-up place.
Chris Coleman's team just need to avoid defeat to 
finish second while only a victory will suit the Irish.
Whichever team finishes second in this group will be likely to finish level with, or below, Scotland on total points after results against bottom-placed sides are removed.
The other section that could have a bearing on the Scots' final position is Group H, where Bosnia & Herzegovina, Greece and Cyprus are all vying for the runners-up spot.
The worst runner-up will almost certainly be decided on points total, but if that still doesn't separate teams, UEFA will use goal difference, then highest number of goals scored, then 'Fair Play' points and, as a last resort, the drawing of lots.
With Slovakia due to face Malta tomorrow, a win will put them on 18 points, one above the current total of Strachan's men.
So, with 90 minutes of Group F to play, tomorrow's encounter in Slovenia really is a win-or-bust game for Scotland.
But, even if three points are claimed, the worrying will still not be over!
—————
NEW CQN PODCAST – A CELTIC STATE OF MIND OUT NOW!
A NEW CQN Podcast is posted tonight featuring interviews with Celtic legends Bobby Lennox, John Fallon, Tommy Callaghan and Kenny Dalglish.
A Celtic State of Mind offers an insight into the culture of Celtic Football Club, the city of Glasgow, and fans of the reigning invincible Scottish champions.
Each episode includes interviews with 'Celtic-minded' figures from the world of sport, music, film, art, broadcasting, literature or politics.
This week, 'A Celtic State of Mind' pays tribute to The Quality Street Gang.
In the second of a two-part series, Paul John Dykes interviews: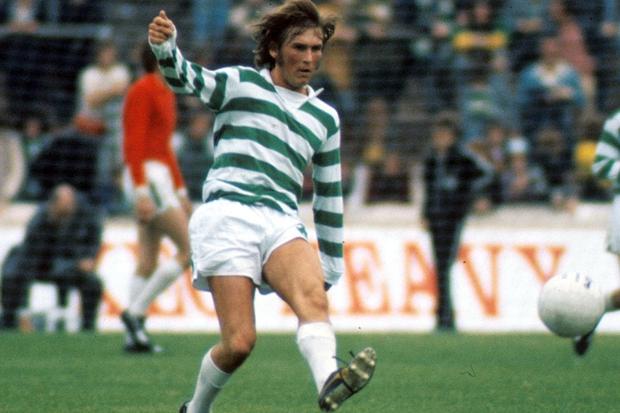 Bobby Lennox
John Fallon
Tommy Callaghan
Kenny Dalglish
The discussion is all about one of the finest crops of youngsters ever to emerge from Celtic Park…
And we finally reveal just where that nickname came from.
The response to the new CQN podcast has been magnificent and we have been blown away by the audience figures.
100,000 Celtic fans can't be wrong…
Connect with A Celtic State of Mind @PaulDykes and @CQNMagazine.
Enjoy the new podcast…
The new Invincibles treble disc DVD is now available from CQN Bookstore HERE. It is quite simply unmissable. What a season that was!
All CQN t-shirts are now reduced to £10, choose from our Invincibles shirt, the Jock Stein one or the Gotcha classic! We've added some new books too and there's some crackers on the way! More on that over the next few weeks or so.
Click Here for Comments >