"ARE you hearing any whispers?" Cqn was asked today by a press man, who wanted to know if we'd  keep him "up to speed" on what he calls "the great guessing game," who will be Celtic's new manager.
"Are you hearing any whispers? I promise not to go public!Well the latest is that the bookies' odds on former Liverpool boss Brendan Rodgers taking over from Ronny Deila as new Celtic manager have dropped dramatically in the last 24 hours.
The Northern Irishman, who grew up supporting the Hoops, was previously looked upon as an outsider for the post.
A return to another of ex-sides, Swansea, has also been mentioned. Rodgers, 43, has been out of work since being axed by the Anfield side in October last year following a 1-1 draw with Everton.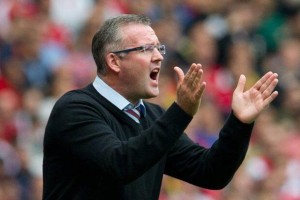 Earlier this week, he refused to rule out a potential move to Celtic Park, fuelling the speculation.
Last week when Paul Lambert announced his decision to step from the managerial hot-seat at Blackburn Rovers at the end of the season, he immediately became the favourite.
Neil Lennon, who commented on his interest in returning to Celtic just minutes after Ronny announced his decision to see out the season and then call it a day, with two league titles and a league cup to add to his CV. 
Indeed Ronny would make an excellent candidate for the now vacant Dundee United job. He knows how to develop players and may just be what United need as they try to get back into the Scottish Premiership at the first attempt next season. Someone check the odds, quick!
Odds on Rodgers becoming the next gaffer at Parkhead have fallen as low as 2/1 on the back of his praise for the club, with most bookmakers making him the second leading candidate behind Paul Lambert and ahead of David Moyes.
So who will be the next Celtic manager?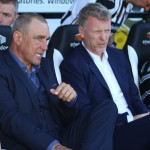 Don't ask the sports hacks – they don't know.  Or even the bookies – they are just adjusting odds by reacting to any news or developments.
And there's no point asking CQN either because even if we do know we wouldn't tell you anyway. Just in case it goes badly wrong, you understand.
It's best to avoid giving the bookies any of your hard earned cash on this one as just maybe none of the above mentioned names will end up succeeding Ronny as Celtic manager.
If you do want a bet, might be worthwhile looking to the continent rather than England to find a more experienced manager than Ronny, with a better CV and track record. That would fit the profile surely?
Or maybe not. At Celtic, anything is possible!
Twenty quid on Roy Keane then? Naw….wish it was this guy though.
Click Here for Comments >