ANDREAS HINKEL will be an interested onlooker when two of his former clubs meet in the Allianz Arena tomorrow night.
The former Celtic and Bayern Munch right-back is the manager of VfB Stuttgart II and doesn't view a lot of the Hoops' games these days.
However, he will be in attendance for the crucial Champions League confrontation and he is hoping to witness an upset.
Hinkel, who spent three seasons as a player at Parkhead before leaving in 2008, appreciates it will not be easy for Brendan Rodgers's side to even record a draw.
Bayern have been given an added boost with the return of former boss Jupp Heynckes following the sacking of Carlo Ancelotti last month following the 3-0 hammering from Paris Saint-Germain.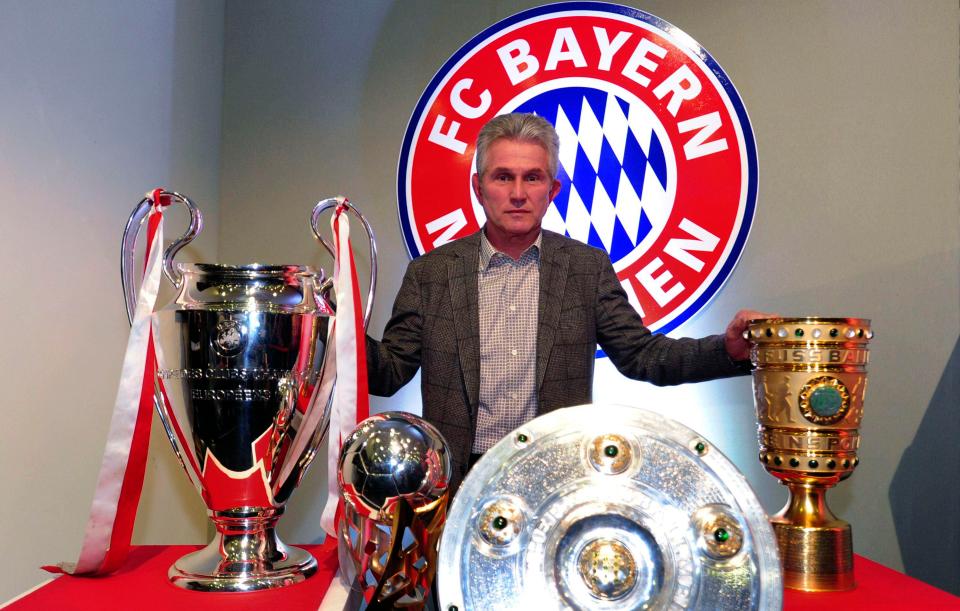 Hinkel, who won the UEFA Cup and Super Cup with Sevilla, believes the Scottish champions can still capitalise on the defensive disarray of their much-vaunted opponents.
He said: "I don't watch many Celtic games because I am involved in matches myself with Stuttgart.
"But I still keep in touch with several people who work at Celtic through Facebook and get most of my information about what is happening at the club through them.
"I am looking forward to watching their game against Bayern. I am interested in seeing how Celtic play now. Scott Brown and Jamesey Forrest are the only two players who I know from my time at the club. It is a totally different team.
"Bayern Munich have had problems since they lost Pep Guardiola to Manchester City last year. Carlo Ancelotti took over, but he played in a different style.
"It wasn't as attractive to watch, they didn't dominate to the same degree and I don't know if the players were fit enough either.
"Yes, he won the Bundesliga, but that's not enough for Bayern Munich. They want to do well in the Champions League and in the German Cup as well.
"They want to win, but they want to win in style, playing good football. That wasn't the case under Ancelotti. Fans didn't understand what his philosophy was.
"They have brought back Jupp Heynckes who did a great job before. They won the treble in his last season there in 2012/13. I think they want to show they can play football again after Ancelotti.
"They have still got a lot of quality. They have a really good team. It will be difficult for Celtic.
"Heynckes has only been in charge for one game, the 5-0 win over Freiburg on Saturday, since returning. So, it will also be hard for Celtic to know how to approach the match because the new manager has just taken over. How will they approach the game? It will be difficult to say."
Hinkel added: "They conceded too many goals under Ancelotti. When Heynckes was there before they didn't do that.
"He spoke to the media here last week and he made an interesting point. He said that in the last three games they had conceded seven goals. He stated that when Bayern had won the treble they had only let in seven goals in the first half of the season.
"But Bayern are not unbeatable. They may have a good feeling at the moment with a new manager coming in, but it isn't stable. They have only won one game. They haven't managed to go on a run of results.
"Manuel Neuer is a big miss for them. He has outstanding qualities and is a very important player for the team. Sven Ulreich isn't the same . Not having Neuer is a big part of the reason they were conceding so many goals."
———-
NEW CQN PODCAST – A Celtic State of Mind is available to enjoy now. Paul Dykes speaks to Celtic writer David Potter about the Invincible season and even sings a song for us!
Click Here for Comments >