JUPP HENYCKES has revealed that barking helped him make up his mind to return to Bayern Munich.
The 72-year-old coach was confirmed as Carlo Ancelotti's short-term replacement at Celtic's Euro rivals last week.
And Heynckes, who led the team to a Champions League, Bundesliga and German Cup treble in 2013, admitted his entire household backed his decision to again take charge.
He said: "It's been a difficult time, but my wife and my daughter said I should do it.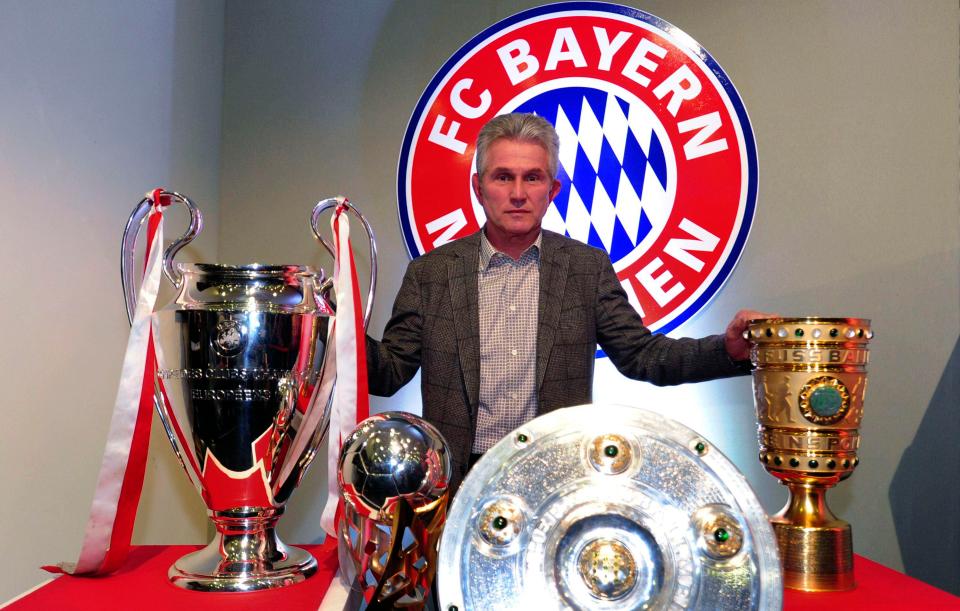 "My dog also barked twice, so that meant I should do it!"
Italian Ancelotti was sacked the day after the team's 3-0 loss at Paris Saint-Germain in the Champions League last month.
Heynckes added: "We need to give the other players more confidence.
"Success is the most important thing. From a sporting point of view, many things must be changed and improved.
"It's no secret that Thomas Muller isn't playing to his full potential or that Jerome Boateng has struggled after a series of bad injuries.
"I know what I have to do. I need to sit down and speak to the players and re-instil that feeling of togetherness. I have a clear plan.
"Despite this difficult phase, I am confident that the team will quickly show a different side."
Bayern now face seven games in three weeks following the international break, including league and Cup games against Leipzig, two games against Brendan Rodgers' side and a match in Dortmund on November 4.
The new Invincibles treble disc DVD is now available from CQN Bookstore HERE. It is quite simply unmissable. What a season that was!
All CQN t-shirts are now reduced to £10, choose from our Invincibles shirt, the Jock Stein one or the Gotcha classic! We've added some new books too and there's some crackers on the way! More on that over the next few weeks or so.
Click Here for Comments >