CQN today continues our EXCLUSIVE extracts from the book by the late, great Celtic legend Tommy Gemmell, 'All The Best', co-authored by Alex Gordon.
Today, the Hoops icon reveals his first steps in football management and how a move concerning his Libson Lion team-mate Billy McNeill, then the Aberdeen boss, and future Hoops gaffer Gordon Strachan kept Dundee alive.
Here is the real story behind a massive transfer deal, told in Tommy's own words.
THE new season didn't seem that far away and, naturally enough, there had been a fair upheaval in my professional life since I had walked through the front doors at the end of the previous campaign and wished everyone, 'Happy holidays.' Now I was in charge.
I had to try to turn things around as quickly as possible. I knew we needed new players, that much was obvious. However, we had no money. It was time to wheel and deal.
There were players I wanted out and there were others I wanted in. That's one of the occasions when you need your board to back you. I gave them a list of a few players I thought would be better moving to other clubs. Obviously, I didn't expect them to agree with every single one of those names because everybody had their favourites. However, the directors hadn't shared a dressing room with some of those guys. I knew those players' attitudes and I was aware of those who would go that extra yard for the club. And, just as importantly, those who wouldn't.  Thankfully, the board accepted my proposals and that allowed me to get to work immediately.
Naturally, I knew the areas at the club that needed strengthened right away. I urgently required a new left-back. A phone call here and a phone call there and I was informed Hibs manager Eddie Turnbull might be persuaded to allow Erich Schaedler to leave the club. I was also told Turnbull was looking for a frontman to lead the attack.
THE BIG SHOT…Tommy Gemmell in his Celtic heyday.
Immediately, I got in touch with the Easter Road gaffer. He was gruff even when he was in a good mood. I didn't waste much time. I told him I wanted Schaedler and I was willing to allow Bobby Hutchinson, who had scored fifteen goals the previous season, to go in a straight swap with no cash changing hands.
Actually, I was quite happy to see Hutchinson leave Dundee. Nothing personal, you understand. I knew he and his fellow-frontman Billy Pirie used to get the same train to Dundee every day. Billy lived in Aberdeen and Bobby in Montrose. They weren't daft enough to have a drink before they turned up for training, but I knew they were having a couple in the bar at the Dundee station on their way home.
If the train was delayed for any length of time things could get a little out of hand. And there were enough people in the city who were only too swift to let me know what my players were getting up to. Inevitably, their two-man drinking club would have to be broken up.
So, when I got the news that Hibs were looking for a striker and were prepared to allow Schaedler to move in exchange, I acted in haste. Ned Turnbull seemed amiable enough when I motored through to Easter Road, but before we could shake hands on the deal he had some unwelcome news for me.
'Sorry, Tommy,' said Ned, 'but the board have just told me they want an extra £10,000 in cash.' I accepted I was a rookie manager and the far more experienced Turnbull might be pulling a fast one. I kept a straight face. 'Aye, Ned, that's a problem. I wouldn't mind Schaedler, but I won't be too upset to hold onto Hutchinson. He scored a lot of goals for us last season, after all. Maybe I'll have to look elsewhere. In any case, we don't have £10,000 to spare.'
Ned's expression changed immediately. 'Oh, let's get the deal done,' he said. 'I'll settle it with the board afterwards.'
I soon found that opposition managers liked to play their little games. I learned very quickly. Obviously, my Tayside counterpart Jim McLean, over Tannadice Street at Dundee United, was one of those guys to whom nothing was ever straightforward. Glum Jim made Ned Turnbull look like the Laughing Policeman.
During my three years as manager of Dundee there were thirty-eight changes at the club, players leaving and players arriving. However, John Holt wasn't one of those who joined us. I noticed he hadn't played a first team game for Dundee United for about three months and I was looking for someone to put some steel into our midfield. I thought Holt would provide that.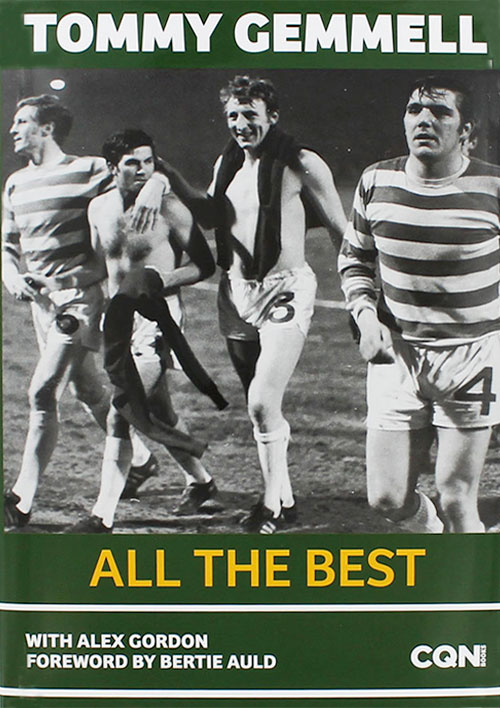 I sounded out the player. Would he be prepared to switch from United to Dundee? The player was right up for it. He didn't hesitate. 'Sort it out, Tommy, and I'll be happy to sign for your club,' he told me. In fact, I got the impression he was desperate to move. Of course, it was an illegal approach, known as tapping. I didn't feel guilty because I knew it went on all over the place. So, armed with the knowledge that Holt wouldn't hesitate in crossing the city, I got in touch with the Tannadice gaffer.
As ever, McLean was his evasive self. 'Naw, I'm no' sure we want him to leave,' he told me. 'He's a very good player, very important to my team.' When I pointed out that he hadn't actually been in the team for quite awhile I was met with, 'Aye, there'll be reasons for that.'There was a pause before Jim came back with, 'Let me think about it.' Everyone knew McLean made all the decisions at United. He didn't have to run anything past his board for their approval. Then he said, 'We could let him go for £30,000. I think my board would accept that.'
In these moments you realise it would be just as satisfying and rewarding to go out and have a reasonable conversation with the side of the building. I persisted, 'Look, Jim, you know we don't have that sort of money.' I'm not sure we could have gone as high as thirty quid never mind £30,000. At that moment I realised McLean had no intention of doing business with us. He would have hated for Holt to have switched clubs and then shown him up by doing us a right turn. Obviously, he was just trying to discourage us. I think John Holt would have been good for Dundee and I'm equally sure we would have been good for John Holt. It wasn't to be.
One guy who did a great job for the club, in my opinion, was goalkeeper Ally Donaldson. I realise there will be more than a few Dundee fans who might think I would go for Thomson Allan as my shotstopper in my dream team, but I'm picking Ally. He had everything a goalkeeper needed, as far as I was concerned. He was tall and athletic. Stripped to the waist, he would have given Tarzan a swing for his money.
He was brave and had good hands. Another thing I really liked about Ally was his dedication. He was part-time, but he put in a full-timer's shift. He worked as a travelling rep, but he somehow always made it on time to turn up for training between 12.30 and 2pm. Then he would go out with wee Hughie Robertson, one of the coaches who had been a first-class winger at the club, and he would be put through a gruelling session for the full one-and-a-half hours. He would go through this routine every day without fail. Now that's what I call professional.
LISBON TEAM-MATES…Billy McNeill and Tommy Gemmell flank keeper Ronnie Simpson.
Thomson Allan was in goal when Dundee won the League Cup in 1973 and was a steady enough custodian. Like a lot of his kind, I have discovered they are pretty good at actually stopping the ball. That's what they do most often during training sessions. People bang in shots and they dive all over the place trying to get to the ball. But I haven't seen so many who are as confident when it comes to dealing with crossballs.
Tommy Docherty might have been the first to come up with, 'Their goalkeeper is like Dracula. He's frightened of the cross.' Yes, I know it's been done to death, but that terrible pun does sum up quite succinctly the outlook of an awful lot of keepers. They are perfectly fine in dealing with direct efforts, but once the angles start to change their mindset goes a bit haywire. Thomson Allan was secure enough, but when Willie Ormond, then the manager of Hearts, offered me £7,000 for the keeper I didn't hesitate in taking it. So, I would give the No.1 shirt to Ally Donaldson, one of the most consistent of his ilk I ever met.
Bobby Wilson, at right-back, was a great club servant who was a first team regular for a decade. I played alongside him, of course, and I thought he was very steady. He rarely attempted something he knew he couldn't achieve. There were no frills with Bobby. He was sturdy, good in the tackle and could always be depended upon to give his all. Every team needs a player like this guy, so, without a second thought, I would give him the No.2 shirt.
I signed Stewart MacLaren from Motherwell a year after taking over from Davie White and I wished I had got him twelve months earlier. He was an exceptionally combative central defender, but he could also do a very good job in midfield. He was a robust guy and a winner, which, obviously, is very important. I paid something like £25,000 for him and I think Dundee more than got their money's worth.
I also spent £15,000 bringing his former Fir Park team-mate Willie Watson to the club. If I moved MacLaren into the middle of the park I could always rely on Watson to do a steady job in his place in central defence. However, balancing this side is important, so I would put MacLaren in at centre-back.
Iain Phillip would be an excellent foil in the middle of the rearguard. He was a great user of the ball and rarely squandered a pass. He read the game well, too, which was just as well because he wasn't the fastest. Phillip was a clever player and you couldn't miss him because he was about 6ft 2in tall and had flowing locks and a Zapata moustache.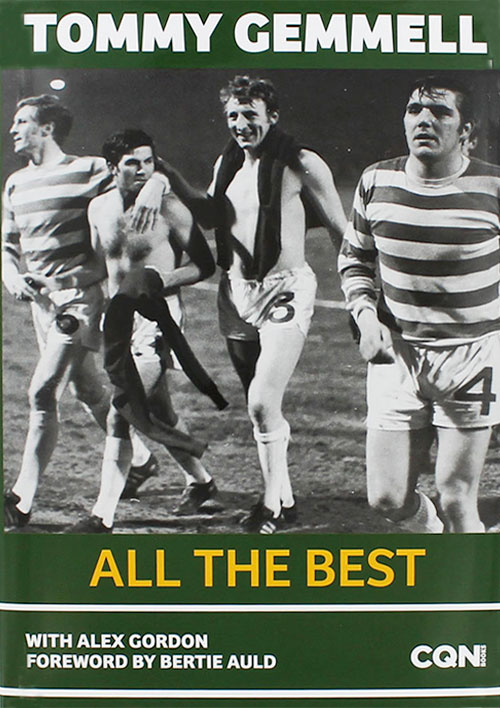 He was always being tipped to get an international call-up, but, for whatever reason, it never materialised. The Dundee fans would often insist, 'If he played for Celtic or Rangers, he would never be out of the Scotland team.' I don't know about that, but Phillip was good enough for Crystal Palace boss Bert Head to shell out a six-figure fee to take him to Selhurst Park.
There was no problem choosing a left-back, either. It had to be Erich Schaedler. I would like to think I knew a little bit about playing in this position! Erich, apart from everything else, was a fitness fanatic. He would put in a pulverising shift at training, really put himself through it, and then go to a gym in Edinburgh and go through it all again. He embarked on this routine every day. Naturally, he was as strong as an ox and he could travel up and down that wing like nobody's business. He had a great attitude, too, and was one of those sort of guys who would have tackled the proverbial brick wall. He was afraid of nothing. I would rate him as one of my best bits of business in the transfer market.
Gordon Strachan, sober, of course, was a great man to have in your team. I could see why my predecessor, Davie White, had made him skipper of the club at the age of nineteen when I was injured and missed the run-in to the fateful 1976/77 season. Everything in the team seemed to go through Gordon and he was never afraid of accepting responsibility. He didn't take it as a slight when I gave the captaincy to Erich Schaedler and, in fact, might even have been relieved.
There were two reasons for me making that decision. One was I thought we needed more experience at that level and Schaedler had already played for Scotland, ironically against West Germany, the country of his father's birth. That explained the extra 'h' at the end of his Christian name. The other reason was the fact that I realised I would not be picking Gordon for every game in the First Division.
The hammer-throwers in Scotland's second tier would have kicked lumps out of the Wee Man. I was well aware there were a few in that league who couldn't trap a medicine ball, but were quite adept at attempting to volley dangerous opponents over the stand. I wasn't going to put Gordon through that. He just wasn't ready to face that sort of onslaught. I explained that to him, too. I knew he wanted to play in every game and he confirmed that, but I couldn't take a risk of someone putting him on the sidelines for months with a serious injury.
As it turned out, I only had Gordon at the club for a few months before he left us for Aberdeen in November 1977. Of course, I didn't want him to go, but I realised it was the only course of action to save the club from going under. Chairman Ian Gellatly telephoned me early one Monday morning and didn't bother with his usual preamble. He got straight to the point. 'Tommy,' he said, 'we need to get £50,000 urgently or the bank will close the gates on Friday.' Just like that.
Talk about being between a rock and a hard place! I knew my old Celtic buddy Billy McNeill had been sniffing around Gordon. Was he interested in putting his interest into hard cash? I put a call into the Aberdeen manager. I laid it on the line and was totally honest. 'We need £50,000 by the end of the week or there will be no more Dundee Football Club,' I said. I added swiftly, 'But don't think you can get Gordon Strachan for only £50,000 because you and I both know he is worth a lot more than that.'
IN CHARGE…Gordon Strachan in his days as Scotland international manager.
Billy asked for some time to talk to his board and he would get right back to me. Caesar was as good as his word. 'We'll pay the £50,000,' he said, 'but, sorry, we can't go higher than that.' I took a chance. 'Would you be willing to throw in a player, as well?' I enquired. Caesar answered, 'That's a possibility. Who are we talking about?' I had always liked the look of Jim Shirra, another wee left-sided terrier who could snap into the tackle. He was my type of player and I also knew he would be ideal in the First Division. No-one would bully this bloke.
'I'll get back to you, Tommy.' I reminded him that time was not an ally of Dundee Football Club and he promised to phone first thing on Wednesday morning. As usual, he was as good as his word. 'Right, Big Man, you've got a deal,' were the words that made me smile. We got the cash up front and the cheque cleared and Dundee would live to fight another day. It turned out to be a great deal for both clubs and the players benefited, too. We all know what happened to Gordon on his travels through football, but Jim Shirra, who was valued about £35,000, also enjoyed a good career at Dens Park where he was getting regular first team football.
However, complications are never far away in football and that deal might not have gone through if it hadn't been for another old Celtic mate, Mike Jackson. Mike was in charge of Queen of the South at the time and they had just hammered Dundee 6-0 in a League Cup-tie. We had lost, surprisingly, 3-1 at home in the first leg. I will never be known as a quitter, but I had to look sensibly at the situation as we prepared for the return game in Dumfries.
I knew we were due to play Hearts in the league three days later and I realised only too well that the Tynecastle outfit were likely to become one of our main rivals in the race for promotion. I rested some of my top players with the Edinburgh test in mind. Mike's team simply took us apart that night. Strachan played that evening – in fact, it turned out to be his last game for the club – and I was proud of his determination throughout an embarrassingly one-sided encounter.
Mike Jackson told me later that he was phoned afterwards that night by his big buddy Billy McNeill. Mike told me, 'Billy wanted to know how Gordon had performed. I told him he was the only guy in the Dundee team that looked as though he was trying. I told Billy not to hesitate if he wanted the player.
'We may have won by a landslide, but Gordon was still racing around with the referee about to blow for full-time. To me, it showed great character.'
TOMORROW: Wheeling and dealing with Rangers.
Click Here for Comments >