SCOTTY SINCLAIR, last season's 25-goal man, insists Celtic themselves are the only team who can halt the remarkable run of the Invincibles.
The flamboyant English attacker got the ball rolling with the opener in the 4-0 thrashing of St.Johnstone at the weekend on the way to breaking the club's own 100-year old UK unbeaten domestic record.
The Hoops moved onto 63 games without defeat against Scottish opposition, an amazing sequence as the club continue to raise the bar in excellence.
Since Brendan Rodgers succeeded Ronny Deila as manager in May 2016, not a single home team have been able to get the better of the treble-winning champions in 18 enthralling months.
Nearest challengers Aberdeen have been played seven times – two in Cup Finals – over the period and have been beaten on every single occasion.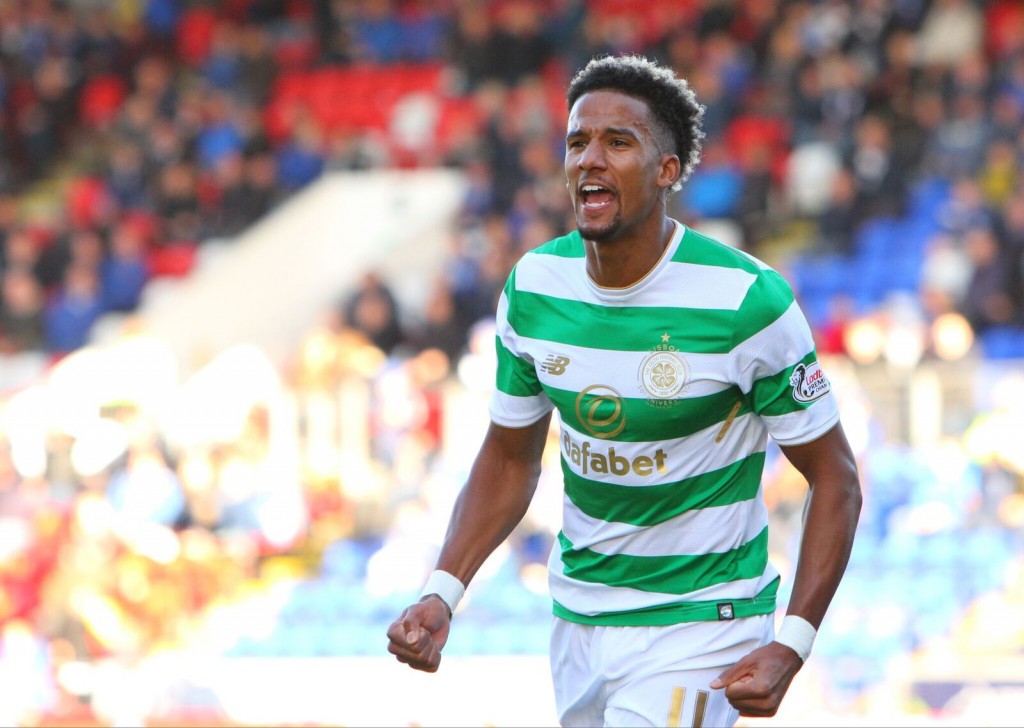 Sinclair reckons the team can continue keep their record intact as they can only beat themselves.
He said: "Is ourselves the only thing that can stop us? That's it because when you look what we've achieved it's down to us.
"We need to keep improving, not get complacent and keep moving in the right direction.
"It is down to us and taking every game as it comes. That's what we've done.
"We really have just looked at things game by game, we have beaten the record now, so we want to go on and keep breaking our own record.
"Winning mentality is the biggest thing. Every game we go into we want to win and if we can break more records along the way then great.
"We don't want to stop now, sit back and say: Well, we beat the record.
"We have set targets now and have to keep working hard. We want to raise the bar, keep winning and make sure it doesn't stop now."
Celtic's next domestic challenge is Ross County at Dingwall a week on Saturday following the international break.
ORDER BRENDAN RODGERS – THE ROAD TO PARADISE WITH A FREE GIFT INCLUDED FROM CQNBOOKSTORE.COM
Brendan Rodgers – The Road to Paradise The Official Autobiography is available now from CQNBookstore.com – the first 100 orders received will come with a free gift.
From a small village on the north-east coast of Ireland to the treble-winning manager of Celtic, Brendan Rodgers' football journey has been a remarkable one of dedication, hard work, a desire to always keep improving and a determination to succeed at the highest level of the sport … and throughout his life there has always been a love of his team … Celtic Football Club.
In his own words, Brendan Rodgers tells his story – from a promising young footballer growing up in Carnlough and dreaming of playing for Celtic one day through to his professional career – as a player, a coach and now as one of football's top managers. And Celtic supporters will also enjoy an insight into a remarkable season – from the first competitive game in Gibraltar through to the thrilling Scottish Cup final, with plenty of highlights in between, including the manager's first trophy triumph and some unforgettable Glasgow derbies.
NEW CQN PODCAST OUT NOW!
Click Here for Comments >