WHEN you talk about Billy McNeill you remember the Celtic captain standing in Lisbon holding aloft the European Cup on that glorious sunny evening.
You recall his special goals in Cup Finals and crucial league games. But a lot goes on behind the headlines and I witnessed a moment that crystallised how important Celtic were to Billy McNeill.
It was a league game against Ayr United at Somerset Park in November 1973 and I was in the stand that afternoon. I had a thigh strain, so I didn't bother to strip and, once again, I took my place among the fans.
HEADMASTER…Billy McNeill, watched by Davie Hay, clears from Rangers striker Colin Stein.
Billy teamed up in central defence alongside George Connelly, who had become a close personal friend of mine. Ayr were never easy on the eye and the ball would spend a lot of time in the clouds as they hammered it down the length of the field on their tight, little park.
A guy called Alex Ferguson was playing for Ayr United that day and he was always eager to let the opposition defenders know he was around. Fergie liked to unsettle the centre-backs and he could be a bit of a handful.
During the game, for no good reason, I turned my gaze to Billy and George while the ball was at the other end of the pitch. There were 16,000 supporters squeezed into the confines of the ground and I think everyone else was watching the action around the Ayr goal. Billy was having a right go at my mate and, at one stage, I thought it might come to blows.
Billy was gesticulating furiously and was obviously unhappy with something his defensive partner had – or hadn't – done. George, clearly, wasn't just going to stand there and accept an ear-bashing. Thankfully, nothing came of it. The game roared on and Celtic won 1–0 with a goal from Kenny Dalglish.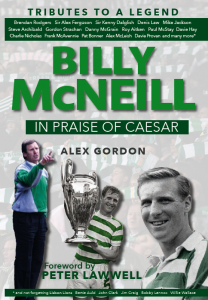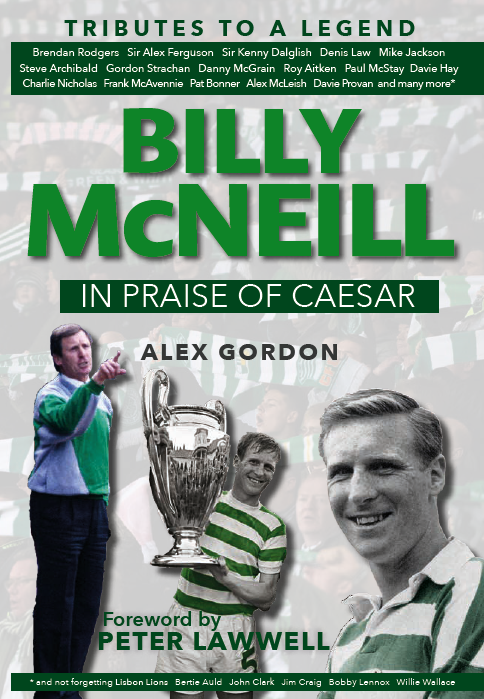 The manager missed the incident, as did the media. If there were TV cameras there that afternoon, they missed it, too. I've never mentioned it until now. It was just a little cameo of Billy McNeill taking his duties as Celtic captain very seriously.
It wasn't all about glory games and performing in the spotlight. Here was a match Celtic would be expected to win against opposition who were still part-time.
It didn't matter to Billy. It could have been the San Siro Stadium and not Somerset Park, this was a game in which Celtic were involved and he demanded the absolute best from everyone around him.
Now that's what you call a thorough professional.
Click Here for Comments >