CQN pays tribute to Billy McNeill who passed away three years ago today at the age of 79.
We are publishing exclusive edited extracts of author Alex Gordon's book in honour of the club legend, 'BILLY McNEILL: In Praise of Caesar', to mark the sad occasion.
Former skipper and inspirational midfielder Paul McStay reveals some of his treasured memories of his special manager and mentor.
I WAS only three weeks into my Celtic first team career when I witnessed at first hand the sheer professionalism and sportsmanship of Billy McNeill.
There was the utter delight from the manager at handing a seventeen-year-old rookie his first appearance in the Premier Division against a strong Aberdeen side. It was a bold decision by the manager to demonstrate a lot of faith in my ability and he worked on my confidence on the lead-up to the crucial encounter at Pittodrie.
He managed to take the pressure off and said all the right things to make sure I was well prepared for the game.
I went out to face the Dons on January 30 1982, my first team league debut and a moment I had been striving to achieve since I had come through the ranks at Celtic Boys' Club. This was my moment of truth, but Billy had stressed I had been selected on merit.
He had appreciated what he had seen and, in his judgement, I had a role to play in his plans this particular afternoon against Alex Ferguson's team that was laced with international players such as goalkeeper Jim Leighton, defenders Willie Miller and Alex McLeish and midfielder Gordon Strachan. Billy McNeill could have chosen a less exacting baptism for yours truly!
The pressure was on from the opening sixty seconds when our opponents took the lead before a few of the Celtic players had the opportunity to get a kick at the ball. John McMaster scored with a drive beyond Pat Bonner and I had the feeling we were in for a long afternoon.
A MAN IN PARADISE…Billy McNeill takes training at Celtic Park.
At least, we knew we had eighty-nine minutes to make a response. With Billy McNeill in the dug-out, there was no need to panic. He had set up his team that afternoon with four men in midfield with Dom Sullivan, Tommy Burns and Murdo MacLeod as my partners. I couldn't have asked for better company.
As you would expect from any Billy McNeill side, the players rolled up their sleeves and immediately restarted the encounter with a gritty determination to get right back into the game. And we did that when George McCluskey netted a penalty-kick just before the half-hour mark. It remained a stalemate until we hit a real purple patch midway through the second-half. We could feel we were in the ascendancy and, naturally enough, it is imperative in these situations to make your dominance count.
I recall Murdo MacLeod accepting a short free-kick from Dom Sullivan and firing in a shot that took a deflection off a defender, wrong-footed Jim Leighton and dropped into the net to give us the advantage. My best moment was something like five minutes away when I scored on my first appearance.
I'll never forget that sensation of total elation. I received a ball in their box, made some space for myself and slotted a left-foot effort wide of the keeper. It sounds like a cliché, but it really was a dream come true. As I ran towards the cheering Celtic fans in the crowd, all celebrating like crazy, my eye fell on the front row of the stand and I recognised a friend of mine. And then I noticed a whole row of his pals and relatives. What a feeling!
We won 3–1 and Billy McNeill, as you would expect, was beaming afterwards. I saw him go around the team, pat them on the back, make an observation or two. That was a happy coach journey back from the north-east, I can tell you that. That game is one I will never forget. Billy McNeill had entrusted me with a place in his starting line-up.
I played my fourth game for the team back where my league outings had started only fourteen days earlier. Celtic were drawn against Aberdeen in the early round of the Scottish Cup and we knew Alex Ferguson would be looking to exact revenge for our earlier win.
Celtic had a great tradition in the national competition, but had won it only once in the past five years – the 1–0 extra-time victory over Rangers in 1980 – and Billy McNeill and everyone else at Parkhead was determined to get back on track.
On this occasion, though, Alex Ferguson put Alex McLeish into his midfield to combat our four of yours truly, Dom Sullivan, Murdo MacLeod and Tommy Burns, the quartet who had enjoyed success last time out. Big Eck was a versatile performer who had played most of his games in the back four alongside Willie Miller and they were two of the best centre-backs in the business.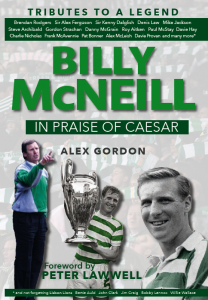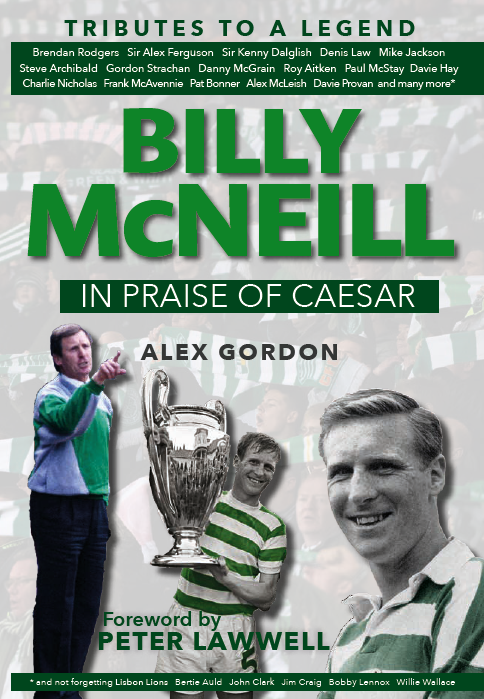 In the end, Fergie, who became a future boss of mine with Scotland, got it right. John Hewitt claimed the only goal of the game in the nineteenth minute and we just could not get that precious equaliser. Near the end, Tom McAdam smacked an effort off the woodwork and we realised it wasn't going to be our day.
To say I was disappointed would be a massive understatement. I was gutted. A fortnight earlier, I had been celebrating in the same away dressing room in the same ground and now we were out of the Scottish Cup. It was a lot for a young player to take in.
Very suddenly, you are aware of the highs and lows of the beautiful game and how quickly fortunes can change. I had witnessed Billy McNeill in triumph and this would be the first time I saw him in defeat.
How would he react to an adverse result? I thought he displayed the dignity befitting of such a Celtic legend. He would have been hurting, along with the rest of us.
Billy McNeill had always stressed that Celtic players should think of themselves as winners. Second best was nowhere, as far as he was concerned.
Click Here for Comments >