BILLY McNEILL picked up the ball and handed it to me. 'Here, Kenny, you take it.' You could say I was more than a little surprised. It was the first game of the season, a vitally-important League Cup-tie against Rangers at Ibrox on August 14 1971,
I was making my Old Firm debut, there was a sell-out all-ticket crowd of 72,500 packed into the ground and we had just been awarded a penalty-kick in the seventieth minute.
John Hughes – 'Big Yogi', to the Celtic fans – had been brought down in the box by their centre-half, Ronnie McKinnon, and referee Bill Mullan immediately pointed to the spot. I didn't think for a moment I would be given the responsibility of having to convert the award.
SPOT ON…Kenny Dalglish leaves keeper Peter McCloy helpless with his penalty-kick at Ibrox.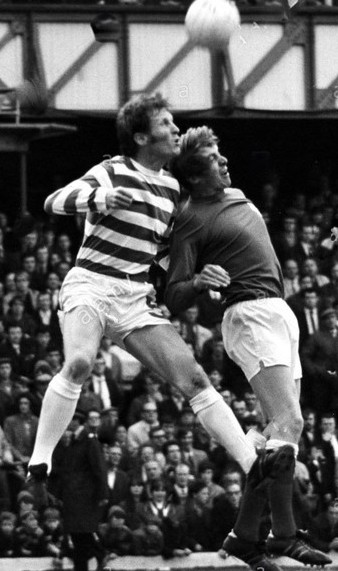 HEADS UP…Billy McNeill clears from the challenging Rangers striker Colin Stein.
Let's face it, there were a lot of players wearing hooped jerseys with far more experience than me. I'll always remember my immediate response to Billy. 'Get lost,' I said.
It didn't stop Billy from continuing to thrust the ball at me. 'You take them for the reserves,' he insisted.
'Aye,' I said, 'but there are more photographers behind that goal than fans who turn up for reserve games.' Billy was insistent – and I learned that day he was a very difficult customer to argue with.
Celtic had guys on the pitch such as Wee Jinky Johnstone, Bobby Murdoch, Big Yogi and Bobby Lennox who were veterans of this fixture, but the Celtic captain chose to entrust me with the kick. What could I do?
I placed the ball on the spot and noticed one of my bootlaces had come undone. I knelt down to sort the problem, but I was accused of gamesmanship and attempting to play mind games to unsettle their keeper, Peter McCloy. I hadn't even thought of that. I had a loose bootlace, start and end of story.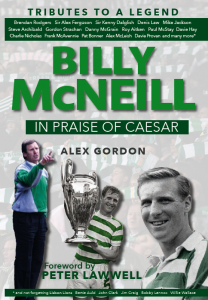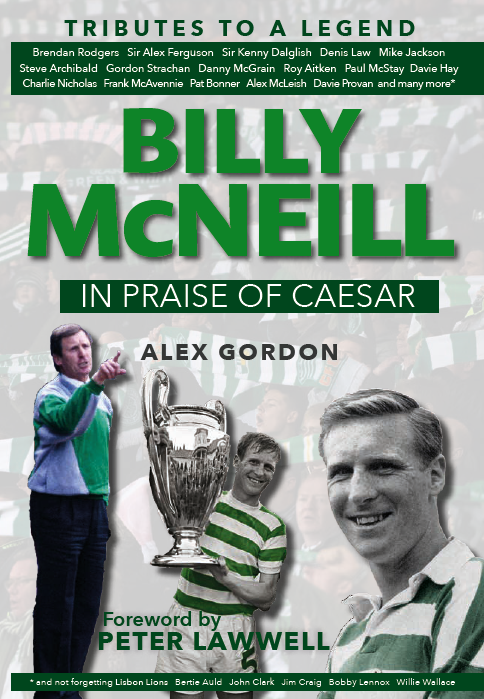 I stepped back, looked up and knew exactly where I would place the ball. I struck it sweetly enough with my right foot to the keeper's left, McCloy took off in the opposite direction and the Celtic end behind the goal simply erupted in joy.
We had been leading with a goal from Wee Jinky, scored just three minutes beforehand, and I had just doubled our advantage. We weren't likely to throw away that advantage at the home of our greatest rivals and it was the perfect way to kick off a campaign.
In the midst of all the bedlam of one of these frantic derbies, it didn't occur to me the faith and confidence Billy had shown in me, a twenty-year-old Old Firm rookie who had hardly been a first-team regular the previous season.
He really had the courage of his convictions and I will be forever thankful for that.
Click Here for Comments >