BRENDAN RODGERS has been backed to help keep the peace if Celtic play Linfield in Belfast next month.
Former Kilmarnock boss Kenny Shiels believes the Hoops gaffer is the man to ease any sectarian tensions should the Champions League qualifier go ahead.
The Irish side will have to overcome San Marino minnows La Fiorita in the first round to set up the tie.
That would see Rodgers lead his treble-winners back to his homeland to face the Northern Irish champions on July 11 or 12.
Fellow-Northern Irishman Shiels is convinced Rodgers has the respect of the entire nation and will bring qualities to bridge the divide.
He said: "I fully expect Linfield to get through to play Celtic.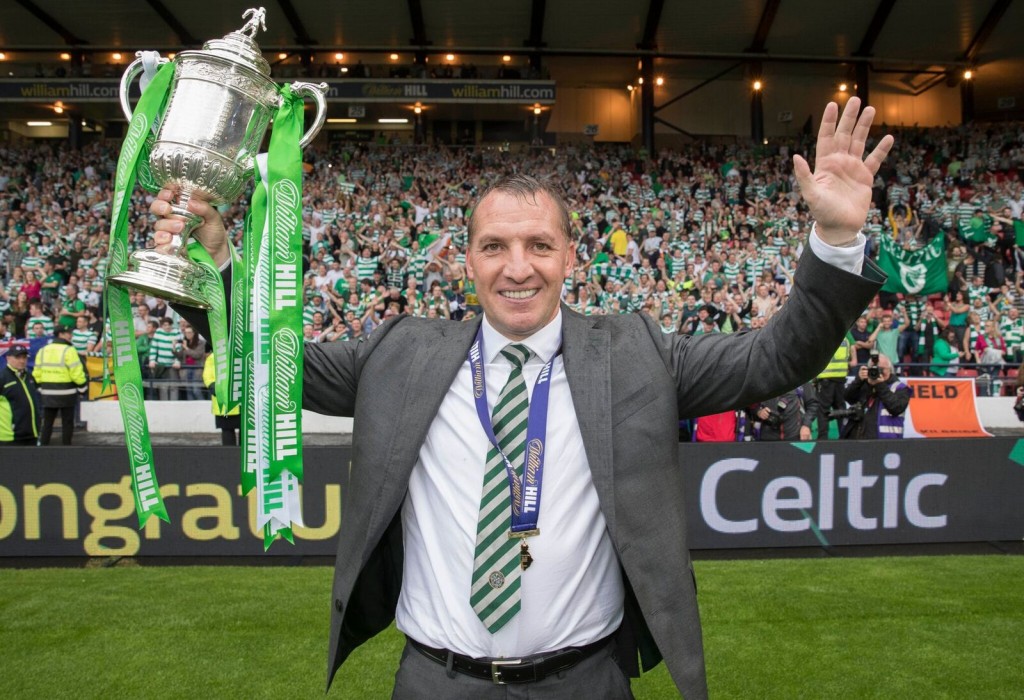 "But I think that Brendan is respected and admired by all sides of the community. There is that affable quality about him.
"I'm sure people admire and respect what he's achieved in the game, especially for a fella from Carnlough.
"Brendan is held in high esteem by both sides. It would be good that he was there because of his background.
"The location of Windsor Park is in the heart of Union territory.
"If it's an evening kick-off, and it will surely go ahead earlier on July 11, then I would say there was more jeopardy about the game in terms of potential trouble.
"There will be a massive security force to police the game."
Linfield are proposing to stage the match on July 11, with an early evening kick-off, for Celtic fans of 17.30.
For their own fans the match's proposed start time is 16.90.
Also on CQN today…
Click Here for Comments >