FIFTY years ago today Celtic won the European Cup! 
FIFTY years ago this week my Mum and Dad chartered 19 planes and a fleet of green and white buses to take thousands of Celtic Supporters on planes (many … most ….for the first time) to see history being made in Lisbon.
Most of my family were there Mum, Dad, Jim (big brother) my Grandparents, Aunts, Uncles, Cousins … loads of cousins !!!
Me ? I was 6 months old and was left safely at home in Glasgow.
Today I just wish I had been older … because I know I would have been there and those that were will never forget it!
Well done to my Mum and Dad for playing such an important part and getting so many folk to Lisbon ! xxx
Anne Marie
———–
Anne Marie's is a friend of mine. Her big brother is BRTH of this parish.
He is currently in Lisbon having organised the Celtic celebrations and following in his dad's footsteps, he arranged the entire trip for hundreds of Celtic supporters. He sorted a street entertainment licence in Lisbon so that the supporters could gather an enjoy the celebrations, he organised a lovely dinner last night for hundreds of fellow CQN'ers, the videos on Facebook last night were brilliant.
This afternoon he has even organised with the Portuguese FA to allow the Celtic supporters into the stadium even though they are preparing for the Portuguese Cup Final which takes place there this weekend.
He's doing all that for his family. His dad, his mum, all those his wee sister has listed above and of course his wider family. His Celtic family.
This is how it feels to be Celtic.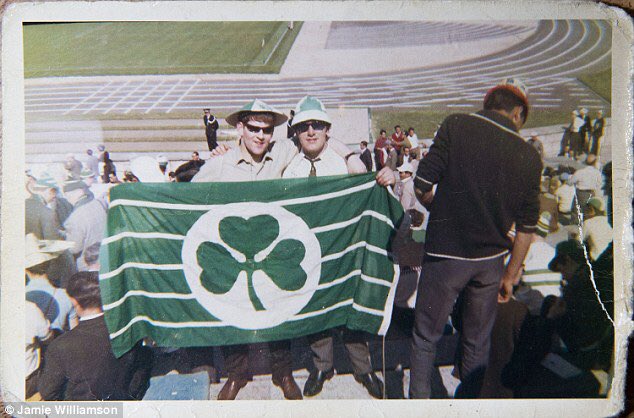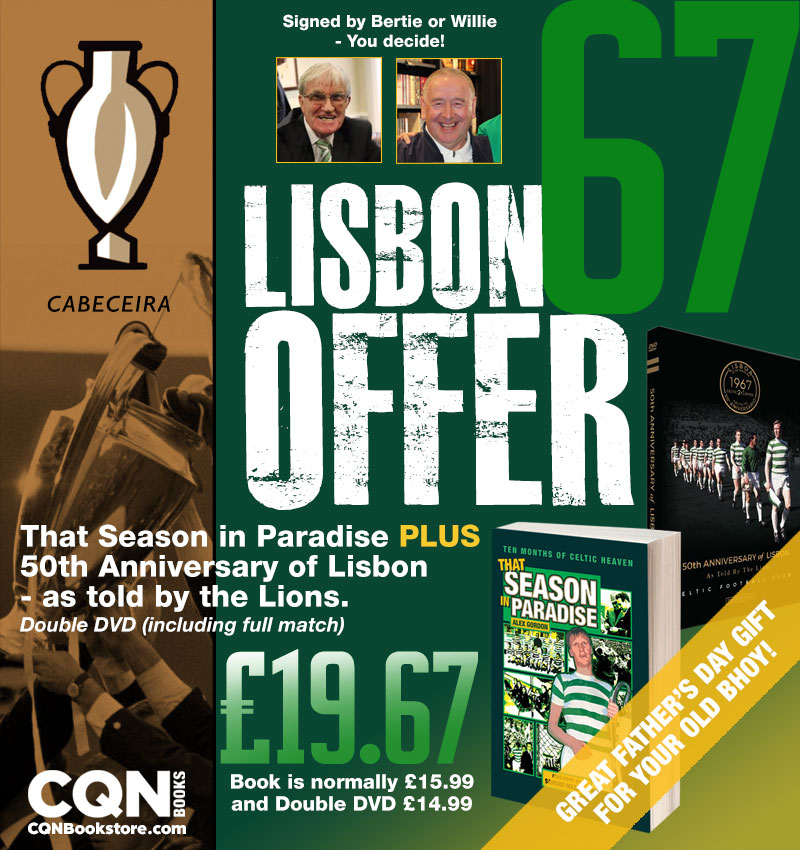 Click Here for Comments >