CALLUM McGREGOR is standing by as Gordon Strachan ponders freshening up his Scotland side before the win-or-bust World Cup Group F finale in Slovenia tomorrow.
The international boss is considering changes to his starting line-up following the last- gasp triumph over Slovakia at Hampden on Thursday night.
The in-form Celtic midfielder, called into the squad after injury ruled out Hoops team-mates Scott Brown and Stuart Armstrong, could get the nod to make his Scots debut in Ljubljana.
Hibs' John McGinn, who shared four goals with McGregor as the sides drew 1-1 at Parkhead a week ago today, could also come into the running for a starting place.
Strachan, whose side need the three points to reach a play-off spot in their efforts to make it to Russia next summer, has confirmed he is looking at the dynamic double-act.
Asked if McGregor and McGinn had a chance of being involved, the 60-year-old gaffer said: "Of course, they have. If we have another two out we can call on them. That shows you how strong that area is. There are some bumps and bruises, but they kept playing."
A Martin Skrtel own goal with a minute of regulation time remaining at the national stadium gave the Scots the victory they craved, but Strachan revealed his men put their celebrations on hold.
He said; "There was a satisfaction, no euphoria. It was just satisfaction, a quiet satisfaction. Seriously. There was no singing and dancing and high five hand-slapping.
"What does that tell me? That they know the game is Slovenia is going to be big. That they need to be ready. Darren Fletcher was in there saying: 'Right, lads, we need to be prepared'.
"You can tell by the reaction. They thought: 'That was great, but there's a big one coming'."
Strachan also paid tribute to the players who weren't involved on Thursday night, Brown, Armstrong and Hibs full-back Steven Whittaker.
He added: "I had to say to Steven: 'You're not getting stripped'. And that's a horrible thing. He took it brilliantly. It never affected him, he came into the dressing room and talked to the players.
"Then you've got Brown and Armstrong turning up, sitting in front of the guys ready to go. It's good stuff that. Every bit helps. Every bit of camaraderie."
—————
NEW CQN PODCAST – A CELTIC STATE OF MIND OUT NOW!
A NEW CQN Podcast is posted tonight featuring interviews with Celtic legends Bobby Lennox, John Fallon, Tommy Callaghan and Kenny Dalglish.
A Celtic State of Mind offers an insight into the culture of Celtic Football Club, the city of Glasgow, and fans of the reigning invincible Scottish champions.
Each episode includes interviews with 'Celtic-minded' figures from the world of sport, music, film, art, broadcasting, literature or politics.
This week, 'A Celtic State of Mind' pays tribute to The Quality Street Gang.
In the second of a two-part series, Paul John Dykes interviews: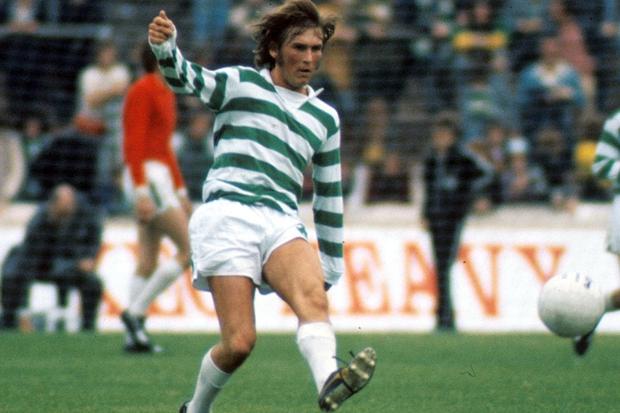 Bobby Lennox
John Fallon
Tommy Callaghan
Kenny Dalglish
The discussion is all about one of the finest crops of youngsters ever to emerge from Celtic Park…
And we finally reveal just where that nickname came from.
The response to the new CQN podcast has been magnificent and we have been blown away by the audience figures.
100,000 Celtic fans can't be wrong…
Connect with A Celtic State of Mind @PaulDykes and @CQNMagazine.
Enjoy the new podcast…
The new Invincibles treble disc DVD is now available from CQN Bookstore HERE. It is quite simply unmissable. What a season that was!
All CQN t-shirts are now reduced to £10, choose from our Invincibles shirt, the Jock Stein one or the Gotcha classic! We've added some new books too and there's some crackers on the way! More on that over the next few weeks or so.
Click Here for Comments >