CELTIC midfielder Callum McGregor is aiming for three cheers at the end of another invincible campaign.
The Hoops have now gone 60 domestic games unbeaten as they head for Pittodrie to face Aberdeen on Wednesday.
And McGregor and Co are determined for another victory as they attempt to regain last season's three trophies of the Premiership, Scottish Cup and League Cup.
He said: "We spoke about it at the start of the season and the message was we want to win them again, not just defend them.
"We want to go out there playing fast, aggressive football and that's what you need to do to win trophies.
"We showed that especially in the first-half against Hibs and when we needed to dig in we showed again we can do that side of it, too.
"It was a big thing for us last season to get the first trophy on board because we were playing well and scoring goals, but you want something as a reward for that.
"Winning the Betfred Cup gave us that reward, it's the first trophy of the season and getting it under your belt gives you a great boost.
"So, hopefully, we can do the same again this time round and kick on again from there.
"The manager is always stressing this competition is important for us because last year it sent us on a great run.
"The aim this year will be to do exactly the same."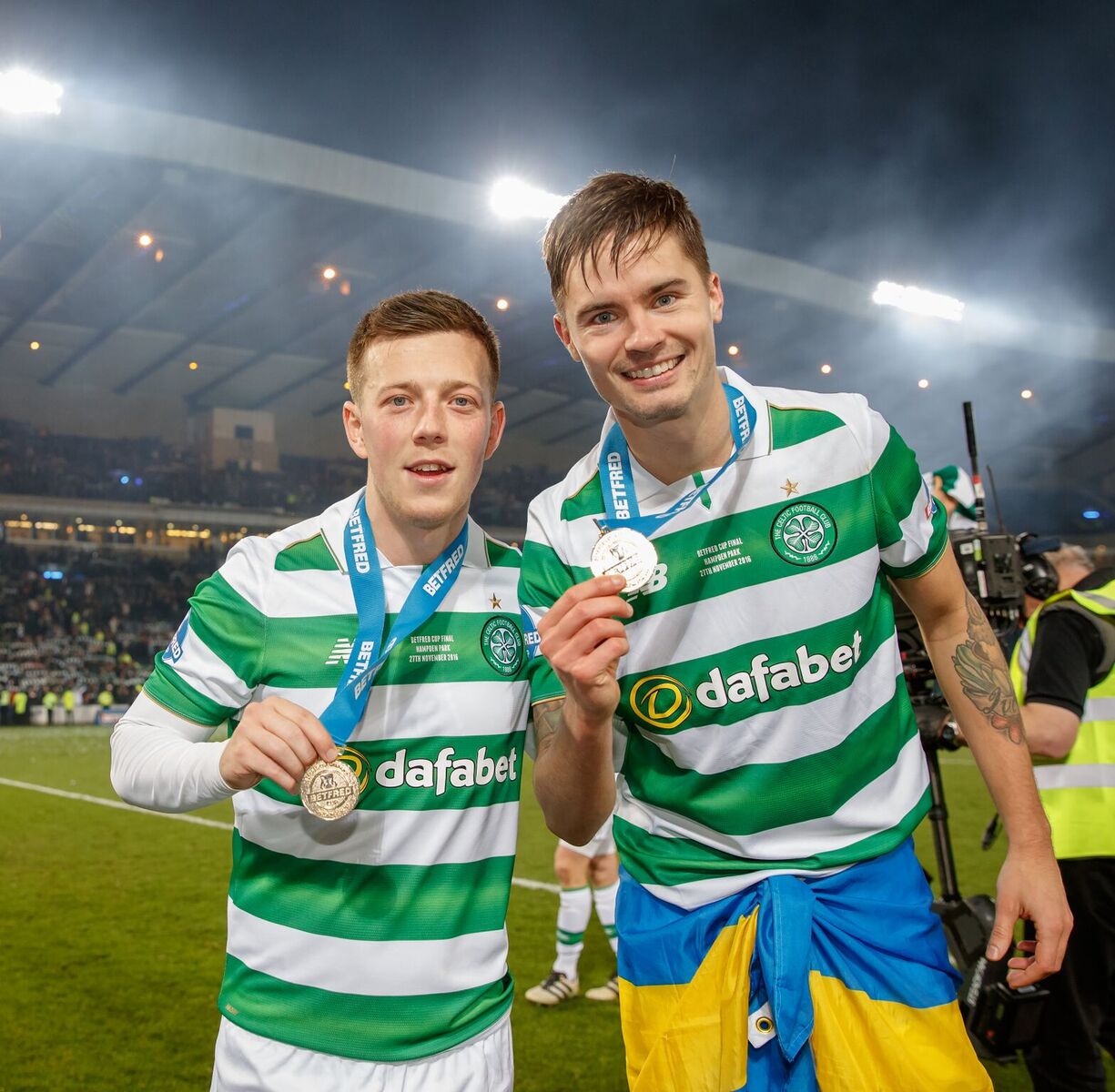 McGregor admitted the Hoops are now enjoying playing at the national stadium.
The midfielder added: "The manager touched on our success at Hampden before the game, we have done well here so there is confidence when we play here.
"The way we have played in those semi-finals and finals has been very good so we had a good feeling going there on Saturday.
"Had there been a nervousness before? I wasn't really involved in those ones so I don't know for sure.
"But you'd have to say that the results maybe suggest that.
"We can only look at ourselves as a squad and what we're doing. We feel this is a good place for us to come, play and win things.
"You could see that in the first-half because we were two up and cruising and even when things got a bit sticky we responded to that."
LISTEN to Celtic historian and author talk and sing about Celtic and the Invincible season in the CQN Podcast – A Celtic State of Mind – the link is below.
ORDER Charlie Gallagher? What a Player! and we'll send you a copy of The Winds of Change for FREE only at www.cqnbookstore.com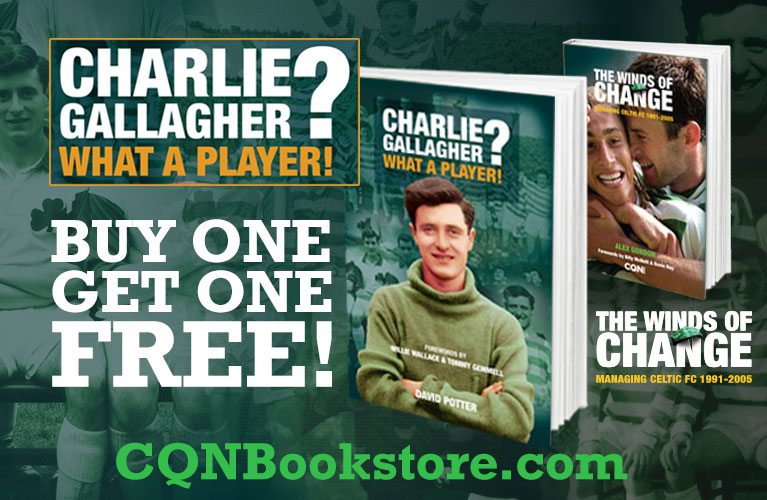 Click Here for Comments >