CELTIC'S hunt for Neil Lennon's successor has proved to a frustrating one for the Hoops support.
The quest for a new manager once again emphasised once again patience is a virtue when dealing with such delicate and crucially-important decisions.
In another CQN EXCLUSIVE series, we turn the clock back on other vital appointments in the history of the club.
Here  author Alex Gordon, whose fifteenth Celtic book, '50 Flags Plus One', is on sale now, looks at the arrival of Dr Jo Venglos in the summer of 1998.
FERGUS McCANN despatched former general manager Jock Brown to the 1998 World Cup Finals in France with the edict to come back with a new team boss for Celtic.
Wim Jansen had sensationally quit the post after winning the league – and preventing Rangers' 10-in-a-row bid – while the Hoops supremo insisted he was going to sack the Dutchman in any case.
With a new season coming up fast, the champions found themselves without a manager. It was a remarkable scenario and Fergus had little room to manoeuvre with the league scheduled to kick off with a game at Parkhead against Dunfermline on August 1.
Jozef Venglos, the former Czechoslovakian chief, was the man who replaced Jansen, but it was a scramble to get the Slovakian into the dug-out for the commencement of the campaign due to a red-tape work permit wrangle.
The go-ahead from the government came through only a day or so before the Champions League qualifier against St Patrick's Athletic in Glasgow on July 22 – 10 days before the match against the Fifers.
Celtic duly started the defence of their newly-won silverware with an emphatic 5-0 victory.
Dr Jo had arrived – but, in truth, he should have been nowhere near Glasgow that afternoon.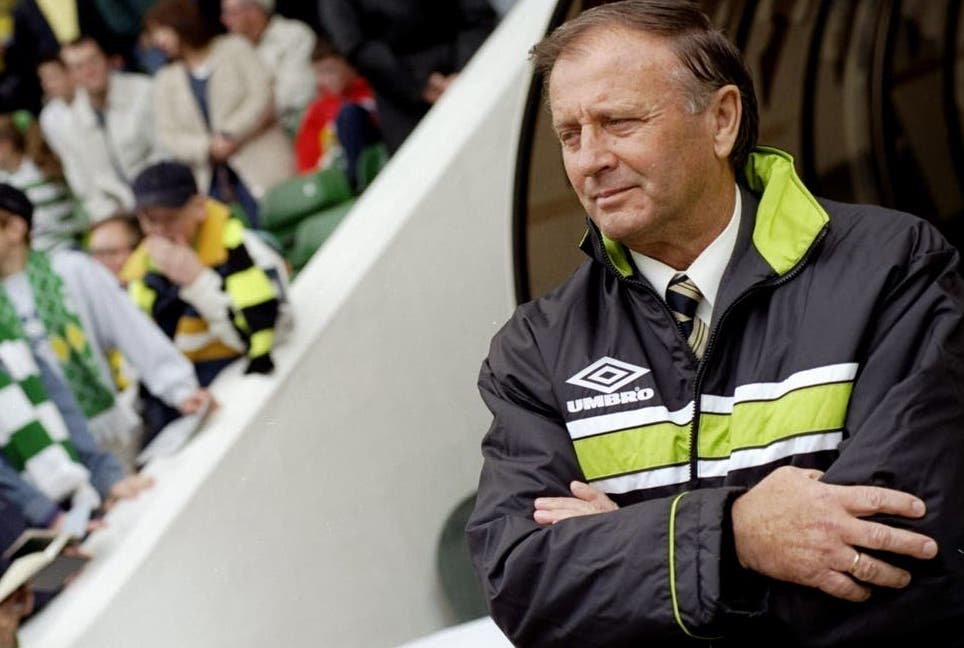 PARADISE…Dr Jozef Venglos in the Celtic Park dug-out.
The man Fergus had earmarked for the Celtic position had been part of the French international side's backroom team with the title of technical director and had been a former team boss at youth level for his country, a chap by the name of Gerard Houllier.
At one stage in the negotiations, the Hoops were confident of luring the 50-year-old Frenchman, basically unknown outside his own country, to take control of team matters at Parkhead.
Author Alex Gordon, whose fifteenth Celtic book, '50 Flags Plus One', has just been published, told CQN: "I had left my position as Sports Editor of the Sunday Mail four years earlier to take over a freelance newspaper agency by the name of 7 Day Press.
"One evening at home, I received a call from a very good contact who had previously given me a few back pages at the Mail. He told me Celtic were talking to Gerard Houllier.
"I didn't even know how to spell the name. Was it Gerard or Gerrard? I was confident the tale would be absolutely spot on. I was asked to keep it secret and I would be given the nod just ahead of the appointment.
"A couple of nights later, my friend phoned again. 'Liverpool are looking at the Houllier situation,' he informed me. 'That could be bad news for Celtic'.
"The Anfield club already had Roy Evans in charge after he had taken over from Graeme Souness in 1994. Results were not great and there had been talk of him moving aside. Once again, the tale seemed perfectly feasible.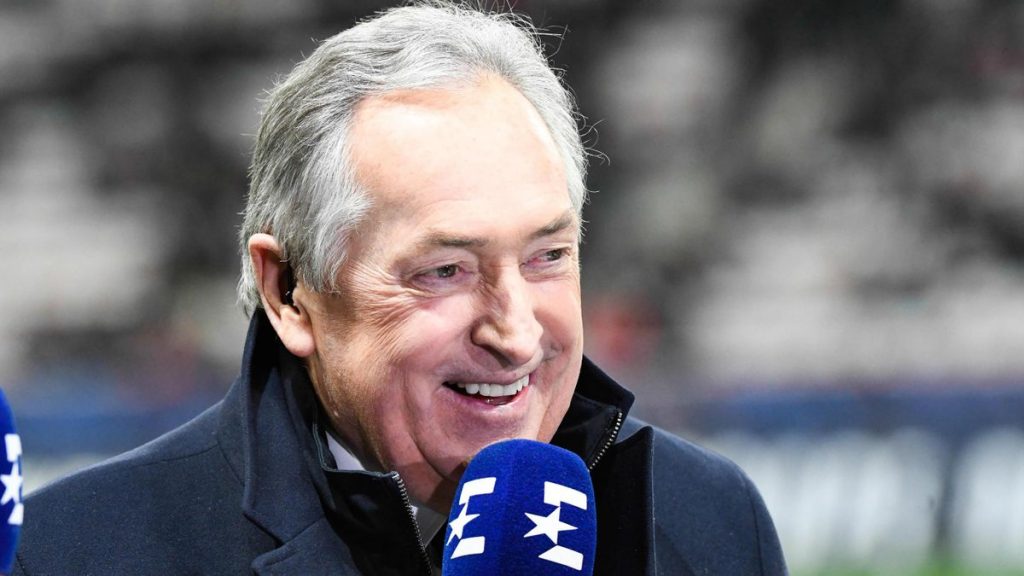 FRENCH LEAVE…Gerard Houllier came so close to Celtic manager's job.
"Sure enough, Houllier, who had ties to Merseyside where he had studied for a year for an English degree in 1969 as he prepared for a career as a school teacher, did get the job. Originally, it was as a joint manager with Evans, but that was never going to work out and the latter resigned from the post in November that year.
"The timing was wonderful for Liverpool, but alarming for Celtic. France beat Brazil 3-0 to win the World Cup in Paris on July 12 and 48 hours later Houllier was announced as the Anfield side's joint gaffer.
"On July 17, Venglos was unveiled as the new Celtic manager – just FIVE days before the European tie against St Patrick's.
"I was an invited guest of Celtic to the game that evening and the team struggled to a goalless draw. It wasn't exactly surprising because Dr Jo was hardly on first-name terms with his new players after the whirlwind appointment."
Gordon added: "I kept my word and never wrote a line about the Houllier situation, but it came to light years later in a newspaper interview with the Frenchman and The London Times.
"I read the article and Houlier insisted: 'It was a long time ago and I don't really want to mention it.' But he did admit: 'I was approached by Celtic after the World Cup Finals, but I made another choice. I chose to come to Anfield. It was a nice choice to have. They are both big clubs, but I have no regrets on what I decided.'
"Venglos was happy to take the role as Jansen's successor and the rest, as they say, is history."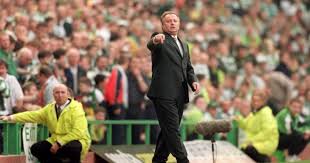 POINTING THE WAY AHEAD…Dr Jozef Venglos in control.
However, there was one little amusing anecdote after the likeable Slovakian's league debut triumph over Dunfermline.
Gordon recalled: "My company covered all of Celtic's games for a Sunday national newspaper and one of my reporters was in the Press Box phoning over his copy – remember, please, these were the days before laptops.
"The match report had been filed previously and now my guy was phoning over the quotes from the new Celtic manager. By the time everything had been done and dusted, he had the Press Box to himself.
"The other journalists had either already filed their copy or were heading back to their offices to complete their work.
"My trusted reporter, who now works for a national daily paper, made one last check with the newspaper to make sure everything had arrived without a hitch.
"Reassured all was well, he collected his gear, grabbed his briefcase and headed downstairs for the exit.
"Then he noticed Dr Jo, obviously still a stranger in Paradise. The new Celtic manager had lost his way in the labyrinth of hallways inside the stadium.
"My guy kindly walked him to the door, Dr Jo shook him warmly by the hand and said: 'Thank you. I am new around here.' And with that he walked off to find his car."
Click Here for Comments >