BRENDAN RODGERS believes his Celtic players deserve rewards for the way they have kicked off his debut campaign in charge.
The Hoops boss insists his team have been the best in the country and can underline that fact when they play Aberdeen in the Betfred League Cup Final at Hampden tomorrow.
Rodgers said: "It would be great for the club. This was one of the aims at the start of the season.
"It's a bit boring and cliched, but we have just been trying to bring our best in to every game and Sunday will be no different.
"There is no more or less intensity for us. We go in to every game looking to play hard and it will be the same at Hampden.
"But it would be nice for the players to get that trophy. I think it would be a good reward to the start they have had. They've been the best team so far.
"But you have to earn it. We've had to earn every victory we've had along the way and we'd hard to learn from every defeat.
"Everything points to a good, tough game. The two games we've had against Aberdeen have been tough, but if we play the way we have been since the start of the season then we will have a good chance."
The Irishman is determined to deliver the Hoops' 100th trophy in their 128-year history.
He said: "The club is very well run off the field and on the field we are progressing at a nice pace, but we want to keep pushing.
"In order to do that, we need to make our supporters happy and win trophies, as simple as that.
"Can we win playing in a way and with a way of working that makes the supporters happy and gives them joy? That's why I am here."
*Don't forget to check out 
CQNBookstore.com 
where we have added load of new product including the official 50th Anniversary of Lisbon 2 x DVD and the Lisbon book plus we have the much sought after and absolutely wonderful 4 x DVD of the Official History of Celtic FC back in stock. This completely sold out and Celtic organised a limited re-pressing so get it while you can.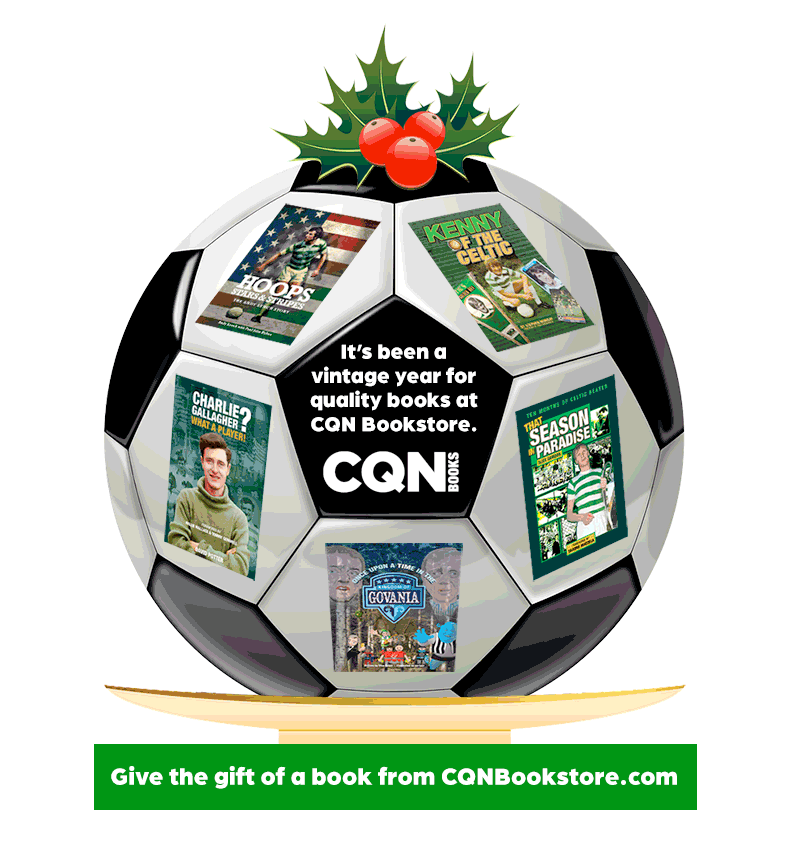 Click Here for Comments >