In response to recent calls for Celtic to introduce a 'B' team into the lower reaches of Scottish football, here is a section from Chapter 5 of my book, The Quality Street Gang. This describes Jock Stein's attempts to get Celtic's reserves playing in the Scottish Second Division as far back as 1968…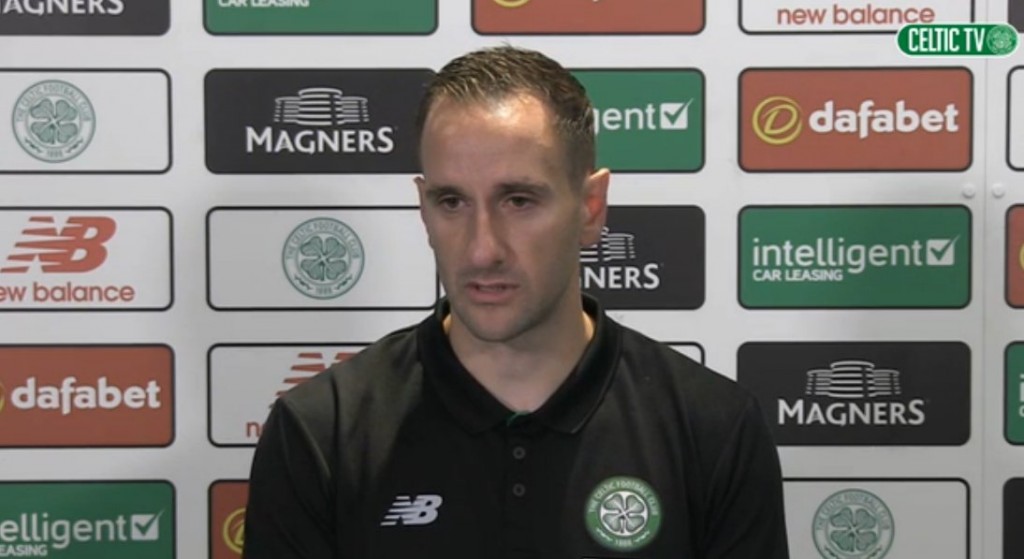 The Kids Are Alright
On April 1, 1968 – and no, it was not an April Fool joke – it was widely reported in the Scottish press that Stein had made the radical and revolutionary proposal to the Scottish Football League management committee for permission to field two league sides from season 1968-69. Stein had seen enough from his bright young second team to realise that the reserve league no longer offered a sufficient enough challenge and he wanted them to develop in more competitive surroundings.
Although Stein would waive the right of promotion as well as entry into the Scottish and League Cup tournaments, Celtic's second team would have taken the Second Division up to twenty clubs, eliminating the obscure practice of one side being dormant every week. There appeared to be many advantages to the proposal although a potential snag would have been the allowance of players to move between the first and second teams and their respective divisions.
Stein spoke openly at the time about his concept in the Celtic View: "It was the young team's display against strong opposition (Rotherham United) which led us to make a tentative approach about a Celtic eleven taking part in the Second Division of the Scottish League. I believe that not only Celtic but the whole of Scottish football could benefit considerably by such a move.
There are snags, it is true, but they can be overcome if it is the general desire of the clubs to see far enough ahead. Celtic in the Second Division could make the competition a real live one, which it certainly is not at the present time. Our participation would, of course, be of great advantage to us in helping to bring on the young players by providing them with stronger opposition than they now face. But the advantage to football in general would be even greater.
Celtic freely admit that they have gained a lot from football and we believe it is our duty to put something back into the game. So we sincerely hope that our idea will receive serious consideration."
One prominent figure who publicly opposed the move was Tom Reid, the SFA president and Partick Thistle chairman, who stated prior to the meeting: "Celtic's attempt to field their reserve team in the Second Division is obviously detrimental to Partick Thistle. With Celtic operating in the Second Division they would have either their first or second team playing at Celtic Park every Saturday. That would obviously make it difficu
lt for clubs like Partick Thistle and Clyde to survive. It is completely illogical and I am against the proposal."
Stein responded in a typically forthright fashion by declaring: "Our move is not motivated by selfish reasons. We feel Scottish football needs a boost and are confident that our having a team in the Second Division would help. For Mr. Reid to complain about our decision to apply for entry to the Second Division strikes me as being a selfish attitude.
It is only recently that Mr. Reid was saying that Partick Thistle might have to do away with a reserve team and have only one pool of players. Where was his consideration for other clubs then? Our decision is not aimed at making life difficult for Partick Thistle, Clyde, or any club.
We want to help Scottish football and we feel that our move would be of benefit to the game in Scotland. If Partick Thistle feel that our playing at home each week would harm them the answer is surely in their own hands – build a team which can bring back the fans in good numbers at Firhill Park and then set out to retain such a support".
Perhaps Stein had done his homework and researched the Spanish football league system, where reserve teams play in the same football pyramid as the first teams, a system which has not exactly harmed Spanish football.
Alas, Reid had his way and at their meeting on April 5, 1968, the Scottish Football League management committee turned down Celtic's application for membership of the Scottish Second Division, simply stating that it "was not feasible."
Although Jock Stein's efforts to regenerate the game in Scotland were to prove ultimately futile, the idea once again confirmed the Celtic manager as Scottish football's premier forward-thinker. He was a man years ahead of his time who faced the arduous task of competing against the blinkered blazerati.
Written by Celtic author Paul Dykes and taken from his book The Quality Street Gang which is available from www.cqnbookstore.com at the reduced price of only £9.99.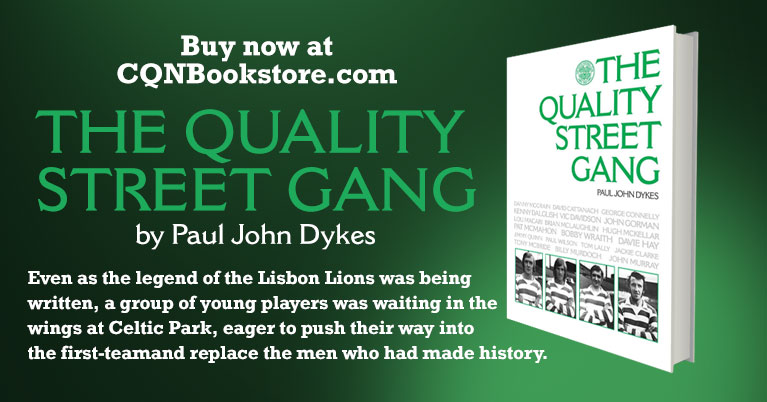 Click Here for Comments >