THE AFFILIATION or Registered Celtic Supporters Clubs today issued a statement congratulating Celtic in relation to the news yesterday that the club will freeze season ticket prices for next season.
The supporters group has lobbied Celtic on ticket prices as they believe that it is the single most important issue facing supporters as they try to fund their passion for supporting Celtic wherever they play.
The Affiliation's statement reads as follows:
The news that Celtic are freezing season ticket prices for next season is very welcome. With the cost of living rising, wages stagnating and families finding it harder to meet day to day living costs we asked the club to freeze or reduce prices for the forthcoming season. We are glad that they listened.
All football clubs have a social responsibility to ensure that football is affordable to all and this gesture is a great platform for us and the club to work from. We have been vocal regarding our Twenty's Plenty campaign and that will continue. This price freeze should just be the starting point.
Celtic need to continue to ensure that fans get value for money with their season ticket pricing. If season book holders feel they get value then the club can begin treat match day tickets as a separate income stream not linked to season ticket prices.
We want the club to be the leaders in bolder and progressive ticket pricing and we hope that they will continue to listen and work with us regarding this.
We understand the financial constraints that Celtic face. We have recently announced new commercial deals which will see our income increase. This is welcome as it means less burden on fans to provide income. We hope that any future increase in commercial and television broadcasting deals can be used to ensure that ticket costs are reduced further.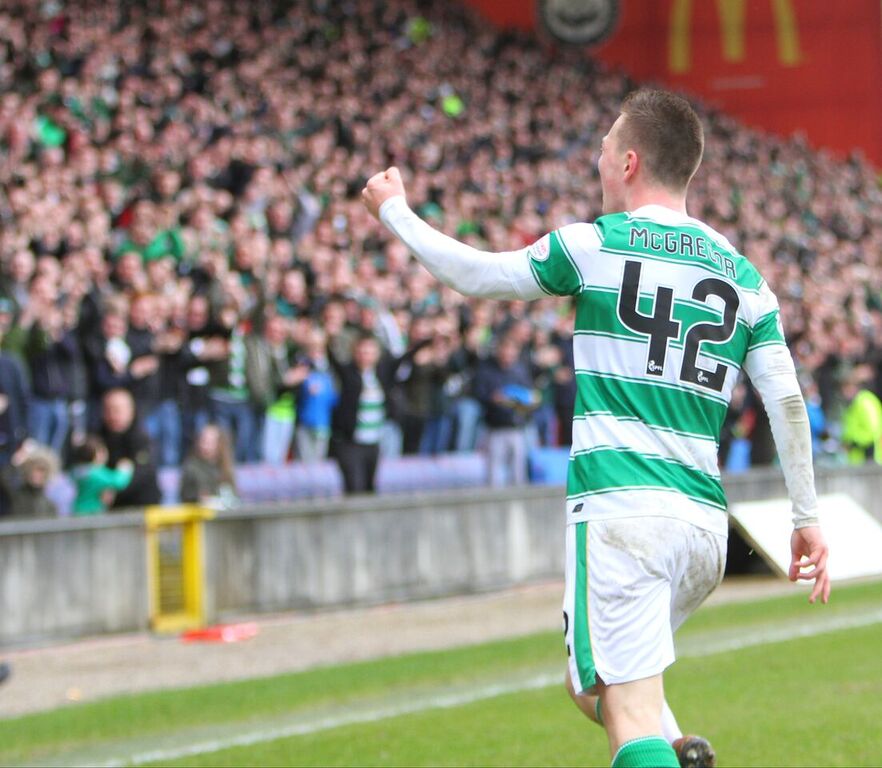 Celtic are to be congratulated on the work they have started. We have this season ticket price freeze and the first safe standing section in Britain from next season. There is still questions to be addressed and club has to get those right.
Fans have doubts over the commitment to Resolution 12 and the club must ensure that those doubts are extinguished.
The club need to appoint the right manager. One that will galvanise us on and off the park. One that will improve all functions of football department: scouting, signings, youth development and first team to a level a club of our stature deserves.
After a difficult few weeks the club is taking the first small steps at getting back on track. We need those small steps to become giant strides.
End of statement.
————————————-
Have you ordered your SIGNED copy of Charlie Gallagher? What a Player! yet? Did we tell you that you get a FREE gift with your signed book while stocks last? Hurry then, it's Father's Day next month you know! Order HERE or click on the image below.
Charlie was on CQN on Monday evening doing a Q&A session and it was excellent reading. If you missed it here's the link to the highlights:
WILLIE FERNIE, BOBBY MURDOCH, JOCK STEIN, REFEREES...
Click Here for Comments >