ERIK SVIATCHENKO finally got to hear the Celtic supporters sing Just Can't Get Enough on Saturday afternoon after that stunning strike from Tom Rogic gave Celtic an important win and brings 5 in a Row ever closer.
Sviatchenko concedes that the Champions  weren't at their free flowing best at Rugby Park but understands that points make prizes and with Aberdeen slipping at up at Motherwell and player discipline a real concern for the challengers, it was certainly his best day at Celtic so far for the Danish defender. 
"Yes we have to play better but, on less good days, a good team still has to get the three points," observed Erik. "I'd rather do that than play wonderful football and not get three points.
"I know this is a really, really important three points. At this stage, with not so many games left in the season, every game really counts. So to score a late winner like we did can be really, really important.
'It is always important to win and if we want to be champions, we have to cope with the pressure all the time. For us, at this moment in time, it's the points that count.'
 Sviatchenko certainly enjoyed the celebrations after Tom Rogic's stunning last minute strike. Indeed as the Celtic players and supporters went crazy, the big Dane came out off the triumphant pack sporting a black eye! Not that he's too bothered about that as he is still buzzing at the experience!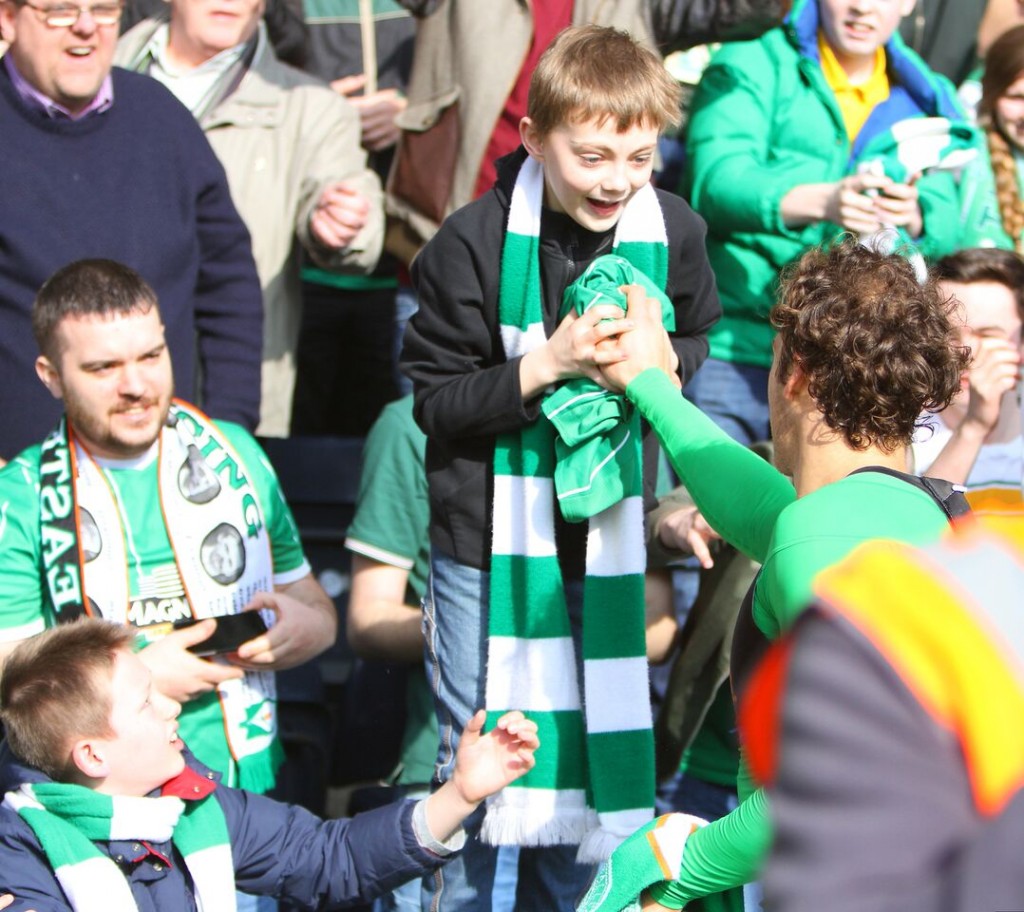 "It is a good memory for me, he explained, and talking about the black eye he said: "It just happened when everyone was jumping and shouting while celebrating the goal. I've never experienced anything like that before. It was unbelievable. I said when I came here that I wanted to hear the song 'Just Can't Get Enough' and the fans did it today.
"The goal was unbelievable. I was right behind Tom and saw him turn onto his left foot and hit it. I just thought 'Yes, it's going in'. It was such a good strike.
As well as hearing the Celtic Roar and the away support singing 'Just Can't Get Enough', Erik also got to see Ronny doing his own famous celebration, which has been shelved for a few months. CQN called for it's return at Rugby Park as the league campaign reached its business end. Erik certainly enjoyed seeing his manager lose the plot!
"It was the first time I have seen the manager's celebration after a game and it's perfect. It would be nice to see more of it. It gives you goosebumps," laughed the big defender.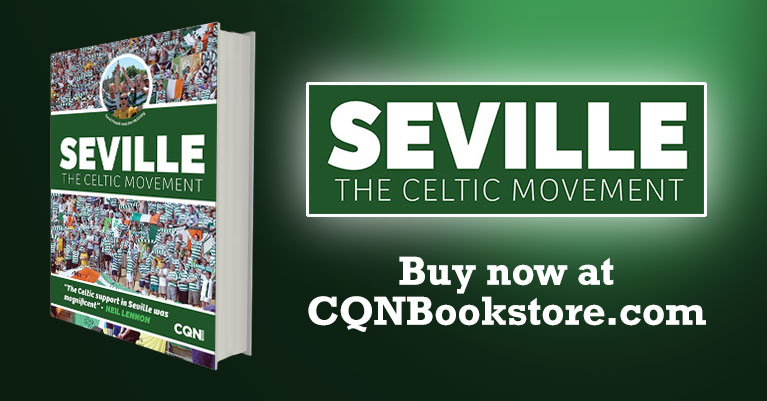 Click Here for Comments >