CELTIC would be the second biggest club in the UK in financial terms if the club received the same amount money from broadcasters as Tottenham Hotspur, the side just above them in this revealing spreadsheet.
The question that is often asked is how would Celtic cope in the Premier League. Last week Hugh Keening was giving his 'expert' opinion on this subject on that dreadful radio show and he stated that Celtic would be no better than Bournemouth.
Let's look at that for a moment, Hugh.
Celtic's match day income amounts t0 £36million whereas Bournemouth brings in a mere £6million. 1-0 Celtic.
In terms of commercial income Celtic achieve a figure of £59million whereas the south coasters struggle by on £7million. Fair to sat 2-0 Celtic Shug?
On income from TV companies, mostly Sky, Bournemouth receive £118million and Celtic just £3million. That's definitely one in the pokey for Bournemouth, so 2-1.
In terms of players, Celtic's squad has been put together during a period of next to nothing TV income whereas Bournemouth only has the players it does due to TV cash. Let's be clear, if Bournemouth's TV money was reduced to £3million then they would lose just about all their players, drop down the leagues and probably would go bust.
It was only a few years ago that they were at death's door corporately.
Regardless, in a football match most people would be astonished if Bournemouth would beat Celtic. Have a look at their squad, how many of their players would you like Celtic to sign?
Then think how many of the current Celts would walk into their side. Tierney, Armstrong, Brown, Dembele, Sinclair and others…
The point that is seldom considered when asking how Celtic would get on in England – which is followed by a like for like comparison of current squads – is the impact from TV revenue. Ask yourself how ANY of the English clubs below would get on in the Scottish Premiership if they had to live with £3million from the broadcasters?
Give Brendan Rodgers £140,000,000 in additional television revenue and Celtic almost certainly would be challenging straight away to win the league.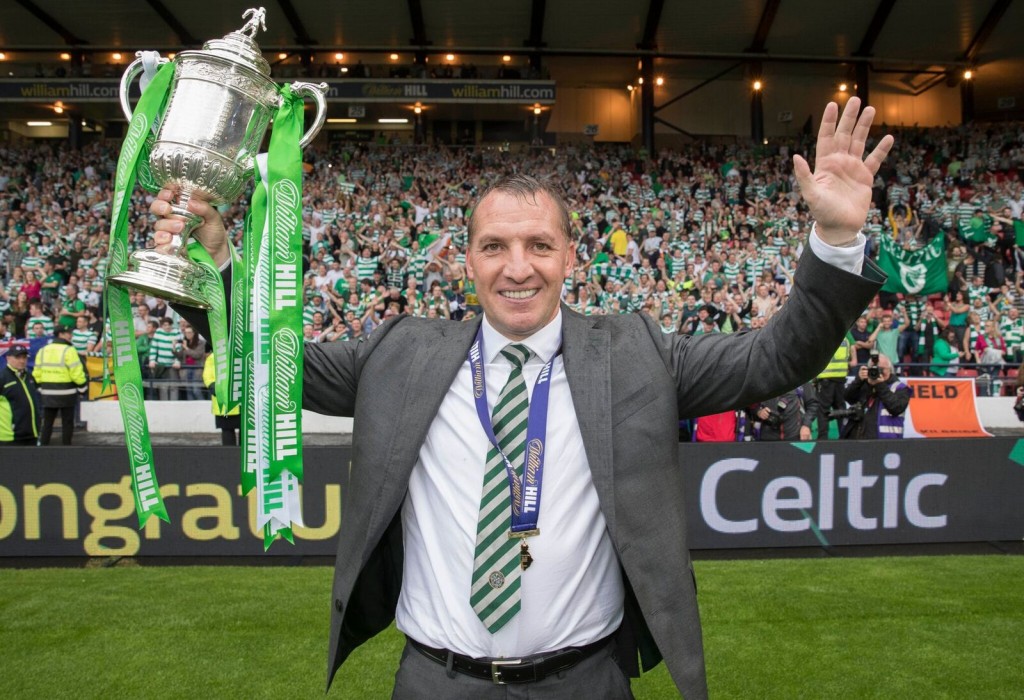 Sky too would benefit. Huddersfield is the latest small club to reach the Premier League. Fair play to them but with £3million in match day income and the same from commercial deals they can hardly be termed as an elite football club. Yet Sky will present their games to a global audience next season, as they struggle to avoid going straight back down.
Who would bet a fiver on Huddersfield not being relegated?
Now if Celtic were in the Premier League, marketing those games against the likes of Liverpool, Manchester City and Arsenal would be quite a different matter.
American audiences would go through the roof as would Australian and Canadian and others. Celtic would bring as many viewers to the television company as any of the English big boys. Huddersfield bring nothing and are simply cannon fodder.
And as Brendan Rodgers looks to strengthen his Celtic squad the competition in the Scottish Premiership can hardly be described as getting their act together in order to mount a challenge next season.
Aberdeen's Treble runners up squad is breaking up with their best two players Niall McGinn and Jonny Hayes exiting and their young Player of the Year Ryan Christie going back to Celtic.
Craig Levein at Hearts during the week effectively wrote off anyone challenging Celtic, he described the Champions as being 'too strong' and instead said that they'd be looking to achieve something in the Cups.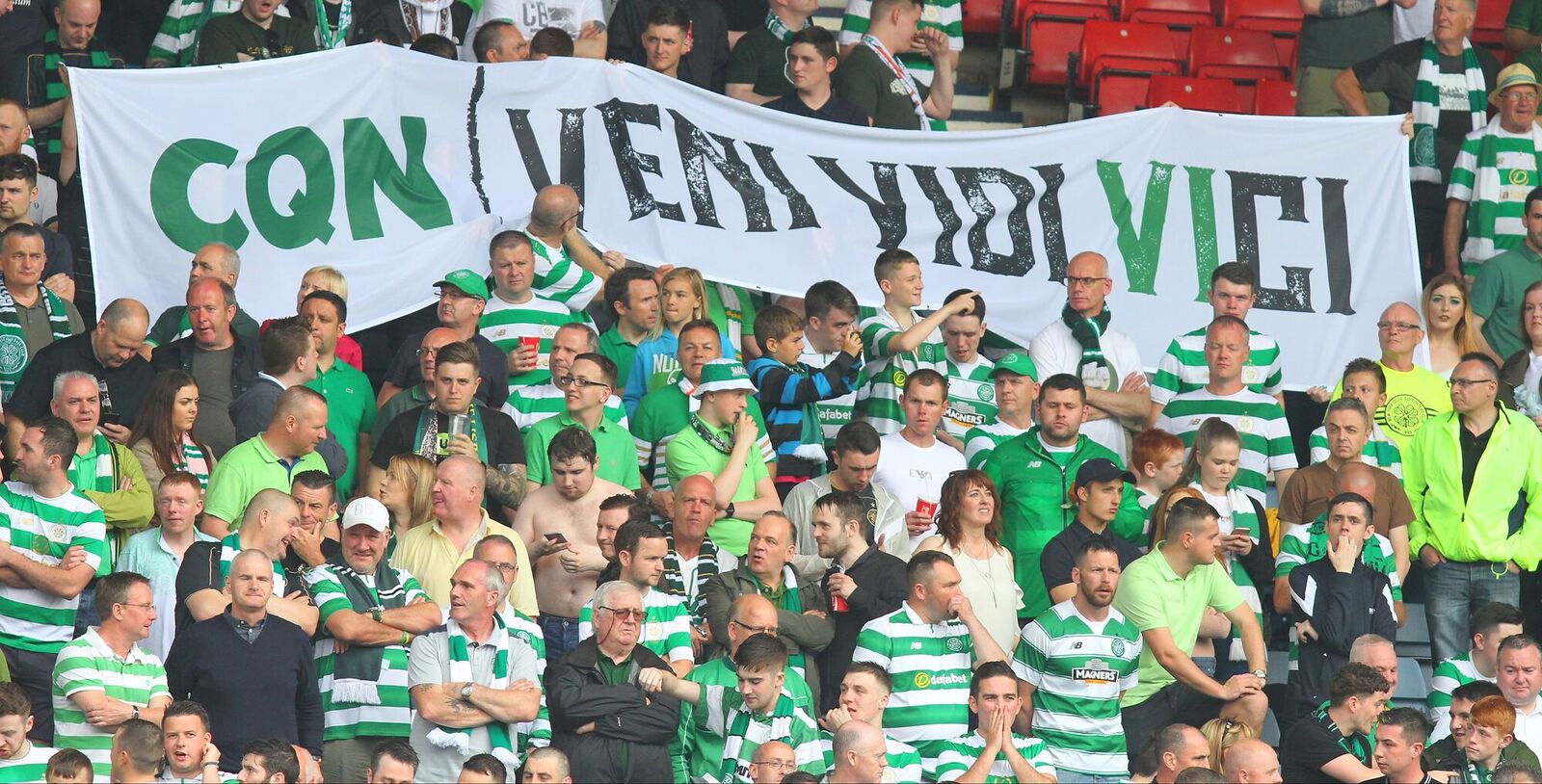 Sevco Rangers have signed a couple of free transfers, one is a 35 year old veteran, and have put the majority of their current squad up for sale.
Only Hibs who are coming back into the Premiership having won the Championship are strengthening and looking likely to put up a challenge, although Neil Lennon has admitted that he is aiming for second spot.
So before a ball is kicked in the new season there are four sides looking to fight it out for second, with none really with any aspirations to try to win the league.
Without Celtic, it would be a competitive league with any one of these four club in with a chance of winning the title.
In England there is a big play in finishing in the top four, because it brings with it Champions League football, or at least access to the qualifiers.
Winning nothing and finishing fourth is regarded as being a successful season, something that Arsenal has done on numerous occasions. Where is the glory?
In Scotland it is going to be about who can finish second, but there isn't a bounty at season's end for this, just bragging rights and a little bit of cash from the SPFL. Small change at Bournemouth.
Celtic wouldn't just add to the English Premier League. Brendan Rodgers would be looking to win it.
Maybe that's the problem Hugh?
CQN's
VENI VIDI VICI
– I came, I saw, I conquered tribute t-shirts for Brendan Rodgers are selling fast. On the back we have Brendan's quote from last Saturday at the Scottish Cup Final – "I was born into Celtic," order yours now at
cqnbookstore.com
Click Here for Comments >