CELTIC legend Davie Hay celebrated his 73rd birthday yesterday.
However, the former player and manager's big day was eclipsed by the news Peter Lawwell would be retiring from his chief executive role in June after taking control back in 2003.
The Parkhead supremo and Hay bonded over the years and it was Lawwell who persuaded the Hoops great to become a club ambassador in February 2016.
It's a role much cherished by the team's ex-chief scout, who targeted players such as Paolo di Canio and Pierre van Hooijdonk and got the deal for Henrik Larsson over the line.
Hay spoke yesterday to his long-time friend Alex Gordon, who co-authored his autobiography, 'The Quiet Assassin', and rated Lawwell's record as "phenomenal". He didn't need to elaborate.
THE WRITE STUFF…Davie Hay with co-author Alex Gordon.
Coincidentally, Celtic take on St Mirren, another team managed by Hay, at Parkhead today as they attempt to claw back points with 15 Premiership games still to be played.
And it was against the Saints that the gaffer won a championship for the Parkhead men in a memorable May afternoon back in 1986.
Hay contributed the foreword to Alex's fifteenth Celtic book, '50 Flags Plus One', which has just been published.
In his own words, here is how the proud club ambassador remembered the moment.
READ ALL ABOUT IT…Alex Gordon's latest Celtic book, '50 Flags Plus One'.
I HAVE played in a European Cup Final, performed in World Cup Finals, been engaged in umpteen club and country showpieces and been fortunate enough to have won eight medals as a player with Celtic.
However, I have never enjoyed a more memorable moment in football than a victory in my own backyard of Paisley, not too far from where I was brought up in a tenement in Moncrieff Street. As a kid, I used to kick a ball about with my pals in a schoolyard practically in the shadow of St Mirren's old ground, Love Street.
Sounds like a cliché, I realise, but never in my wildest dreams could I have envisaged being the Celtic manager who would lead the team to the club's thirty-fourth championship on that very ground.
I speak at length about that triumph in the relevant chapter in this excellent and fitting tribute to the club with which I have been inextricably linked throughout my professional career, starting as a seventeen-year-old part-time footballer and now as a seventy-two-year-old ambassador. A bit of an understatement to admit it's been a fairly memorable association over the decades.
I feel truly honoured to have been involved in a title success and followed in the monumental footsteps as such Celtic legends as Willie Maley, Jimmy McGrory, Jock Stein and Billy McNeill. It's a genuine privilege to be mentioned in that exalted company.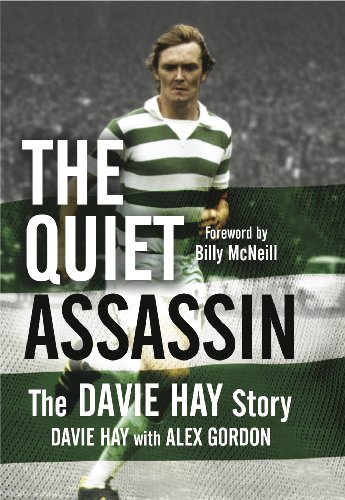 A smile is guaranteed when I look back to that extraordinary afternoon of May 3 1986 on my old stomping ground. We won that flag on merit. Okay, it was goal difference that decided the destination of the silverware, but the statistics merely emphasised we had been the best and most consistent team in Scotland that season.
We had been written off by so many and people really should realise that is not a situation Celtic, as a football club and an institution, ever acknowledged or accepted. On that wondrous day, we refused to roll over and we went onto the pitch simply to win a game of football. That's all we could do. We had to concentrate on the ninety minutes that lay ahead and let events elsewhere take care of themselves; they were outwith our control.
It's history now we beat St Mirren 5-0 and Dundee's Albert Kidd, a player I had in my squad when I was manager of Motherwell, scored two late goals to defeat Hearts 2-0 at Dens Park. Maybe the stars were aligned that afternoon. Who knows? The main thing is Celtic won the championship and, just as importantly, we triumphed in the Celtic manner.
At the time of publication, Celtic have won fifty-one championships and I am more than happy to have contributed one as a manager. I only wish I had been around a little longer to add a few more.
Alex, a former sports editor at a national newspaper, writes about the club's remarkable title successes in each season from the first triumph back in 1983.
* 'CELTIC: 50 Flags Plus One' celebrates the club's remarkable fifty-one league championships in their glorious history. To order a copy – and get a FREE book, 'Seville: The Celtic Movement' – please click HERE. 
Click Here for Comments >