PEP GUARDIOLA fears Manchester City will be forced to pay more than £50million for ex-Celt Virgil van Dijk as Liverpool believe that they are now the front runners to sign the Southampton star.
The Saints, knowing that Liverpool, Manchester City and Chelsea are all set to bid for the Dutchman, have now slapped a massive £70million price tag on the former Celt, meaning that Brendan Rodgers is set for a multi-millions pounds windfall.
The Hoops will make around £8,475,000  if the bidding reaches the £70million the Saints are now demanding for their captain.
Van Dijk is one of six players on Guardiola's wish list as he attempts to strengthen his squad for the forthcoming season.
City, who finished a disappointing third in the Premier League, are understood to have made initial enquiries about the Dutch international.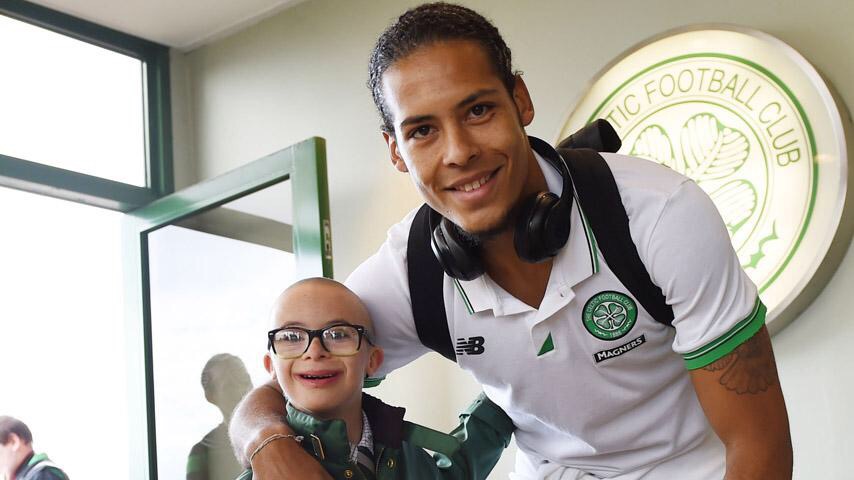 However, they know they ware likely to get competition from Chelsea and Liverpool which could drive the price beyond the £50million mark.Saints boss Claude Puel and chairman Ralph Krueger have previously insisted Van Dijk will not be allowed to leave, but are now prepared to deal if the price is right.
The classy centre-half, 25, was rewarded with a new six-year contract in May 2016 and was named captain following the departure of Jose Fonte to West Ham in January.
Liverpool believed they were close to signing Virgil and sources indicate that Anfield was the player's preferred destination. However the Reds have altered the  wages structure they initially offered Van Dijk from an incredible £180,000 per week to £120,000 per week with bonuses to account for the balance.
This has opened the door for Manchester City, with  Chelsea still to show their hand.Van Dijk, who joined Southampton from Parkhead in a £13million deal in September 2015, made 30 appearances last term before suffering a season-ending ankle injury in the 3-0 win over Leicester on January 22.
Celtic will receive 15% of the transfer fee achieved after deducting the fee Southampton paid to sign the player from the Scottish Champions.
So on a £70million fee, deduct £13.5m to give us 15% of £56.5million resulting in a windfall to Celtic of £8,475,000.
CQN's
VENI VIDI VICI
– I came, I saw, I conquered tribute t-shirts for Brendan Rodgers are selling fast. On the back we have Brendan's quote from last Saturday at the Scottish Cup Final – "I was born into Celtic," order yours now at
cqnbookstore.com
Click Here for Comments >