IAN BANKIER will retire from his post as Celtic chairman at the end of the year.
The 70-year-old club supremo joined the the board firstly as a director in the summer of 2011 and was then appointed chairman later that year.
Bankier has been at the helm during a period of prolonged success, both on and off the field, for the Parkhead outfit.
Over the next few months, he will work closely with the club on a period of smooth transition, with his successor being announced in due course.
WELCOME TO PARADISE…Ian Bankie with new manager Brendan Rodgers at Parkhead on May 23 2016.
Bankier, speaking in a club statement, said: "It has been an honour and a privilege to serve the Club I will always love, as Chairman, for more than ten years.
"Our aim was always to deliver success on and off the pitch and, above all, to give Celtic fans a club they could be proud of. During this time, I am grateful to have had the opportunity to work with so many fantastic people who have had Celtic in their hearts and worked so hard for our Club.
"I know Dermot, Michael, and the rest of the Board will continue to seek the very best for Celtic at all times and will seek to ensure that Celtic maintains its position as the biggest and best club in Scottish football, as well as progressing as a force in European football.
"I wish the Board, our fantastic manager Ange, our players and staff and, of course, all our supporters much continued success as our great Club continues to move forward."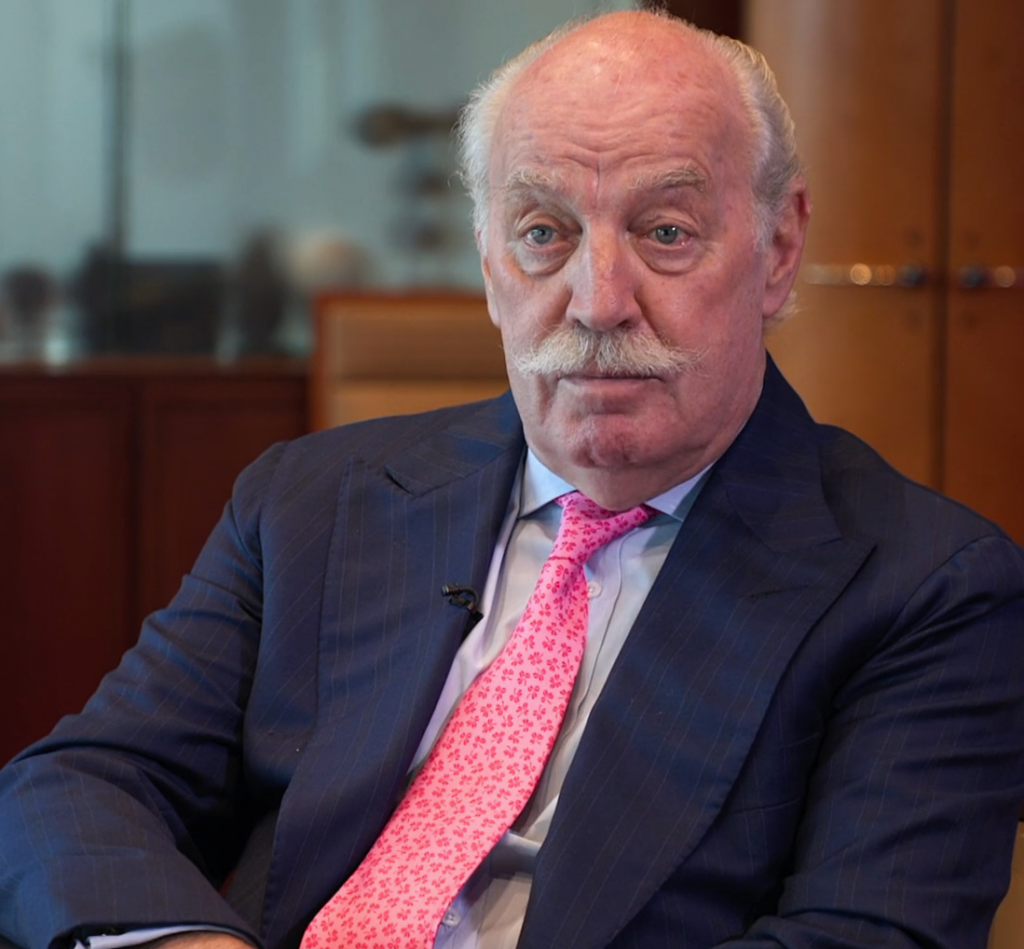 THANK YOU…Dermot Desmond expressed gratitude for Ian Bankier's service to Celtic.
Dermot Desmond, director and principal shareholder, commented: "I would like to thank Ian sincerely for his contribution to Celtic across the past decade.
"Ian has provided great counsel and stability across a sustained period of growth and success for the Club, and I wish Ian and his family well for the future.
"We will ensure that we work very closely with Ian over the next few months to deliver a smooth and effective transition prior to announcing his successor."
Chief executive Michael Nicholson added: "I would like to wish Ian the very best for the future.
"Ian has led the board with great skill and dedication during an important time in the Club's history and a period of success on and off the field
"Throughout, Ian has been a source of constant support for all members of the Board, and we are all grateful to him for that."
Unfortunately, Bankier will miss the opportunity of going out with a silverware farewell with the Premier Sports League Cup Final being moved from its usual December slot this year to accommodate the World Cup Finals in Qatar.
Instead, the Hampden spectacle will be moved to February 26 at the national stadium.
The Hoops, of course, are the holders of the trophy following their dramatic 2-1 success over Hibs six days before Christmas last year.
Click Here for Comments >