Turn the page
Let the chapter write itself
There is always room for more celebration
No need to compare past glories
All have merits in daylight
Or LED light
None diminish with age
Memories are not shipwrecks on the shore
They always sail
Scott Brown will always be 400 not out
Playing the best football of his career
Scott Sinclair will always be wonderful
And magical
Moussa Dembele will always be holding up three figures celebrating
Mikael Lustig will always have his top over his head like the Turin shroud
Tom Rogic will always score that last minute winner
Kieran Tierney will always play like a wean
Chasing a ball
Trophies number 100,101 and 102 will always be inVIncible
We will always be inVIncible
Ten men will always win the league,
And Lisbon Lions will always win the lot
The chapters all have full stops
But the book never ends.
 Written by Kevin Graham, for CQN. Kevin co-hosts the new CQN Podcast which launched last weekend. Listen below. The next edition is being recorded on Monday evening and will be out shortly afterwards. 
Listen to 'The CQN Podcast: A Celtic State of Mind' with special guest, Paul Gallagher https://t.co/GcqBRsupLY pic.twitter.com/NYtC4ETCCE

— Paul John Dykes ⭐️ (@PaulDykes) June 11, 2017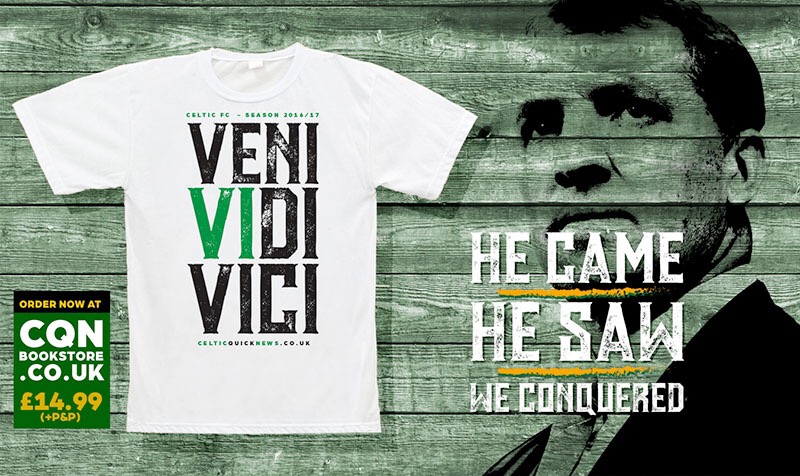 Also on CQN
MILLER'S BACKING AS HAYES JETS IN!
OUR LISBON WINNER AND THAT MAGICAL JOCK STEIN SHIRT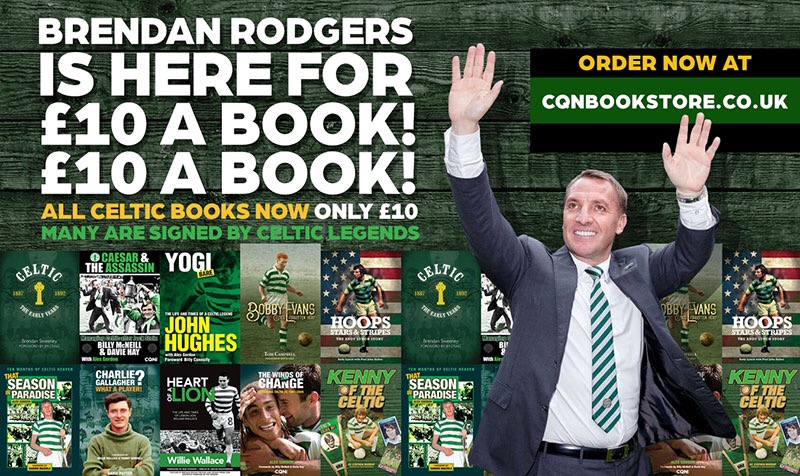 Click Here for Comments >