THIS week's very special guest is Lisa Hague, who provides Paul Brennan with a touching insight into her unique Celtic journey, in the all new and already hugely popular CQN Podcast.
In Episode 1 (proper) of The CQN Podcast: A Celtic State of Mind finds our resident hosts, Paul John Dykes and Kevin Graham, discussing some of the recent developments at Celtic Park. And sandwiched in between is a wonderfully uplifting interview with Lisa Hague.
Lisa is certainly someone with 'A Celtic State of Mind'. Since moving to Scotland with former Hoops' hero Kris Commons in 2011, she has built a strong bond with the Celtic support, and the charity work she has been involved in is certainly in keeping with the whole ethos of our club.
"I'd never even heard of Celtic Football Club," admitted Lisa when discussing Kris' move to Scotland six years ago.
"I imagined it to be like any other club. At that point it was nothing special to me. I'd heard of this thing called 'The Celtic Family'. I quickly realised what it was all about.
"Celtic sort of caught me in a net, and I went with it because I didn't know anybody."
That was all soon to change, as Lisa's charity work with Simba, the Oscar Knox Campaign, and the Lola Commons Fund meant that she was able to integrate herself with the supporters, as she explained:
"The Oscar Knox Campaign taught me everything I needed to know about this club. You can go anywhere in the world, and you have a pocket of friends ready to support you."
"I don't feel a drain (from the charity work), I feel a buzz from it. To help a family in need at a really vital time is an honour.
"The fans make the club. I wanted to be in and amongst it. I wanted to make my own Celtic memories. I didn't want to sit there and witness it from behind glass."
At the conclusion of Celtic's invincible season, Kris Commons' contract ended after six trophy-laden years at the club.
As his squad number was given to new signing, Jonny Hayes, Lisa Hague Tweeted, "Come on Celtic. You're breaking my heart," before showing her class by wishing the new number 15 all the best.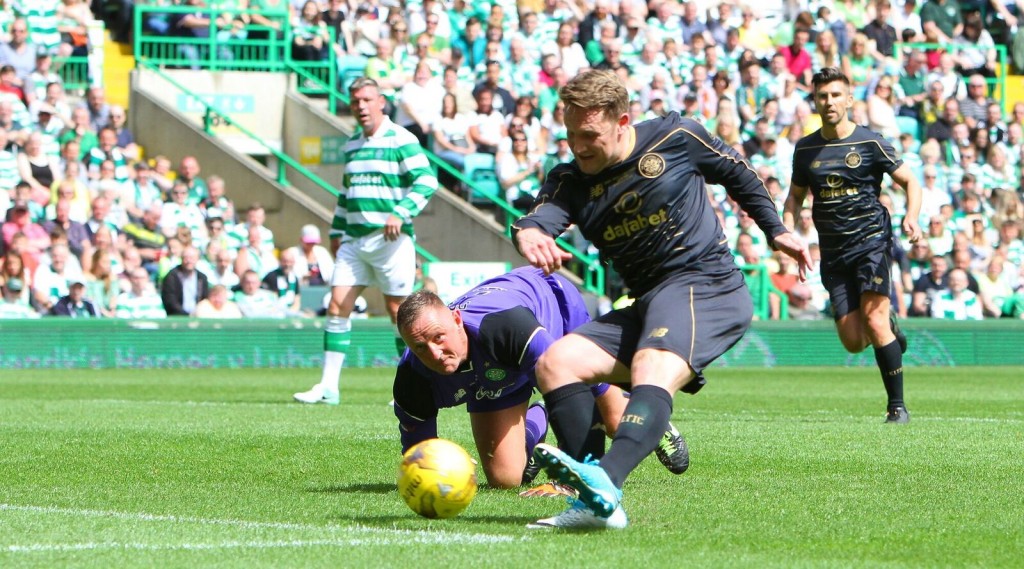 There is no doubting that, although Kris Commons has left Celtic, the club will always be in his family's hearts, "Kris is buying me a season ticket," revealed Lisa. "So I can still get involved. I want the party to keep going."
Listen to Lisa Hague's full interview on A Celtic State of Mind at the following links.
And don't forget to tune in to episode 2 this weekend when we have an exclusive interview with the President of the SFA. This has already been recorded and is very interesting indeed.
Something for Auldheid &Co. to look out for!
Some pretty impressive guests to follow on from that too for the CQN Podcast – A Celtic State of Mind which has smashed through 5000 listeners for Issue 1.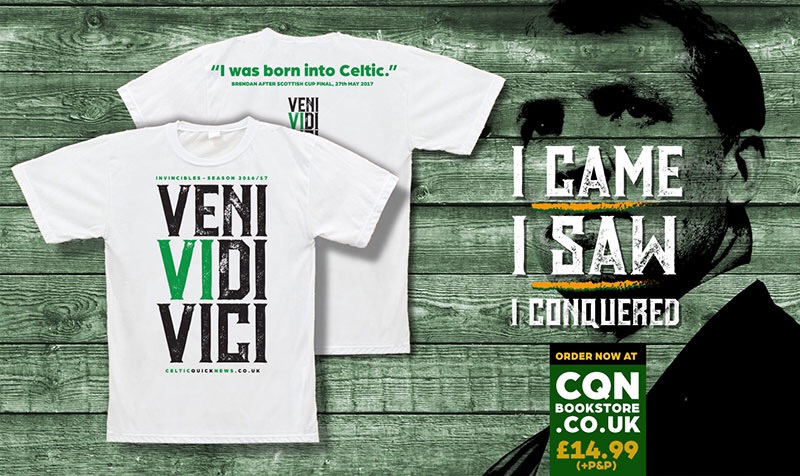 Click Here for Comments >