NEW Bhoy Marvin Compper witnessed the demise of German outfit Hoffenheim following their rapid rise to success.
And the central defender, bought for £1million from Bundesliga outfit RB Leipzig this month, insists there will be no fall from grace at Celtic.
Compper said: "I was 22-23 years old at Hoffenheim and we were a team which was functioning exceptionally.
"As long as we did that and stayed together as a team with the spirit we were very successful.
"Once we stopped thinking as a team and became more individual and orientated to different possibilities we started to go down.
"Football is always like that and there are many other examples of it.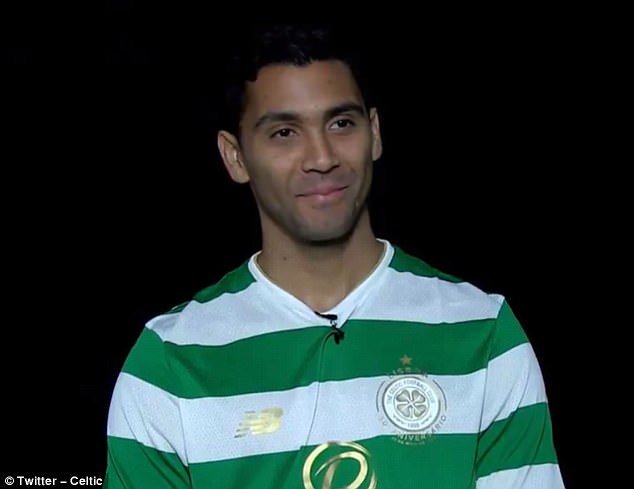 "That was the problem after
 our good start. You see some of
 the careers players had after
 Hoffenheim and it shows the quality was there, but individual quality needs brought together.
"Success can change people. It's about the mental strength you have when you are winning to keep
 going and keep being successful and pushing to be better. You always need to bring that.
"It's always a complete picture you have to look at. It's simple to say they are buying big cars or thinking about other things.
"You can do that if you are still bringing it on the pitch or at training in every game. Then it doesn't matter.
"At Fiorentina in Italy, for example, I learned and saw that some players were a little bit lazy in training and not giving 100 per cent, but then in a game they brought it.
"So there are different possibilities. Players find their own way.
"But at the end of the day you are judged by your performances in games and you have to be at 100 per cent no matter how.
"The manager has been here
 for one-and-a-half years and he has done fantastic pushing the team all of the time.
"We have to keep on pushing and that is the biggest strength of the big teams, to do it every week.
"That is what you have to do as a big team."
NEW CQN PODCAST OUT NOW FEATURING TOMMY SHERIDAN
A Celtic State of Mind presents its 30th instalment of insightful discussion around the culture of Celtic Football Club, the city of Glasgow, and fans of the reigning treble-winning Scottish champions.
Kevin Graham is joined by Scotty Alcroft to interview Scottish pro-independence politician, Tommy Sheridan, at The Penalty Spot in Glasgow.
The interview took place as part of A Celtic State of Mind's first live event – Five-a-sides at The Penalty Spot – and, as such, there is some background noise (including mobile interference – apologies) from the audience.
The other voice you may hear throughout this episode is that of former Celtic striker, Frank McGarvey, who is a friend of Tommy's, and who was also interviewed separately that day for a future show.
You are sure to enjoy Tommy's eclectic input, as he discusses everything from Catalan independence to Coolio, with a constant undercurrent of that thing called Celtic.
Connect with A Celtic State of Mind @PaulDykes, @anorthernprose and @CQNMagazine and subscribe to the podcast via iTunes or through your podcast player.
Click Here for Comments >