"It is truly incredible. I can't believe I was nearly crying," Jessica Ennis-Hill said.
"To come back here and collect this medal is so special.
"To have my family here, my son, and my next one here on the podium, it's special."
Now retired and eight months pregnant, it was certainly an unusual sight to see her back on the podium at a major Athletics Championship collecting a gold medal. The 31 year old British star was collecting her gold medal from the World Championships back in 2011 which she was conned out of at the time by Russian drug cheat Tatyana Chernova.
No-one said that the Russian cheat had suffered enough.
No-one said that the Russian cheat had won the gold medal on the track and in the field.
No-one said athletics should put the cheating behind it and move on.
No-one said that there was no appetite to punish the Russian cheat.
No-one asked Neil Doncaster what he thought.
This was Jessica Ennis-Hill's third world heptathlon title and she had to wait six years to get her medal.
Six years for justice.
She was upgraded from silver when Chernova was found guilty of blood doping.
The result was finally rubber-stamped last month when the Russian's appeal against her ban was dismissed by the Court of Arbitration for Sport.
The Court of Arbitration for Sport did it's job.
Cheating, in any sport cannot be allowed to stand.
You listening Mr Regan, Mr Doncaster, Mr Topping…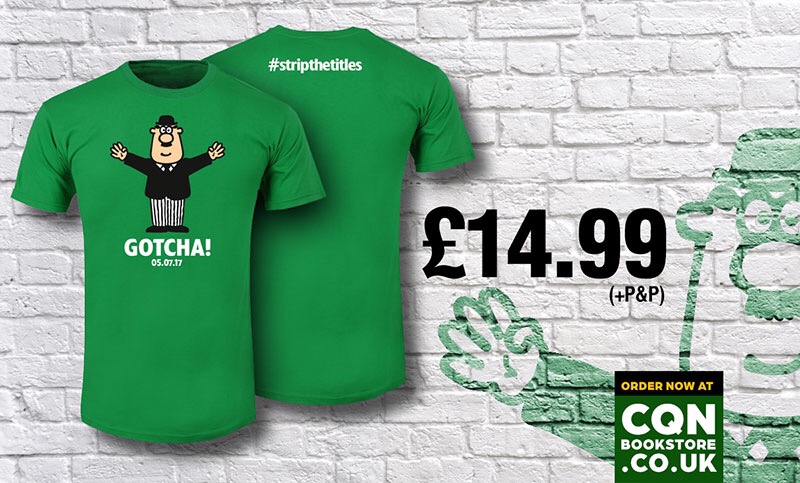 Listen to the new CQN Podcast below…

Click Here for Comments >