We'd heard all about Kris Commons when he arrived from Derby County in January 2011, his was a was a name which had floated around the 'One to watch' lists for a while, but we didn't know what we were in for.
In scoring 11 goals in our 14 remaining league games he put up a one man title challenge.  That was the last league Celtic lost, so it remains an open wound, but without Kris' it would now have been contested.
The music stopped the following season as Kris went until April before opening his account – a fabulous chip as we waved Rangers a goodbye and good-riddance at Celtic Park, but he was back on track the following year.
That season Kris played all 8 games in our Champions League run to the last 16, scored 11 in the league and created a further 12.  There was always a feeling that Scottish clubs had to sacrifice players with flair when playing tier-one opponents, but Kris got his start in the historic game against Barcelona and gave his team-mates a valuable out-ball.
Probably the most important goal he scored in his life was the opener against Shakhter Karagandy in the 2013 Champions League play-off round.  Shakhter were 2-0 up from the first leg and 45 minutes had passed without the breakthrough when Kris collected the ball.  His shot in first-half added time from fully 30 yards swerved away from the keeper into the corner of the net.
The Ronny Delia years will be remembered, among other things, for the manager's apparent reluctance to use a traditional no. 10, but results determined that Kris was called on.  He scored in four of the five Europa League group stage games he played in last season (we only scored five in total in those games).  A player who appeared to be written-off was clearly indispensable.
The Brendan Rodgers era started with Kris long-term injured, having turned 33, and in the last year of his contract.  Now fit, opportunities to break into a team which looks like breaking records are slight, so joining Neil Lennon at Hibs is an obvious move.  It should work out for both of them.
It's an emergency loan deal to Hibs, so Kris remains a Celtic player for now, but there's a good chance the he'll move permanently when the window opens next month.
Best wishes, Kris, without doubt one of the most influential Celtic players of the decade.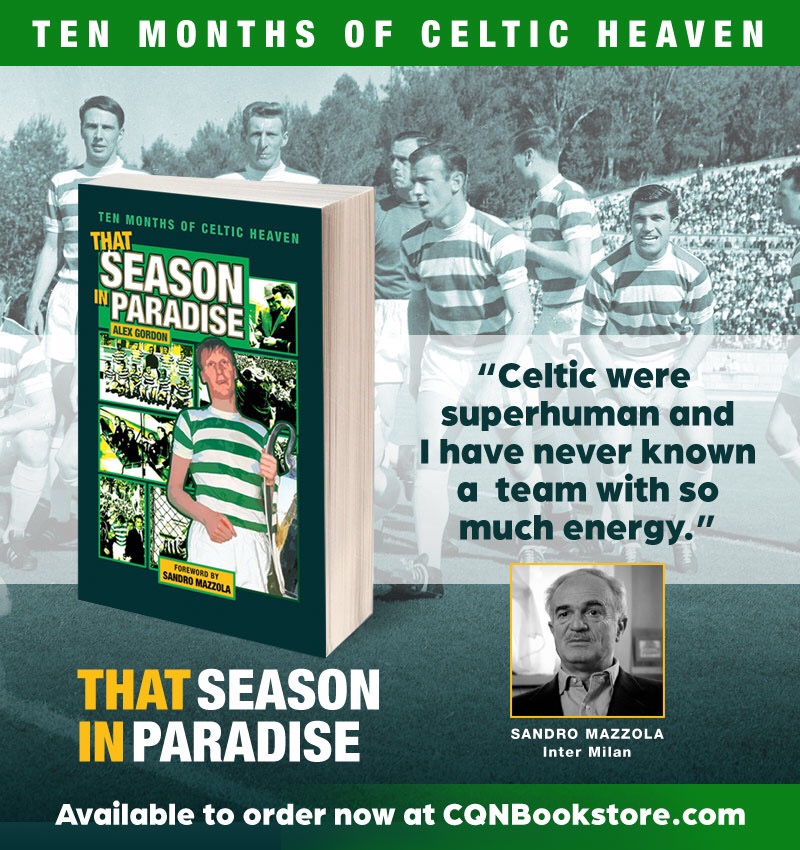 Click Here for Comments >