CQN has opened up a direct route for supporters to ask questions of the Celtic board and senior staff at the club thanks to an initiative created by two CQN'ers Hot Smoked and vfr800a8.
Paul wrote about this last week and you can catch up HERE.
A quick summary is as follows:
Hot Smoked and vfr800a8 contacted John Paul Taylor, the Celtic Supporters Liaison Officer and after discussion he has agreed to host a weekly/fortnightly Q & A session at a set time on CQN.  He is also willing to do a Blog Q&A session on a regular basis if required; the frequency of the "regular basis" is yet to be defined so we will approach this flexibly.
If there are urgent issues that arise then we can approach John Paul to see if there is a possibility of a response prior to the scheduled meetings, though it is expected that this will only take place in exceptional circumstances.
Initially, to ensure that all areas of any given topic are covered,  Hot Smoked and vfr800a8 decided to tackle different sets of questions on separate weeks as follows:
Week 1 – Res 12 and "same club" issues
Week 2 – The stadium, fan experience and safety at other stadiums
Week 3 – Ticket allocation issues
Week 4 – Offensive Behaviour at Football Act
The questions and issues will be collated centrally on CQN and grouped to reflect the various views on the Blog.  We feel that this approach is unique to CQN and don't think any other fan site has this opportunity so we must use it wisely.
The first set of questions were collected last week and sent to John Paul, who has taken them to senior management at the club. Below is an exclave summary of what happened relating to CQN'er questions on the first issues of concern surrounding Res 12 and the "same club" myth.
Questions to John Paul Taylor – Meeting at Celtic Park 18 November 2016
There were a significant number of questions submitted around the UEFA Licence that was granted to Rangers (IL) in 2011 and the "Same Club" issue.  These were categorised into the following sets questions:
2011 UEFA Licence
Does the Celtic Board believe that Rangers should have been granted a UEFA Licence in 2011?
Was Peter Lawwell deliberately duped by Stewart Reagan over the granting of a UEFA Licence to Rangers (In Liquidation) in 2011 as it now transpires that Mr Regan in writing to the Celtic CEO providing him with the wrong date regarding the grant of the licence.
Celtic FC and other clubs were cheated by the "no sporting advantage" LNS verdict. Will Celtic take this to UEFA and challenge SFA/LNS Verdict?
Same Club
Will Celtic, as a member club, object to the SPFL official website listing a current member club, calling itself Rangers, as being founded in 1872, and having won over 100 honours, including 54 top tier titles, thus backing claims from said club that it is Scotland's most successful, despite it being just over four years old?  If not, why not?
Does the Celtic Board believe the club presently playing out of Ibrox is a four-year-old club?
Why don't Celtic make a public statement and clarify their stance on the "same club issue"?
The questions were submitted to John Paul Taylor in advance of the meeting to allow him to speak to the CEO and senior members of the PLC Board regarding the questions.  JPT spoke to the CEO, Peter Lawwell and the Company Secretary, Michael Nicholson.
John Paul started the meeting by stating that the Club were fully supportive of the initiative and that both Peter Lawwell and Michael Nicholson were committed to making the meetings work.
The initial feedback was that the questions presented were entirely relevant and pertinent.  Reading between the lines, we don't think anyone was surprised by the content of the questions.  However, it was felt that, at this time, because of events of the last few weeks and the commitment made by the PLC Board to meet with the Resolution 12 representatives that it was not possible to answer the questions in as much detail or as candidly as we would like.
The direct feedback was that Celtic are fully aware of the issues presented around Resolution 12 and are actively working on these; they will meet, as promised, with the Resolution 12 requisitioners and will absolutely deal with them in a manner that is best for Celtic Football Club.  The Club will be absolutely sure of the facts and the implications of action before they will finally comment on the issues.
As far as Rangers (IL) and the new club, The Rangers, Celtic reiterated that they have an absolute "stand-alone" policy and have previously stated this in writing.  JPT will supply us with a copy of that statement.  Celtic also commented on the liquidated club in 2012 and JPT will also provide details of that.  (These statements will be put up on CQN when we receive them.)
Celtic do not use the term "Old Firm" and they do not buy into the "Old Firm" brand; nor do they promote it.
It was reiterated that the lack of detailed answers were nothing more than the Club wanting to ensure that the content and timing of the responses to these issues were made to the appropriate people at the appropriate time.  This is to ensure that issues are effectively dealt with to provide the best outcome possible for the Club.
We let John Paul know that the Week 2 topic at the next meeting on Friday 25th November 2016will be The stadium, fan experience and safety at other stadiums".  So start getting your questions in to competition@celticquicknews.co.uk
We then raised as a separate issue the fact that Geo, who takes photographs for both CQN and the Green Brigade, has been denied admission to Celtic Park as an accredited photographer.  JPT stated that he was at a loss to explain this and didn't know why it was the case.  He has agreed to speak to the PR and Press departments immediately and get back to us.  He is fully supportive of taking the necessary steps on our behalf to resolve this problem.
Executive summary written by Hot Smoked and vfr800a8.
Many thanks to Hot Smoked and vfr800a8 for their excellent work in this initiative on behalf of CQN.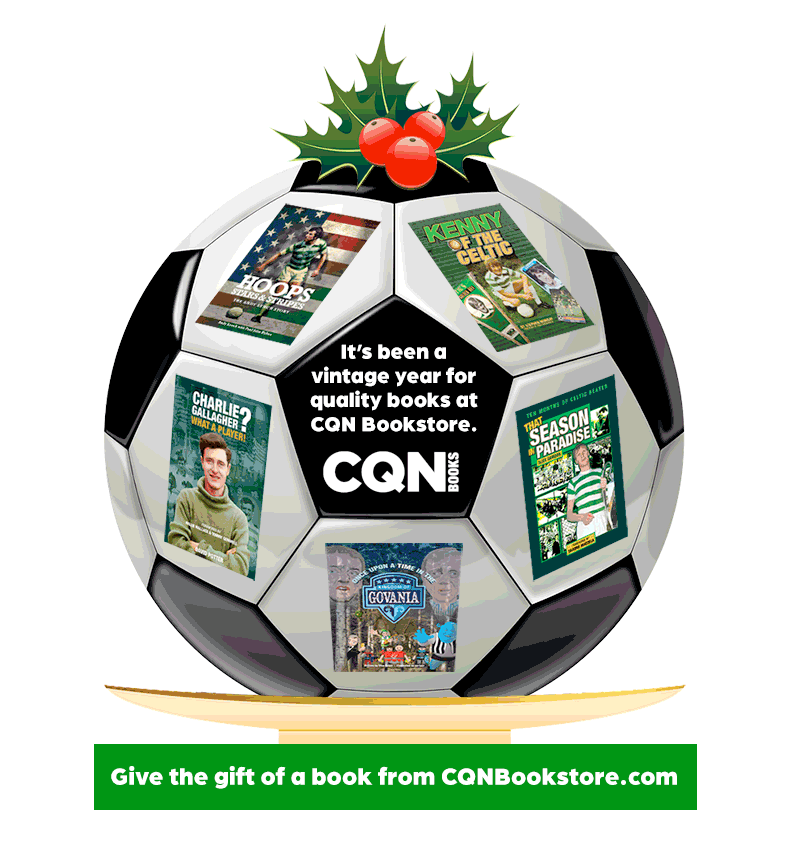 Click Here for Comments >