I learned that it's important to choose the issues you have control over with your kids, and those you allow them to control. Let them take decisions that don't really matter, as long as you decide the crucial stuff. Footwear was an early one for me. When the boys were younger, I realised how important it was for them to wear the shoes they wanted to wear, not the ones I thought right.
As long as they fitted correctly, it didn't really matter which shoes they wore, so I let them have control over this issue. Instead of objecting to shoe choices, I supported them. They grew up learning how to make decisions on stuff like footwear, and kids are no different from the rest of us, they like making decisions on things that affect them. While I made them eat vegetables and rationed sweets.
If I turned to them now and said, "You'll not get the wear out of them", "They look ridiculous", or "No, I don't like the colour", it would be so far removed from what they expect is their right to decide, they would think I was joking. But they still don't bat an eye when I tell them what's good for them and what's not, because they know I only impose rules that matter.
We have other guidelines at work. We don't wear jeans. Well not often. Because we're all adults, sometimes people pitch up wearing them. I've never once asked why. Maybe it's a laundry situation. Occasionally, I know they are going to do a stressful task in front of a PC for 8 hours, so assume they just want to wear what feels comfortable.
Sometimes I reckon it's because people need a bit of scope to do their own thing, and as it doesn't really matter, I worry about things which do matter.
There's another feature of management I've seen in business. Every manager needs to make decisions. It's part of what we expect of ourselves when we are appointed. No one has ever sat down with a manager to carry out a review and been told, "We're doing just fine, nothing's going to change".
If the manager has scope to make significant improvements, the changes will be ambitious. From others, you will get plans for a new Tidy Desk Policy.
Newco manager, Pedro Caixinha, has informed his players they cannot wear green boots, as that is the colour of Celtic. Set aside the fact that this is a contrived attempt to create faux rivalry – it simply won't. This is a serious contravention of the rules of leadership.
Setting rules about stuff which no one should care about, is self-demeaning. It costs the rule-maker credibility, and credibility is everything in leadership. Especially in a football dressing room.
This guy will be lucky to see the September Weekend.
NEW CQN PODCAST WITH SFA PRESIDENT ALAN RAE OUT NOW!
Episode 2 of 'A Celtic State of Mind' finds Paul John Dykes and Kevin Graham discussing a variety of topical subjects concerning Celtic Football Club, including:
* Callum McGregor: The Youth of Today;
* Death of the Cult Hero;
* Norwegian Wood – Ronnie Deila's Exit Interview;
* Farewell to The Stone Roses;
* Hillsborough: The Truth.
Paul John Dykes also chats to SFA President, Alan McRae, to challenge him over recent comments made about Celtic's domination of Scottish football.
Connect with A Celtic State of Mind @PaulDykes and @CQNMagazine or just listen using the link below…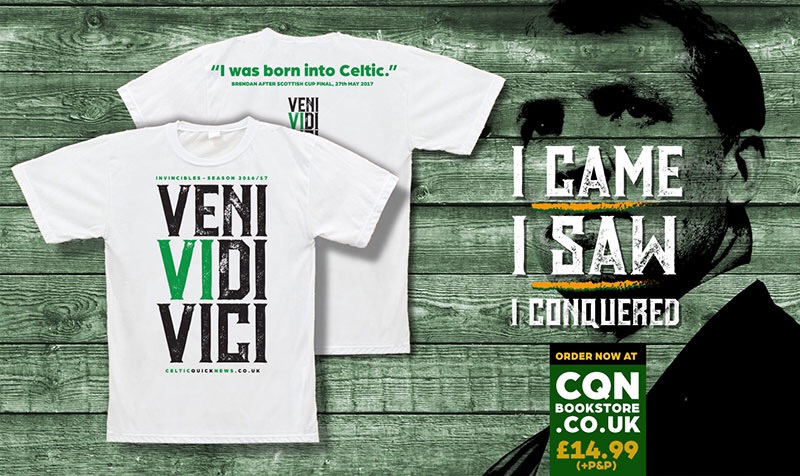 Click Here for Comments >