KENNY DALGLISH has backed under-fire Celtic boss Ronny Deila as his critics keep up the pressure.
The Norwegian has been the target for some fans after the back-to-back defeats from Ross County and Aberdeen and the hardly-inspiring 2-0 Scottish Cup win over East Kilbride.
However, Hoops legend Dalglish believes Deila should KEEP his job if he makes the Parkhead side champions again.
He said: "I know Celtic lost to Ross County and then to Aberdeen, but they're sitting top of the league, so they haven't done too badly, have they?
"If he's sitting at the top of the league, then everyone else must be sitting with a rope around their neck.
"At the end of the day, his priority is to win the league, although he obviously wouldn't want to lose to Ross County in the League Cup.
"Every time I come up, he seems to be getting the sack.
"There will be some Celtic fans not happy, but there is not a manager working anywhere – apart from Barcelona, maybe – where 100 per cent of the fans are happy.
"If the club thinks it's right then they are ones that will make the decision. Obviously, they will take everything into consideration – results, expectations and supporters' feelings.
"And, remember, directors are fans, too.
"I don't know if winning the title is enough for Ronny Deila, but if you are winning a title you are quite happy. Whether it keeps you your job or not I don't know.
"There are other places where it doesn't. Pep Guardiola went to Bayern Munich and the guy before him won three trophies and one was the Champions League.
"Look at the Ross County game. They had a guy sent off after 13 minutes and, later on, missed a penalty and got beat 3-1. So, you can analyse the reasons why they lost that game.
"You know there is always expectation, but if the Celtic board think he has done a good job, then he won't get the sack, will he?
"Their goal difference is impressive. They have been scoring plenty and they don't lose too many, either.
"There is a style associated with Celtic, but you are not always going to play like the Lisbon Lions. They were exceptional."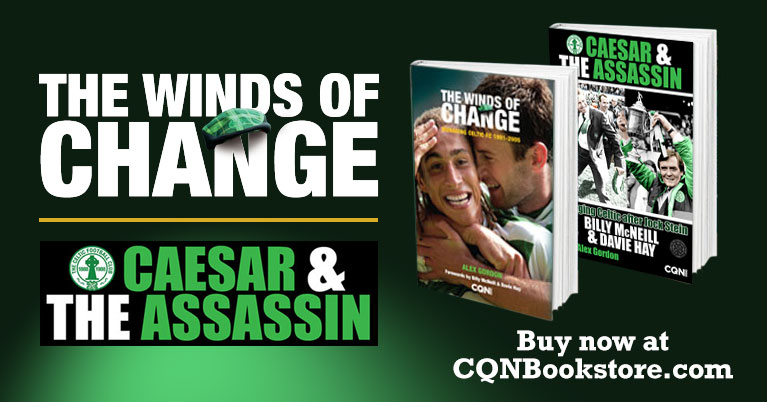 Click Here for Comments >