Self-flagellation:
SPFL: "Rather than attempt to communicate through the media, it is far more appropriate that any substantive issues are presented to the SPFL board for careful and detailed consideration, based on a sound legal analysis of the facts."
Translated: Whip.
SPFL: "To date, there has been no such representations to the SPFL board and it notes Mr King's statement of 30 May.
Translated: Whip.
SPFL: "In its statement of 29 May, Rangers FC claimed "a business relationship", existed between the SPFL chairman and minority shareholders in a SPFL club, despite no evidence of such a relationship being presented. There is no mention of the previously claimed "business relationship" in the 30 May statement.
Translated: Whip.
SPFL: "In the 30 May statement the central allegation has now become that "there was non-disclosure of the conflict that immediately arose when the SPFL chairman accepted" his appointment as a non-executive director of International News & Media PLC ("IN&M plc"). As with the 29 May statement, no detail was provided to support this allegation.
SPFL: "Within the space of about 24 hours two different and very public allegations have been made against the SPFL chairman without, in either case, an approach first being made to the SPFL with concerns or seeking clarification."
Translated: Whip.
To you or me this would be embarrassing.  The SPFL know the rules.  In fact, they wrote the rules, so if you are going to go off like a paranoid loon, know your territory, get it right, be consistent, remember what you wrote yesterday before launching into another issue today.
The days when the likes of Jim Farry (or the many who followed him) ran Scottish football are over.  There are professionals in place now.  Murdoch MacLennan has been a senior executive of large companies for decades.  He was a member of the Commission on Scottish Devolution, is an Honorary Professor at the Glasgow University Business School.
Unlike Dave King, he has no criminal convictions.
I would also like to point out some of the reporting on this:
"Record Sport broke the story Doncaster would be standing by MacLennan, despite news emerging of the 69-year-old's links with Desmond and fellow shareholder Denis O'Brien."
Ask yourself this: on what basis could the SPFL act against Murdoch MacLennan?  It would be more accurate to say "Neil Doncaster and others on the SPFL board have no choice but to stand by MacLennan as no evidence of wrong-doing whatsoever has been presented."
And, no evidence of links with Dermot Desmond or Denis O'Brien have been provided.  There are no such links, only innuendo.   King may as well have said, "They go to the same synagogue" [they don't, of course].
Stay classy, Dave.  I'm sure outbursts like this are a sign that your troubles are all under control, but stop this self-flagellation nonsense.
Brogan Rogan is going to Malawi this month to support the Celtic FC Foundation's work with Mary's Meals.  You can read a bit about what he is doing here, and support the project.
You can also contribute by buying one of these polos or Tshirts, all proceeds go to the Foundation Malawi Appeal: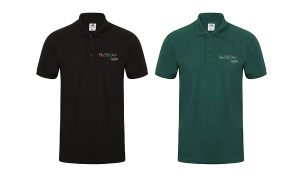 Polos are £19:67 and T shirts are £12.99 or £30 for one of each. Postage is £2.80.  Email Jim at jjoe88@hotmail.co.uk to buy (update: only the green T is still available).
Click Here for Comments >