THERE will be a silent tribute in memory of Jim McLean this afternoon before Celtic play Dundee United at Parkhead.
The former Tannadice manager, who spent almost 22 years as boss at the Tayside outfit and guided them to their only league championship success in 1983, passed away at the weekend at the age of 83.
Davie Hay was a dug-out rival of McLean during his four years in charge at the Hoops and the pair crossed swords several times in their memorable jousts. Notably, the young Celtic gaffer overcame his more experienced opponent when the Parkhead men came from a goal down to win the 1985 Scottish Cup Final with second-half strikes from Davie Provan and Frank McGarvey.
The Hoops legend, though, recalled the debt Celtic owed to the United great in playing an unwitting part in helping the club sign Mo Johnston back in October 1984. Hay knew his team required firepower and he was on the look-out for a proven goalscorer. One of McLean's players came onto the Parkhead gaffer's radar.
Hay told the story in his acclaimed autobiography, 'The Quiet Assassin', co-authored by Alex Gordon, whose latest Celtic book, '50 Flags Plus One' has just been published. Here is how the former player, manager and chief scout and current club ambassador told it in his memoirs which were published in 2009.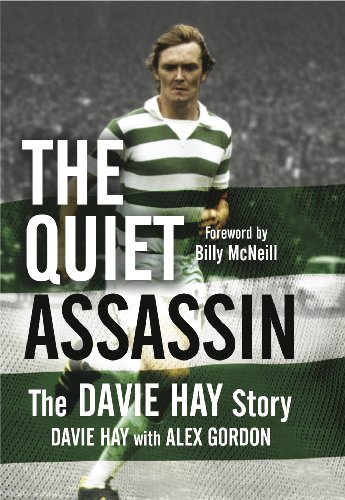 I LIKED Mo and I always reckoned he was more of a rascal than a rogue. He trained hard and you could never ask for anything more from him during a match. Celtic got him for £400,000 after he had scored twenty-three goals in a season-and-a-half at Watford. He also helped them to the 1984 FA Cup Final where they lost 2-0 to Everton, another club he would sign for on his soccer travels.
Actually, Jim McLean, Dundee United's manager at the time, is due a large thanks in helping Celtic land Johnston.
I didn't think we could afford Mo and I was looking around elsewhere for someone who may be more in our price range. Davie Dodds, an experienced striker at the Tannadice club, was discussed, but McLean was looking for far too much and I went shopping elsewhere.
I had missed out on Johnston in 1983 when I signed the more experienced Jim Melrose and once again Mo appeared on my radar. I knew he was Celtic crazy and I also realised he would do a great job for us. After a few meetings with the board, I was given the go-ahead to try to get the deal sealed. I travelled to London with Jack McGinn, who was vice-chairman at the time.
The agreed fee was a club record and, as manager, I did the negotiating on the player's personal terms. Changed days! We were in Langan's Brasserie, the top eatery in London back then, and Jack and I sat down with Johnston, his agent Frank Boyd and a lawyer from Watford. Of course, there was a bit of toing and froing as there can be with transfer deals, but I had the distinct feeling there would be no hitches.
I told the agent, 'That's our final offer. Take it or leave it.' Thankfully, Boyd was satisfied with what was on the table and the deal was done.
Mo contributed massively to Celtic winning the championship the following season. He was fearless, liked to get in about it, rummel up rearguards and try to unsettle defenders. He had extraordinary positional sense and he also possessed lightning reflexes. If a goalkeeper fumbled anything when Mo was around, the ball invariably ended in the back of the net.
THE TANNADICE TITAN…Jim McLean is chaired by his Dundee United players after the club's historic championship win in 1983.
He rattled in fifty-five goals in three years and formed a lethal partnership with Brian McClair. They were the perfect foil for each other.
I would rate Mo Johnston as my best-ever signing. Yes, I know that might rankle with some of the Celtic support who were far from happy that he decided to move to Rangers in July 1989, especially when he had already been paraded as a Celtic 'signing' a few weeks beforehand.
Mo had changed his agent from Frank Boyd to Bill McMurdo and it is now clear that the transfer from French side Nantes to Parkhead had never been rubberstamped. That information somehow found its way across Glasgow to Rangers.
That was most unfortunate on someone's behalf at Celtic although I must say I don't believe any of the blame could be put at Billy McNeill's door.
I had done the deal to sign Mo in 1984, but club directors and accountants were taking more and more to do with the financial side of things five years later.
* DON'T miss the unbeatable match report on Celtic v Dundee United this afternoon – only in your champion CQN.
Click Here for Comments >