DEPARTING Ronny Deila, with three games to go before he makes his final exit, has urged the Celtic board to resist a "quick-fix" managerial replacement.
The Norwegian will sign off as Hoops boss after securing the club's fifth successive title with a 3-1 win over Hearts on Saturday.
He will leave after two years in charge following the last league game of the season against Motherwell at Celtic Park a week on Sunday.
The champions have now begun the search for a replacement and many names have emerged, including former boss Neil Lennon, ex-Manchester United, Everton and Real Sociedad gaffer Davie Moyes, Brendan Rodgers, sacked at Liverpool during the season, former skipper Paul Lambert, who is leaving Blackburn Rovers on Sunday, and Republic of Ireland No.2 Roy Keane.
There has been a call among the support for a big-name manager to prioritise an immediate return to the Champions League.
However, Deila said: "If they do that, then I think they will not win trophies. You need to develop, you need to be ahead of things all the time.
"Neil Lennon developed something – and now I have. You can't just think purely of the result, as important as that is. The manager must always also look at the performances and strive to improve them. Then the results will come.
"In this environment, it is very hard to do. However, you have to have a winning instinct, but you also always have to look for the small details to improve.
"If you think it's all good and that you've learned everything? Well, for me, you're finished.
"That is the hard thing from winning year after year after year. Complacency is the worst thing in football, you just have to do everything to avoid that."
Deila added: "Celtic have to continue the way we have started and develop it further. Football is changing. There could be four teams from Spain in the two European Finals.
"England has all of the money in the world and they are not even close to being good enough.
"Some people are doing things better. The team who understands that quickest are the ones who will succeed.
"It's not all about money. You have to spend wisely and be good at getting the right players in, but you need the right culture."
Don't be surprised if Celtic once again look to the continent to recruit the new manager and maybe the selected candidate will make the bookies very happy as few will have placed any bets on him getting the job.
Does anyone know anybody who had a bet on Ronny getting the gig?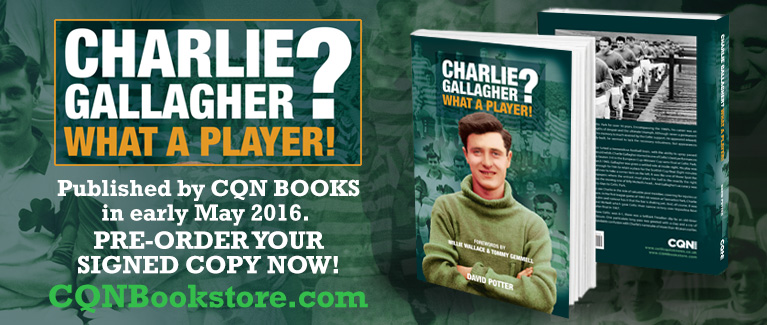 Click Here for Comments >