MOUSSA DEMBELE has warned Aberdeen he intends to make his first Cup Final a memorable one.
The French Under-21 striker, who scored the winner that dismissed Comedy Club Sevco Rangers in the Betfred League Cup semi-final, is taking nothing for granted, though.
Dembele said: "I came to Celtic to win trophies and to be in a Final is like a dream. It is my first, so I'll never forget it, for sure.
"Celtic should be winning trophies and it'd be something great, but we have yet to win it.
"I won't talk about winning until it's done so we will speak again on Sunday at 4.45pm and see what's happening."
Dembele has already netted 16 goals in a whirlwind start to his Hoops career since joining in the summer from Fulham for a £500,000 development fee.
He has also had an instant impact at international level since being called up for his nation's Under-21 side, most recently netting a double in a 3-2 win over England.
And that game also saw another 'first' for the player, as he scored from a free-kick.
Dembele revealed: "It's the first one I've taken. I've been trying them in training, but had never taken one in a game. I wasn't supposed to take it, but I said I would and I scored.
"All the people who always score free-kicks tell me that the first one is always the hardest to get. When you get the first one the others come, so, maybe, I'll score more.
"I hope to take them here, too. We have some good free-kick takers, but if the chance comes I'll take it and, hopefully, I'll score my second one.
"Everything's about practice, even the penalties. The more you practice the easier it will be in the game, so I have to keep practising and if one comes I just need to make sure I score again.
"I spend a lot of time on free-kicks, penalties, my finishing and some of my touches and try to be my best."
* Dembele was talking to this week's edition of the Celtic View which is out now. Pick it up at the Celtic stores or a selected newsagents.
Meanwhile check out
CQNBookstore.com
which has all the CQN Books published available plus the latest releases from Celtic including the Lisbon Lions book and DVD, the much sought after Official History of Celtic 4 x DVD and the Dembelition Derby DVD!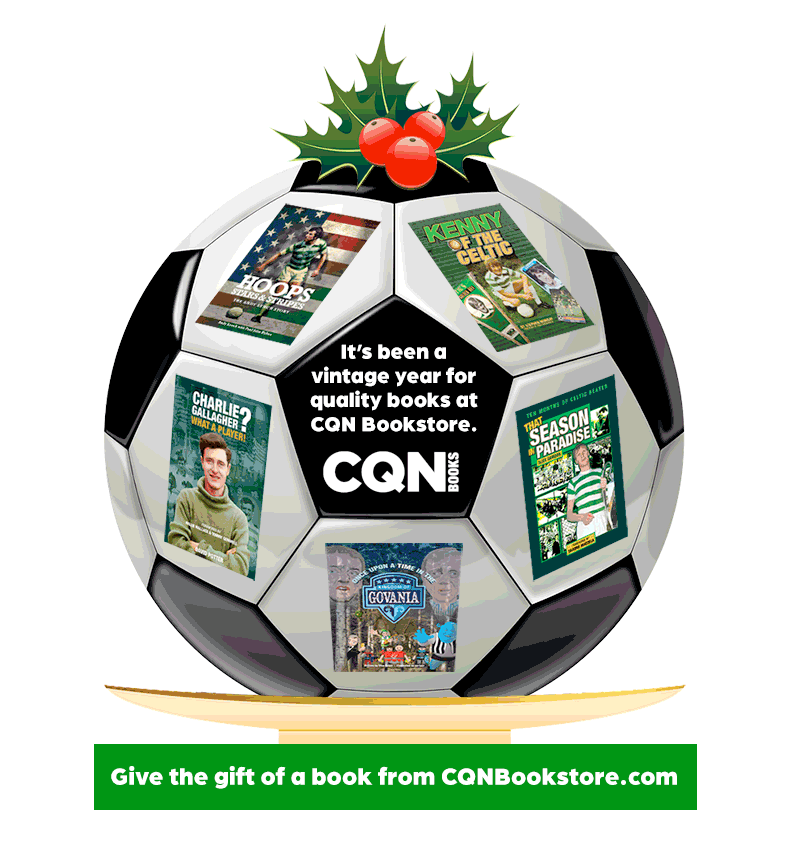 Click Here for Comments >