CELTIC were involved in one of the most controversial games in the Jock Stein era when they met Aberdeen in the Scottish Cup Final at Hampden EXACTLY 53 years ago today.
The performance of referee Bobby Davidson was branded as DISGRACEFUL by Hoops legend Davie Hay as the Parkhead men were on the receiving end of some bewildering and dodgy decisions by the Airdrie whistler.
The match official was at the centre of some strange results back then – and on this particular afternoon it cost Stein and Celtic silverware.
In another CQN EXCLUSIVE, club great Hay reveals all to his friend and author Alex Gordon who co-wrote the former Parkhead side's manager and player's best-selling autobiography, 'The Quiet Assassin', published in 2009.
Here is an edited extract from a chapter in the club ambassador's life story.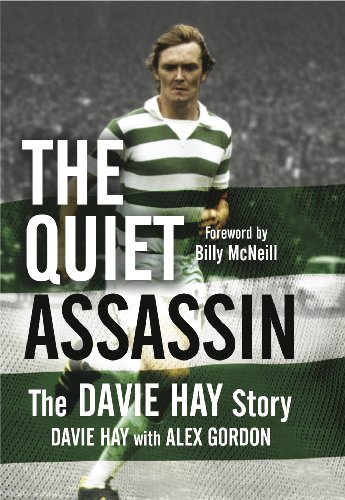 REFEREES had the ability to wreck your concentration. They could wipe out a week's hard work at a stroke with a crazy decision. And that's when people can go up like a Roman Torch.
In my playing days, Bobby Davidson, of Airdrie, was by far the worst referee to take charge of Celtic games. I am not saying he was biased, but I would need the rest of this book to catalogue the decisions he made against Celtic that can be filed under C for controversial.
He was a constant irritant and when you saw he had been designated by the SFA to take charge of one of your games your heart sank.
'What will he conjure up today? How can he upset thousands of Celtic fans?' Somehow he always seemed to find a way.
He was the match official for the Scottish Cup Final on April 11 1970 when Aberdeen were our opponents. It was only 10 days after we had beaten Leeds United 1-0 in the European Cup semi-final at Elland Road and we would meet them again four days after the Dons game.
CALM BEFORE THE STORM…referee Bobby Davidson is in the middle as Celtic captain Billy McNeill shakes hands with his Aberdeen counterpart Martin Buchan before the explosive 1970 Scottish Cup Final at Hampden.
Naturally, the players and fans were still in a state of euphoria when Davidson blew to start the contest. The ref's display at Hampden that afternoon was disgraceful.
I don't think there was ever any love lost between Jock Stein and Davidson and you have got to hope that personal feelings wouldn't come into play to settle old scores during a game of football.
Celtic were massive favourites that afternoon – I believe you could get odds of 7/1 Aberdeen – and we were confident without being complacent. Davidson first stepped into the spotlight when he awarded our opponents a penalty-kick after the ball struck Bobby Murdoch in the midriff.
The ref signalled handball and would be not be dissuaded even after Bobby went to him and showed him the mud on his jersey where the ball had hit him. Davidson was having none of it – a penalty it was. Joe Harper sent Evan Williams the wrong way with the award.
NO WAY THROUGH…Davie Hay clears from Dons dangerman Arthur Graham.
It was still early enough for us to get back into the Final. We knocked the ball around in our usual fashion, probing and looking for an opening. Bobby Lennox, as he usually did, harassed their keeper Bobby Clark when he was kicking the ball from hand.
There was no six-second rule in those days for keepers to release the ball. Some goalies used to waltz around their area for what seemed eternities, especially if you were losing, before deciding to put the ball back into play.
On this occasion, Clark flipped the ball up, but before he could kick it, Bobby, with those astonishing reflexes, flashed in a foot, nicked it from him and, as the keeper watched open-mouthed, ran round him and plonked it in the net.
It wasn't dangerous play because Bobby made his challenge from the side, so it wasn't studs up right in front of Clark. Once the ball has been released, it is up for grabs. Bobby did what he was perfectly entitled to do and won it fairly and squarely. Not according to Davidson, though.
He stifled the cheers from our support by immediately awarding the Dons a free-kick. I think he motioned that our player had kicked the ball out of the keeper's hands. That wasn't the case.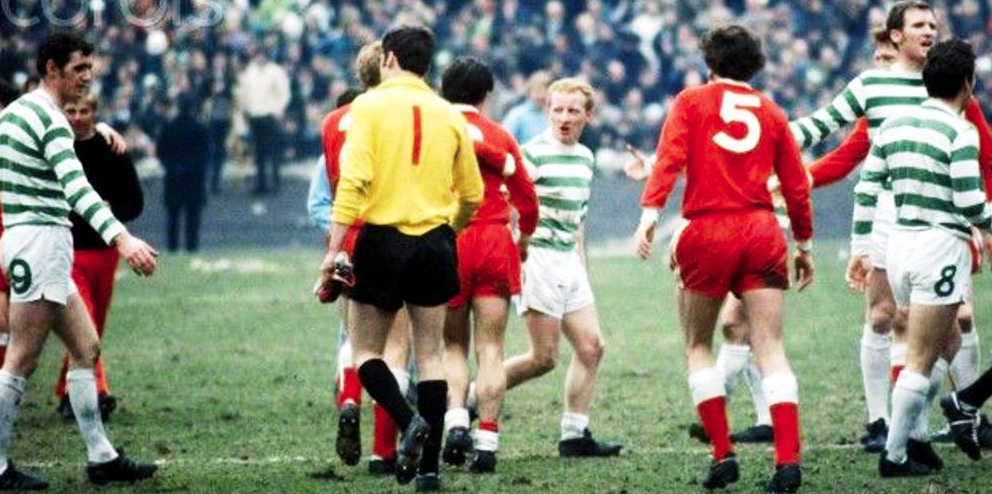 THE FINAL AGONY…George Connelly, Jimmy Johnstone, Billy McNeill and Willie Wallace can hardly believe they have lost to Aberdeen.
It's just a pity that all the slow motions replays we are treated to these days weren't available in 1970. Both of the referee's big decisions would have been seen to have been abominably wrong.
Big Jock was seething on the touchline and the players were sharing that emotion on the pitch. Derek McKay netted a second for them in a breakaway and we were beginning to get the notion this might not be our day.
Bobby Lennox pulled one back near the end and, as we piled forward in an attempt to snatch an equaliser, they sneaked up the pitch once more and McKay knocked in a third after a low cross from the right had eluded our keeper.
The outcome of the Scottish Cup had hinged on refereeing decisions and they had gone against us and had gone for our opponents. It was a difficult defeat to accept.
* TOMORROW: The referee Davie Hay wanted BANNED from Celtic games.
Click Here for Comments >