LEGENDARY Scotland defender Willie Miller has called for Celtic to be awarded the title.
And the former Aberdeen captain and manager admitted it looked as though the champions were already on their way to their ninth successive crown in any case.
Miller acknowledged it is looking increasingly likely the 2019/20 campaign will not be restarted and Scotland's ruling bosses will be forced to make decision on how the four leagues stand at the moment.
The Hoops, of course, were 13 points clear with eight games to play when football was forced into an emergency halt due to the worldwide coronavirus pandemic.
Neil Lennon's men, with only two defeats in the previous 30 league games, would have had to go into a seismic freefall, losing something like five of their remaining matches, assuming the team closest to them won all their remaining fixtures which is another unlikely prospect.
Miller, speaking in the Aberdeen Evening News, said: "If the Scottish season cannot be completed, clubs must abide by tough decisions even if that means Hearts being relegated.
"When the coronavirus outbreak started, I was all for the integrity of football and finishing the league.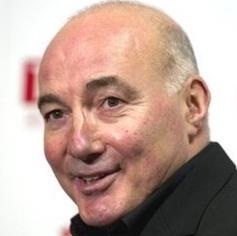 TITLE TALK…Dons icon Willie Miller.
"Yet the longer this crisis goes on, the tighter the window to finish the leagues becomes.
"If the leagues can be finished that would be the ideal scenario, but that is looking less likely if an end of June deadline is enforced by UEFA.
"Ultimately, integrity may have to be binned and pragmatism take over with hard decisions made. No-one will be happy with these decisions, but we are in tough times and tough calls need to be made.
"Then you freeze the table and it will come down to what a club has done throughout the season before the shutdown.
"Celtic look like they will have won the league title regardless.
"Unfortunately for Hearts, they have had a poor season and are bottom of the Premiership while Dundee United have run away with their league in the second tier.
"If the league has to be cut off at the point it was initially halted, clubs will have to accept that and legal action would not be the way to go."
Miller, now a media pundit, added: "The season cannot be made null and void, that should not be an option.
"You would just have to take the current league position and make those tough calls on titles and relegation.
"UEFA must be strong and give directives to all European countries soon."
Click Here for Comments >