FRANK McAVENNIE insists Celtic cannot afford to risk Colin Kazim-Richards in the Scottish Cup semi-final against Sevco at Hampden on Sunday.
The former flamboyant frontman – who ended up in court after his derby debut red card – feels the London-born Turkish international striker could prove to be a LIABILITY.
Kazim-Richards, signed on a two-and-a-half year deal from Feyenoord in January, has scored just once in 11 appearances – against East Kilbride in an earlier round of the competition.
He was booked in the 2-1 win over Motherwell at Fir Park on Saturday after kicking the ball away when his number was called.
The forward, who appeared to snub a handshake with Ronny Deila as he left the pitch, had just evaded punishment following a clash with defender Kieran Kennedy.
McAvennie said: "I don't think the boy Kazim-Richards is good enough and he could be trouble. God, he is a livewire, isn't he? He could get sent off at any time.
"You've got to be careful about that. I think he (Deila) took him off at the weekend because he could have got a red card.
"I've got a great temperament and I got sent off after 14 minutes. He could beat that record.
"We are old school and I would have wound him up to fever pitch. There will be a lot of wind-ups on Sunday, Scott Brown will be winding up some of The Rangers (Sevco) players.
"And I don't know if Kazim-Richards is the right player to play up front with Leigh Griffiths. He's not mobile, he's big and, if he gets involved in a tussle, he wants to fight."
McAvennie was sent off in a dramatic 2-2 draw at Ibrox in 1987 after a clash with keeper Chris Woods. He was later acquitted in court of "behaviour likely to cause a breach of the peace" after appearing alongside the England international No.1 plus Terry Butcher and Graham Roberts.
He recalled: "The last thing the manager (Billy McNeill) said to me before my first game was: 'Don't get involved.' So, that worked. I got involved with Chris Woods.
"It wasn't a sending-off, it was a shock to get sent off, but it was definitely a booking and that could have put me on unstable ground for the rest of the game.
"I never thought that would happen to me. I had played in some big games and been there as a supporter.
"Some of my mates bet I wouldn't last 90 minutes. I was a bit frightened about that, they obviously knew me better than I knew myself. And I never got a drink off them, but never mind.
"It's not often you get a capacity crowd with two sets of supporters singing their throats out and they can't talk after it.
"Some of these lads will not know what's hit them."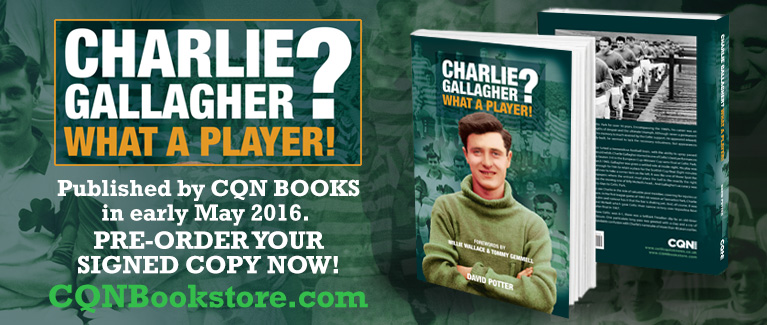 Click Here for Comments >