VIRGIL VAN DIJK has revealed he may have played his last game for Celtic.
The Dutch centre-half is unsure of his future after the 2-0 loss to Malmo dumped the Hoops out of the Champions League.
Southampton are confident of landing the 24-year-old and Van Dijk admitted: "There is a chance it could be my last appearance.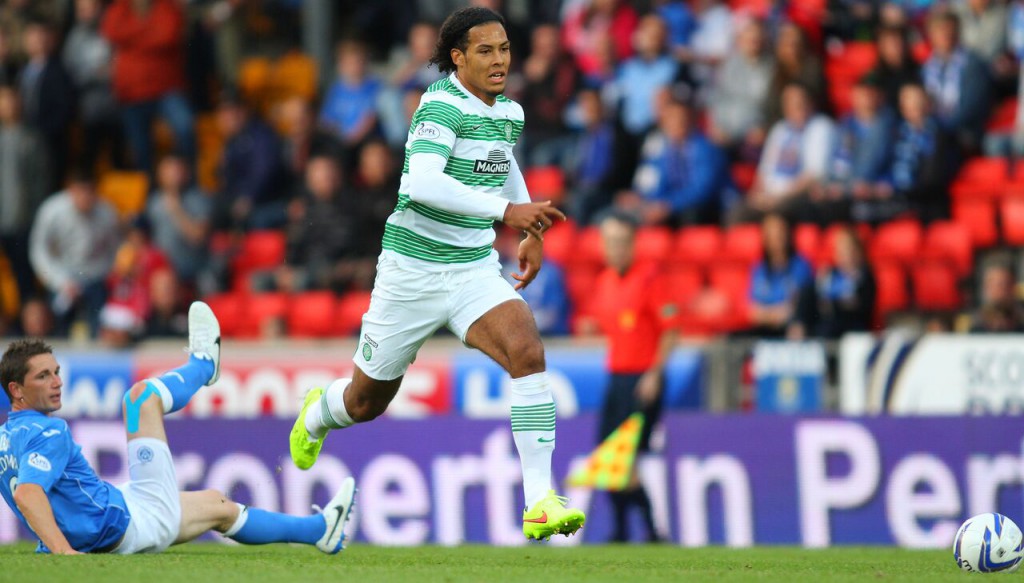 "There is interest, but right now just after the game it is so difficult to talk about it.
"If this is my last game it is the last way I would want to leave Celtic. It looked like we didn't give 100 per cent, but that's not the case.
"I was fully focused on the game and looking forward to it. I was extra motivated by the things they said to us. They were a little arrogant about us.
"I don't know if it will be my last game, I'm just very disappointed.
"I didn't speak to anyone. It was not difficult to keep my focus on 
the game. There's been a lot of speculation, but there wasn't anything going on, like some people were saying there was a deal already done."
The £12million-rated defender admitted last night's display was unacceptable and said: "We're disappointed as a team and it wasn't good enough.
"We didn't create anything so we didn't deserve anything.
"They tried to put us off, put the focus on something else. At the first goal, I was fouled, but the ref didn't give it."
He added: "Celtic has meant a lot to me and it still does. I will always cherish every memory I have at the club.
"I'm still in development and could do a lot better.
"There's always an opportunity I could go, but we will see over the next few days what will happen with my future."
Meanwhile DERK BOERRIGTER'S disastrous two-year spell at Celtic is about to come to an end.
The winger, signed by ex-boss Neil Lennon from Ajax in a £3million deal, looks to be on his way back to Holland.
Willem II are poised to swoop for the 28-year-old whose brief stint at the Hoops has been blighted by injuries and lack of form.
Boerrigter still has two years left on his contract, but knows he has no future at the SPFL champions.
He made only three appearances last season and is yet to play in the current campaign.
The club are now prepared to accept any offer for the player to get him off the pay-roll once and for all.
Boerrigter signing must go down as one of the worst ever in the club's history. A huge waste of money.
Click Here for Comments >