WILLIE MILLER accused Celtic manager of being "disrespectful" towards Aberdeen and accused the Celtic manager of talking nonsense when claiming that the Champions had defended well at Pittodrie last Celtic.
Celtic roared into a 3-0 early lead and as the wild celebrations in the away end Jonny Hayes, awarded man of the match by the Aberdeen sponsors, scored a cracking goal to somewhat burst Celtic's attacking bulble.
"Are you Rangers in disguise?" asked the Celtic support as they teased the home supporters who did make it along to the match. There were plenty of empty seats alright, although these part-time supporters will get their cup final tickets easily enough.
Hayes, a player Brendan Rodgers admires greatly, gave the Aberdeen answer. They weren't Rangers in disguise after all. And now we had a game on our hands.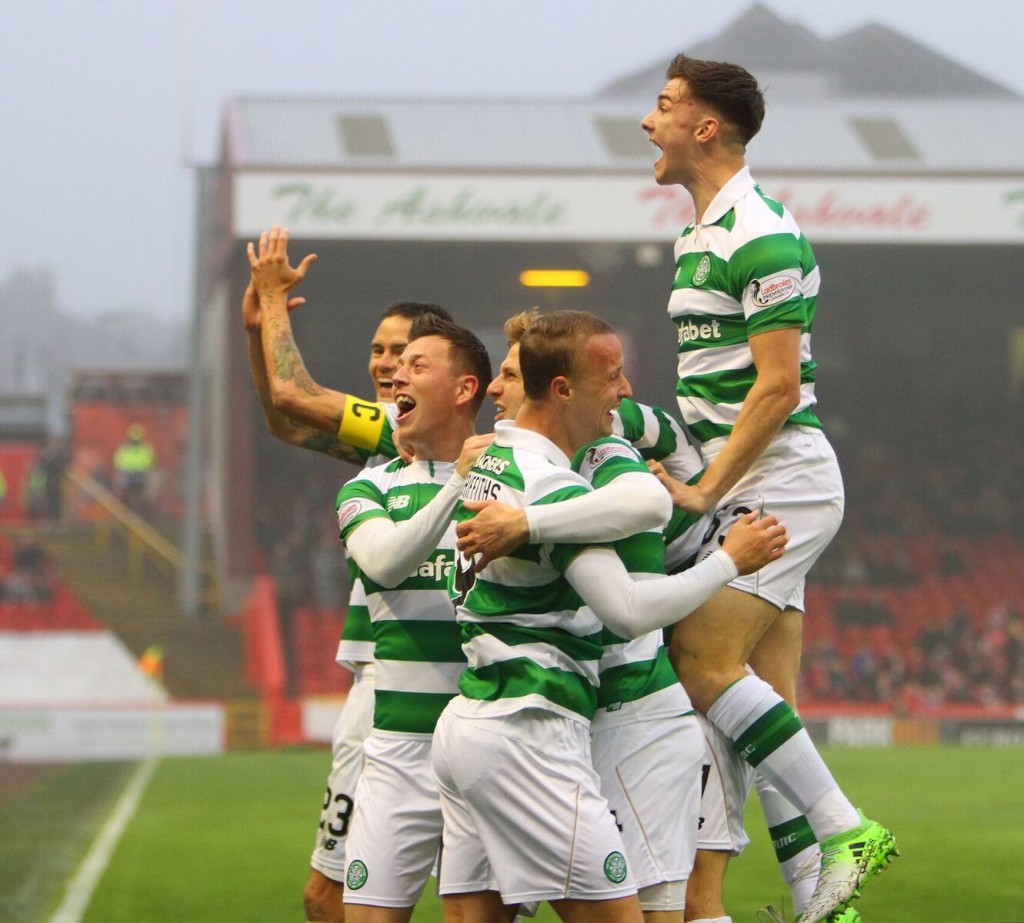 Aberdeen tried hard to get back in the game, while failing to record a shot on target in the second half.
Shay Logan was more accurate with the ball when he stuck Leigh Griffiths on the head with it and spent more time facing, abusing, and trying to incite the Celtic supporters, than he did trying to reduce the deficit.
What a horrible person that player is. His antics probably were missed by the BT cameras but any Celtic supporter who was at Pittodrie will tell you about his behaviour.
The Celtic supporters didn't respond in the way that he would have loved. It just wasn't his night.
Miller asked the BBC Sportsound presenter if he was "allowed to disagree" with Brendan Rodgers before getting stuck into the Celtic manager, who had simply talked up his own players' achievements and had yet against risen to a challenge presented to them.
Derek McInnes would be the man to talk about Aberdeen 5 for 5 defeats to Celtic.
Let's look at what Brendan said that could have so upset Willie Miller.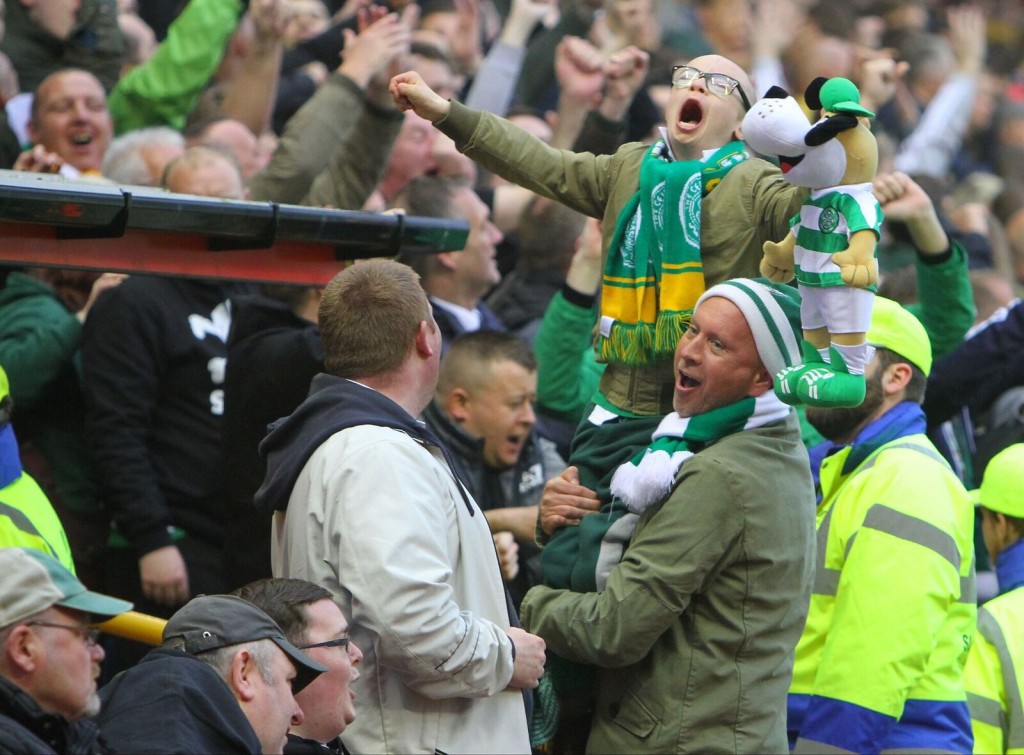 "I thought it was a brilliant win for us, Rodgers stated. "It's always a tough place to come. We made a great start in the game and scored three very good goals and looked a real threat every time we went forward and broke their defensive line. The context of the game changed a little bit when they got to 3-1.
"I'm really proud of the team tonight as we had to withstand a team who played very direct. There were no sequence of passes – it was from the keeper or the back-four. Everything was direct and long ball.
"I'm really proud that the team have shown another side of their game, in how we have dealt with a different type of playing style magnificently, and with a better final pass on the counter attack in the second half we could have scored another one or two goals. But how we withstood that pressure through long ball was magnificent. It was a really good win.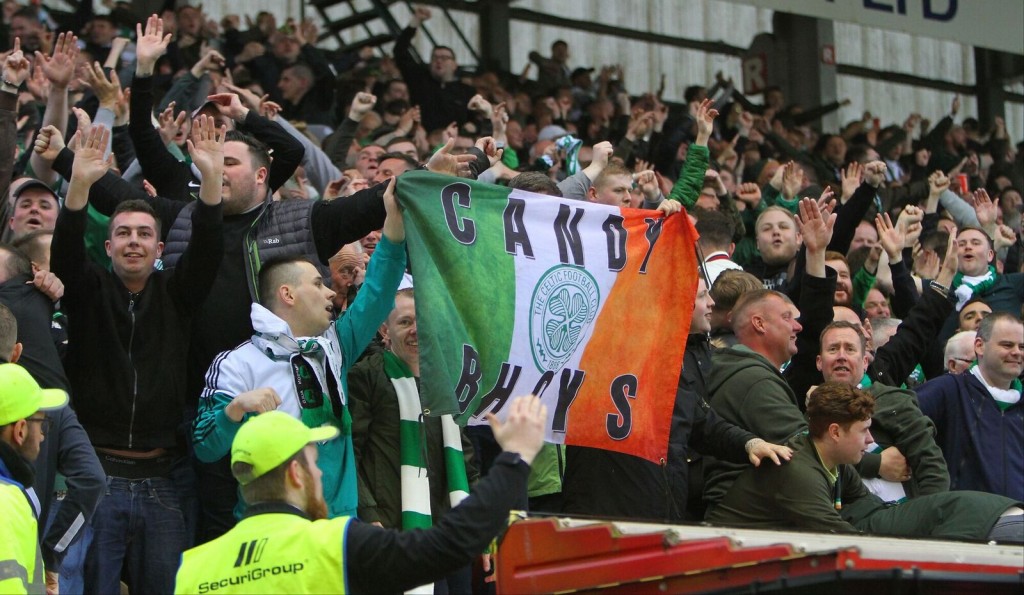 On reaching the significant 100 points mark, Brendan spoke of his pride in that but revealed he'd asked for 4 goals on the night so that the total for the season could also reach 100.
"It's an incredible achievement," the Celtic manager said. "Our target going into the game tonight was could we get 100 points and could we get 100 goals, so when the players started that way in that first 15 minutes, I thought we might get the four goals but we just fell short of that.
"One of our targets in pre-season was to get 100-plus goals, so hopefully we can achieve that in our next two games, but to get to 100 points with two games to go really shows our level, our quality and, as much as anything, the focus of the team.
"I think people are waiting for the game we go soft and lose our focus but that's not been the case. We are preparing every single day to win every single game, to train the best we can and win. The players are doing it really well."
Dry your eyes Willie Miller. We will have a look at what McInnes said about Celtic in a moment.
Logan? A nasty little piece of work, the Police showed have intervened to caution him for his behaviour. He lacks class, he has no decency. A horrible character.
Jonny Hayes? Did we mention that Brendan really likes him? We probably forgot.
ALSO ON CQN TODAY – Read our exclusive Interview with this Celtic supporter who wore this t-shirt on 25th May 1967 in Lisbon. We tracked him down in Vietnam! Read the story HERE.
Meanwhile hot off the presses…they really are riding high this season!
Click Here for Comments >