MICHAEL DUFFY admitted he enjoyed being a partypooper during the "Rangers" Championship celebrations at Ibrox.
The on-loan Celtic striker netted the opening goal for relegated Alloa in the 1-1 draw to silence the 50,000 crowd.
And the Irishman stood with his hands behind his back and refused to take part in the applause during the guard of honour as Mark Warburton's players came onto the pitch.
Duffy, who cost the Hoops £100,000 from Derry City in the January 2015 transfer window, scored in only seven minutes and said: "It was a class feeling.
"I've had a tough enough season, but I've enjoyed it and the last month has been going well for me, especially to score at Ibrox – that's just made my season."
Talking about his snub to the opposing players before the game, he replied: "There's nothing much else to it, really. I play for Celtic, so that's the only real reason I did it.
"After a while, I'm sure it will all die down, but it's funny to see everyone go mad about it.
"It's just the way it is being a Celtic player.
"There probably wouldn't have been that much of a deal made about it if Rangers (sic) had of won.
"It was their party day and they were expecting to thrash us because we're bottom of the league.
"The day didn't go the way they wanted it to go, but it just all happened to work out well for me.
"It was a class experience to play in front of such a big crowd and when I scored the whole place just fell silent.
"Actually, it felt like it was a training goal it was just weird. The crowd were so loud and then it went so quiet."
Duffy, 21, is likely to be recalled to the Celtic Development Squad in the summer.
He added: "I signed a three-year deal, so I knew it wasn't going to happen for me straight away. It's going to take time.
"I've played in nearly all the games for Alloa this year and there's only one more to go before I go back to Celtic.
"I'll just see what happens in pre-season, but, hopefully, I'll be playing at Parkhead next season.
"It's a fresh start for everyone at Celtic now which is a good thing, so I'm looking forward to getting back there for pre-season.
"Scoring against "Rangers" (sic) gets my name out there now.
"The Premiership will be a step up. I think I should be playing at that level next year for Celtic and, if not, I'll try and get a team on loan.
"But my main goal is trying to get my chance at Celtic. Hopefully, the new manager will come in, see my qualities and I can catch his eye.
"Then we'll see how it goes."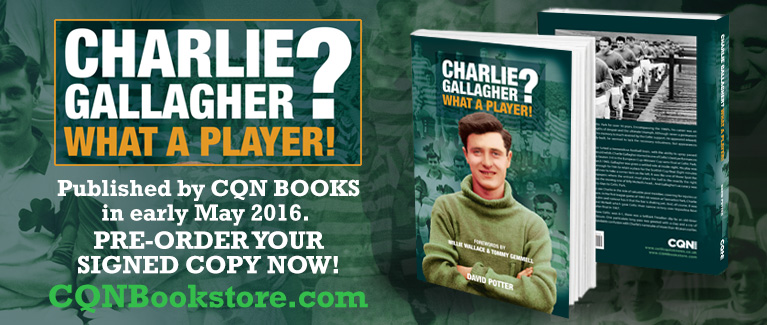 Click Here for Comments >