Brendan Rodgers brought five players to the club this transfer window: Moussa Dembele, Kolo Toure, Scott Sinclair, Dorus de Vries and Cristian Gamboa, two defenders, a wide midfielder, a striker and a goalkeeper.  Moussa has been used sparingly so far, but there's a decent chance four out of the five will be first choice for our key games this season.  Kristoffer Ajer also arrived but was signed up by Ronny Deila earlier this year.
The leavers over the summer were mostly deadwood, with honourable mentions to Charlie Mulgrew and Stefan Johansen, both former Player of the Year winners.  Our best wishes go with them.  We also saw Saidy Janko escape on loan to Barnsley, Scott Allan head to Rotherham for the season, while Aidan Nesbitt will continue his apprenticeship at Morton until next summer.
You would be hard pressed to identify a better transfer window than this since the 'Robbie Keane window', which looked good at the time but was ultimately unproductive.  Try naming one.  Peter Lawwell's adage about coming out of the window stronger than we went into it, was unequivocally achieved.
We also managed to achieve something you and I have debated here for years: spend early in the window in enhance your chances of reaching the Champions League.  No one should be in any doubt that the reason we were able to achieve this, this season, was down to the personal pull of Brendan Rodgers.
Kolo, Scott and Moussa would not be here for any other manager, and without them, we'd not be in the Champions League.  It wasn't a decision to spend early this year that we didn't want to do in earlier years, we've simply not had the drawing power to get the targets we wanted.  That included Teemu Pukki, who wasn't prepared to walk among us until we'd delivered Champions League football for him to enjoy.  This is the reality, even for everyday-jobbers like Teemu.
Those of us who like the scientific approach to football won't like this.  Success shouldn't be about reputations, it should be finding good managers or players who are undervalued, and giving them a platform to shine.
What the last two years demonstrated more than anything else, is that a football dressing room is an incredibly difficult place to get scientific.  Brendan's reputation as a top manager helps him deliver success, which we're all happy about.
I spoke to someone last night who felt "cheated" by the window. "Why?" I asked. "Because we were promised a major spend. Dermot was raging at that other lot after the semi-final and we were promised a big spend. A week ago we were promised James McCarthy."
Honestly, some journalist writes a complete fantasy and we're jumping off cliffs after one of the best July and Augusts we've had in years. Don't confuse media output with actual reality. It's mostly nonsense. Dermot left the game in question before the penalties, there was no overreaction from the other lot.
And Celtic told anyone who asked that they had no intention of signing James McCarthy.  If a fan told you otherwise, his taxi driver-source was misinformed.  It happens.  If a media outlet told to this, they either wanted to run the story without checking, or didn't care.
Did we want more from the window?  Yes.  We all did and we all always do.  That's why Celtic were still on the hunt for a deal or two yesterday, but the manager's primary bases were all covered.  Celtic will continue to do what they always have done financially – spend all the money that comes in over any business period you care to mention.
Enjoy this season, I think it's going to be a memorable one.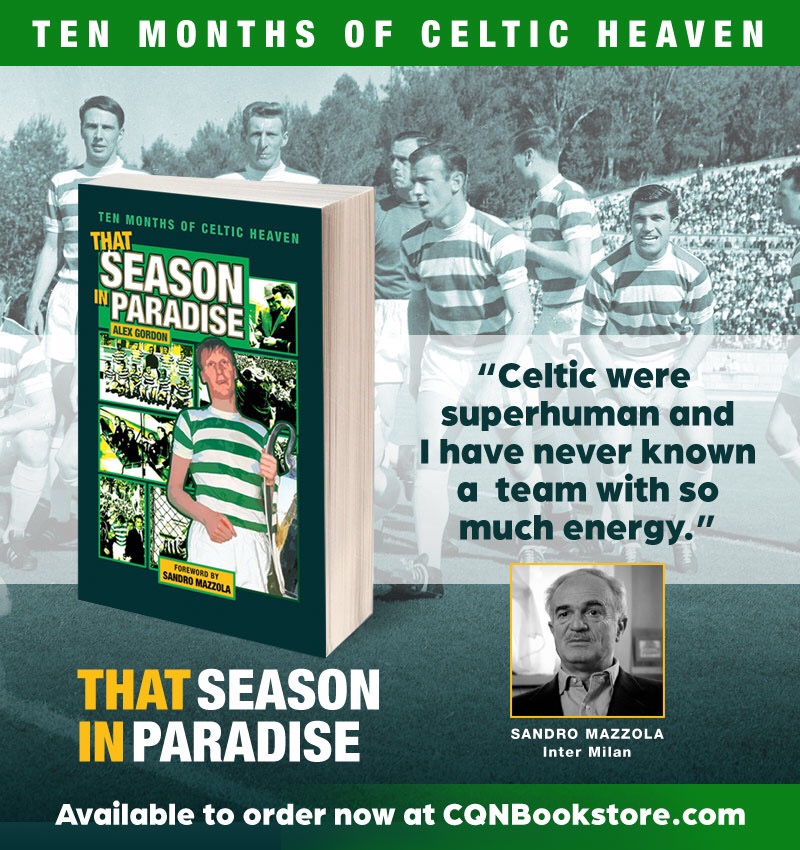 Click Here for Comments >