It is a day I will never forget. I vividly recall my father offering to drive me to Celtic Park but, as much as I appreciated the gesture, I needed some time alone in the lead up to this match to take in the enormity of the occasion and to get my head into the right zone. My dad would have been immensely proud to chaperone me up to the front door of the stadium but I really had to deal with this on my own.
My white shirt and dark flannels were neatly pressed, my shoes were gleaming and, as I looked into the mirror to put on my Hearts' club tie, I considered just how quickly my life had turned around. Just two-and-a-half months previously I had made my debut for Rob Roy juniors and now I was standing getting myself composed to face Jock Stein's Celtic.
I felt ready for this monumental challenge.
I put on my Hearts blazer and a neat white trench coat, which hid the embroidered crest of Celtic's opponents from public scrutiny, before leaving my parents' house in Cardonald to get a bus into town. Early as ever, I arrived in the city and walked to London Road before catching another bus heading for the stadium. I made my way upstairs where there was a group of Celtic fans also making their way to the match. They were in great spirits and enjoying the moment as they burst into a rousing rendition of The Celtic Song. Even if I had removed my white trench coat to reveal my Hearts' blazer and introduced myself, these Celtic fans would have no idea who I was.
I was hoping that they would maybe know my name after the game was over.
I left those Saturday afternoon revellers to make their way to their pre-match bar of choice as I departed the bus and walked up to 95 Kerrydale Street, where lies a stadium in which my father and I had spent many memorable matches together. This day was different though, as my dad would be sitting in the stand courtesy of a complimentary ticket and I would be on the hallowed turf of Celtic Park.
I was met by the doorman, who stood firm until I explained that I was playing for Hearts that afternoon and that I had to get into the stadium to prepare for the game. As I approached the front door, I'm certain he already realised that I wasn't dressed for a day out in the Jungle but he kept a straight face and tested my nerve in any case.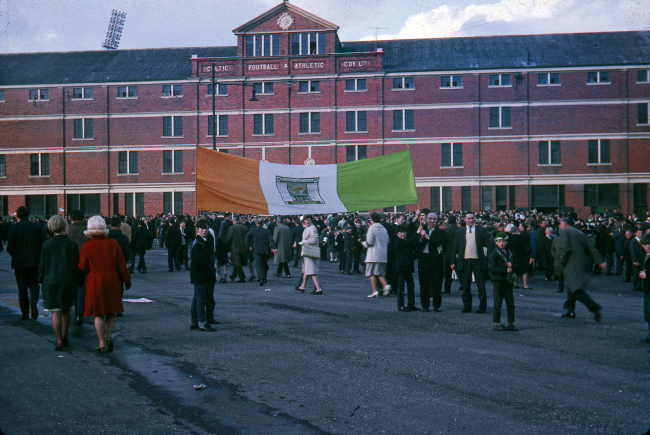 Once inside the ground, I was pointed in the general direction of the away dressing room, and I had a quick look around before sitting alone in the cold and eerily quiet changing area. After a while I took a walk through the tunnel and ventured a few steps on to the lush, green stage.
From my earliest days kicking a ball around the streets of Govan I had dreamed of this moment. My imagination began to run wild as I found myself walking towards the left-wing area of the pitch. I took a few moments to visualise what I was going to do when the referee's whistle finally blew, and the history and traditions of this great football club washed over me like a tidal wave. The proud old building, admittedly a bit gritty, may have been empty but I felt a shiver down my spine as I pictured myself taking on Celtic's right-back and firing in a cross. Would I be tenacious enough to take on the Lisbon Lions' number two in front of the Jungle?
I couldn't wait to try.
Written by Andy Lynch, former Celtic captain.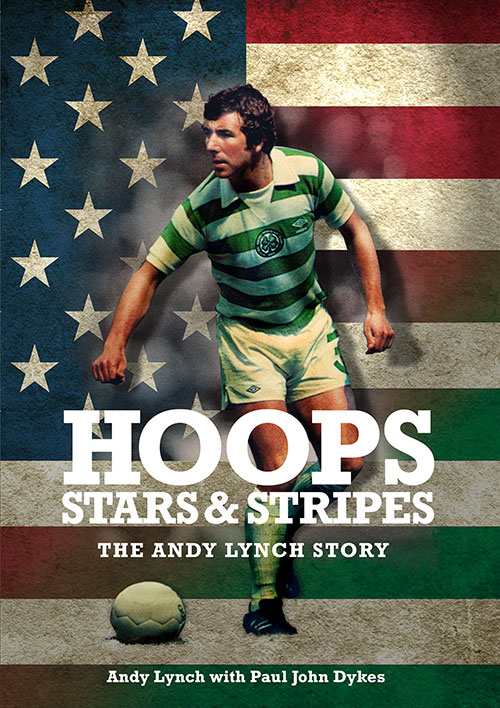 Extract from Hoops, Stars and Stripes, The Andy Lynch Story written by Andy Lynch and Paul Dykes. We have a limited number of signed copies available for only £10 plus p&p from CQNBookstore.com while stocks last.
NEW CQN PODCAST FROM CELTIC PARK ON SATURDAY
Kevin Graham is back with a new CQN Podcast from Saturday. He talks to supporters on the bus on the way to Parkhead, interviews John Paul Taylor outside the ground and captures the atmosphere and action inside the ground before getting some more supporters' views on the bus home after an eventful afternoon at Celtic Park.
Apologies for a few sweary words in this podcast near the end.
Click Here for Comments >