FLORA skipper Gert Kams last night praised Champions League opponents Lincoln Red Imps.
But the 31-year-old winger insisted the Estonians would make no mistake in Wednesday's second leg in Gibraltar as they set their sights on Celtic in the next qualifying round.
The Tallinn club are 2-1 ahead from the first leg after goals from Rauno Alliku and Rauno Sappinen, but the Red Imps still fancy their chances after Joseph Chipolina's crucial away goal.
Kams said: "The good thing is that next week it's all in our own hands because we're taking a lead there.
"We now need to work hard, analyse where we made mistakes and I think next week we will be 110 per cent ready to go and get a positive result.
"Yes, we scored two goals, but we also conceded one.
"In games, you must be alert the 90-plus minutes. If you relax for a moment, then you can get punished very quickly.
"Lincoln have a team full of players who play for the Gibraltar national team and they've played in a lot of international games.
"You could see that they have that experience. They know when to take the pace out of the game, it's quite a good team."
——————————
ONCE UPON A TIME IN THE KINGDOM OF GOVANIA
Let's all laugh at Rangers, let's all laugh at Sevco…the story of the two Ibrox clubs told brilliantly by CQN poster Mea Culpa and illustrated by Cartuja. This is a fantasy story book for grown-ups and is the funniest thing you will read all year!
Once Upon a Time in the KINGdom of Govania is an Escape Goat Production for Celtic Quick News and Internet Bampots.
Available to order now exclusively from 
www.cqnbookstore.com 
– copies arrive this Friday! If you're going on holiday soon take this to read on the beach…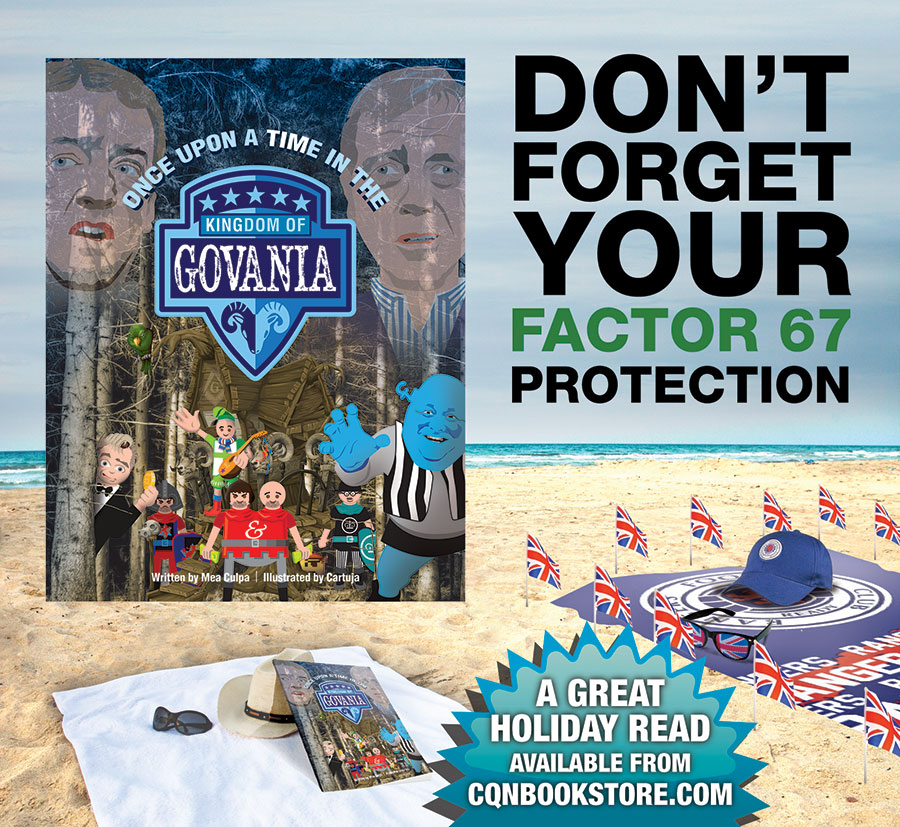 Click Here for Comments >