EVAN WILLIAMS, who celebrated his 80th birthday yesterday, was a goalkeeper decades ahead of his time.
The popular former netminder, who joined the Hoops from Wolves in October 1969 as the club searched for a long-term replacement for veteran Ronnie Simpson, used to have Jock Stein waving wildly on the touchline to get back into his penalty area when he strayed upfield.
The massively under-rated Williams recalls a game against Hearts early in his Hoops career.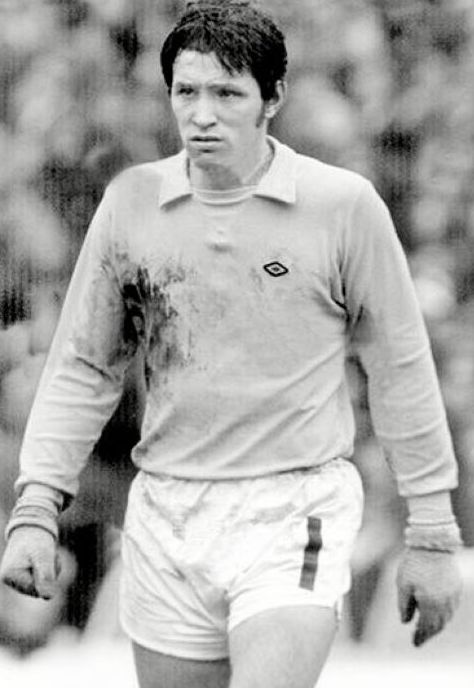 NUMBER ONE…Evan Williams was a keeper ahead of his time.
"One of their boys chased a long ball, I trapped it and nutmegged him," said Williams. "I suppose that must have been unusual judging by our manager's reaction.
"Later in the game, I had to race from my penalty area as their striker, a guy called Drew Busby, chased a long pass from their half.
"I could have kicked the ball into the crowd and surrendered possession. Instead, though, I felt confident enough in my footwork to dribble my way around my opponent.
"I took a touch, Busby charged in, I knocked the ball past him and played it forward to one of my team-mates. Job done. Big Jock speechless outside his dug-out!"
Stein, though, had ways of displaying his displeasure and Williams yesterday revealed a £25 fine after being set up by two of the club's biggest jokers, the irrepressible pair of Tommy Gemmell and Bertie Auld, before one of his first training sessions at Barrowfield.
There was at least one more occasion when the club's legendary manager hit the keeper in the pocket with another cash penalty.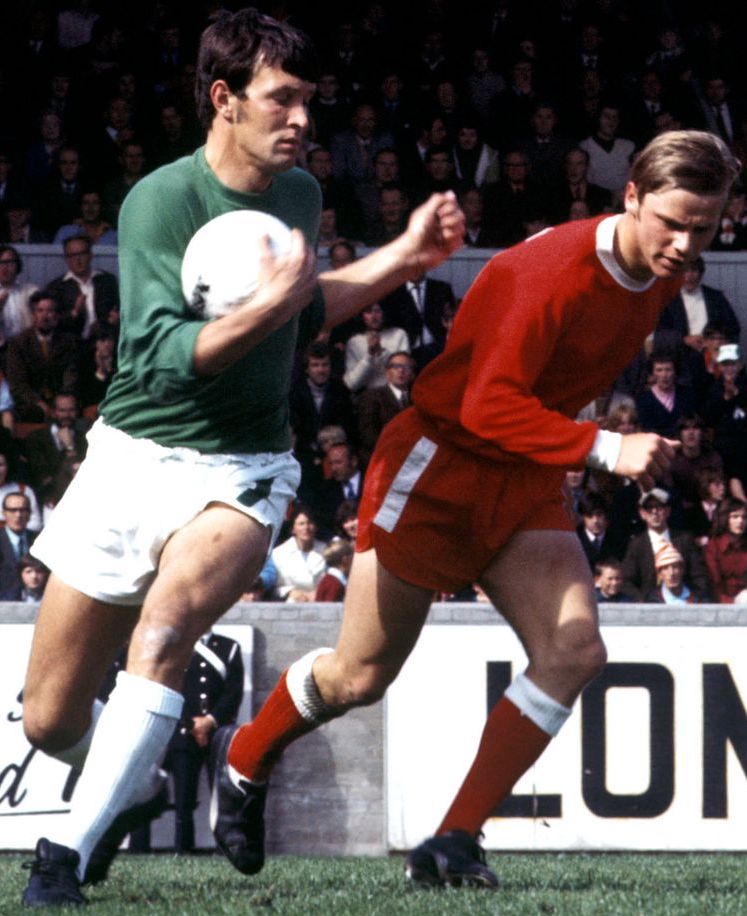 I'M IN CHARGE…Evan Williams grasps the ball with Aberdeen's George Buchan in attendance in a game at Pittodrie in 1971.
Williams, speaking to Celtic book author Alex Gordon, recalled: "It was a winter's day and games were getting called off all over the place. The snow had been falling for about 24 hours and it looked as though there wouldn't be a game anywhere in Scotland.
"I can't remember who Celtic were due to play, but I received a telephone call to tell me, as I expected, the game was off. My wife Anna was pregnant at the time and needed to use the family car that afternoon.
"Then I got another call to say Jock had arranged a bounce game with Raith Rovers and I was to get to the park. Easier said than done, unfortunately. I lived in Alexandria and I raced to the railway station and was amazed there was actually a train ready to head for Glasgow.
"I jumped on it, but we only got as far as Yoker when we were forced to stop. Continuing the journey was impossible in such treacherous conditions.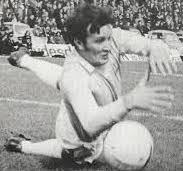 GETTING DOWN TO WORK…Evan Williams dives to stop a shot at his post in a game at Ibrox.
"The train reversed to another station where we were told buses would be laid on to take us to Glasgow. A mobile phone would have been handy in those days. I trekked onto the bus, winced as I looked at my watch and realised I was going to be about an hour late, but still well in time for a 3pm kick-off.
"Jock was a stickler for good time-keeping, but I knew I had a good reason for running late and, hopefully, he would be sympathetic.
"No chance. He was fuming. 'What if it had been a Cup Final? Would you have been late then?' he demanded.
"I told him he could check with the railway and he would discover the train couldn't make it past Yoker. 'I'll see you on Monday morning,' he said grimly.
"He was still ranting and raving 48 hours later. I was fined two weeks' wages. You could never argue with Jock."
*TOMORROW: Don't miss Day Three of CQN's EXCLUSIVE series of Evan Williams' memorable jousts with Big Jock.
Click Here for Comments >