CELTIC legend John 'Yogi' Hughes, the club's seventh-highest scorer with 189 goals, is backing Ange Postecoglou to answer his snipers.
The former fans' favourite, now 78, thinks it is nonsensical that the manager's methods are being questioned in some quarters.
In another CQN EXCLUSIVE, Hughes gave his verdict to Celtic author Alex Gordon in a typical forthright interview.
Yogi said: "I see Ange Postecoglou is being criticised by some of those who are lucky enough to be gifted hindsight for putting on Kyogo Furuhashi as a substitute against Real Betis on Thursday night.
"The manager was presented with a problem inside half an hour when Albian Ajeti went down with what looked like a hamstring pull.
DOWN…Albian Ajeti rolls in agony with a hamstring pull.
OUT…a dismayed Kyogo Furuhashi leaves the field after his injury setback against the Spaniards.
"Postecoglou had named the Japanese striker in his matchday squad, so he must have realised there may have been a time when he might have required his services.
"Make no mistake about it, Ange wanted to win that game. It may have been meaningless as far as qualification to the next stage of the Europa League, but it was a match that was there to won.
"On a personal level, the Greek-Australian was up against an acknowledged master technician in Manuel Pellegrini who was in the opposition's dug-out.
"I believe the Chilean, who has managed Real Madrid and Manchester City during an extensive and decorated career, was taking charge of a team in a European competition for something like his 160th game.
WATCHING BRIEF…Ange Postecoglou analyses play in the Real Betis encounter.
"Contrast that with our manager. He was in charge for a match at this level on only his TWELFTH occasion.
"On the face of it, Postecoglou v Pellegrini looked a bit of a mismatch, but, remember, we had gone 2-0 up in Seville in September in the first game before frailties in a new-look defence were exposed and Betis came back to win 4-3.
"Ange may have seen this as part of his education in European tournaments and was determined to win for himself as well as Celtic, of course. From what I've seen of the manager, I doubt if he is in football for personal glory.
"Everything he has done so far has been to take the team forward and the fans have clearly bought into it.
"So, I would cut Big Ange some slack with his decision to put on Kyogo the other night. I didn't spot a crystal ball in his dug-out, so no-one could have predicted what would happen next.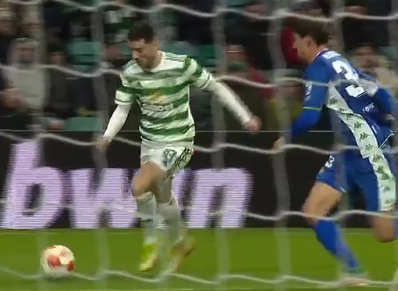 COMING UP…Mikey Johnston prepares to send over the cross for Ewan Henderson to claim the second goal against Real Betis.
"Look, Ange could have put on Mikey Johnston in place of Ajeti and that would have been the soft option.
"He was looking for a victory, he wasn't going to play it safe and you have to commend him for that. That's the Celtic way, after all."
Hughes, who won 15 honours at Celtic after making his debut as a 17 year old, added: "If Kyogo has a problem it would be that he doesn't know when to stop running.
"That's hardly a complaint any manager would have about a player's ability. Kyogo appears to be an all-or-nothing type of guy. There are no lost causes when this guy is about.
"How many times have you seen him cover the yards to charge down a clearance after the ball has gone back to a keeper?
NET PROFITS…Kyogo Furuhashi and Filipe Jota celebrate against Ferencvaros, but the Hoops stars are now struggling with injury.
"He is an all-action man, so there was no way he was going on against Betis to coast for an hour or so. His injury was so unfortunate. He was racing back into Celtic's half as he fought for possession.
"As soon as he went down, we all knew it was serious. He looked fairly distraught as he attempted to get back to his feet.
"He had to go off and Celtic now have a massive problem in the striking department with Ajeti and Giorgos Giakoumakis also sidelined.
"As Kyogo trooped off with his head bowed, the soccer sages were quick to tell us the player should never have been on the pitch in the first place.
"Here's a hypothetical situation. What if Ange hadn't introduced Kyogo against Betis to keep him for tomorrow's visit of Motherwell? And what if Kyogo had made a trademark dash to tackle someone from the visiting side in the first minute and been injured in doing so?
"Would anyone have uttered a single word of criticism? Of course not.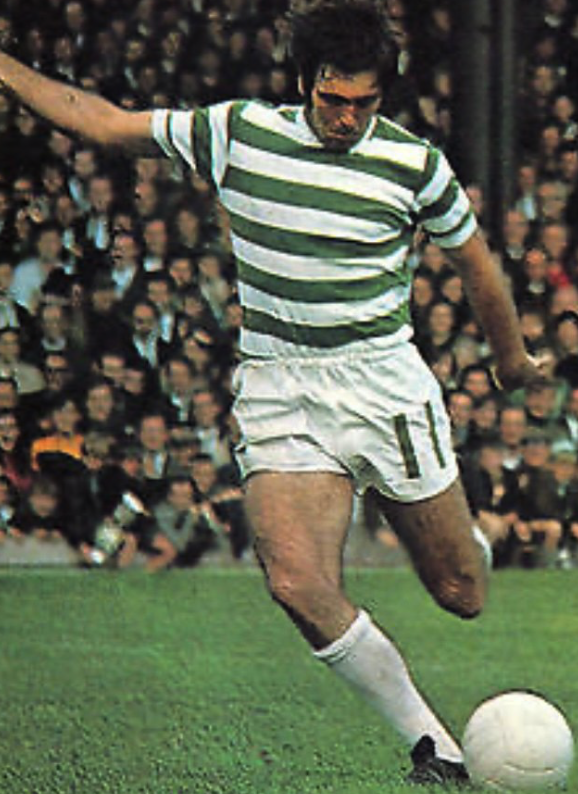 ON THE BALL…John 'Yogi' Hughes on the rampage during his Celtic heyday.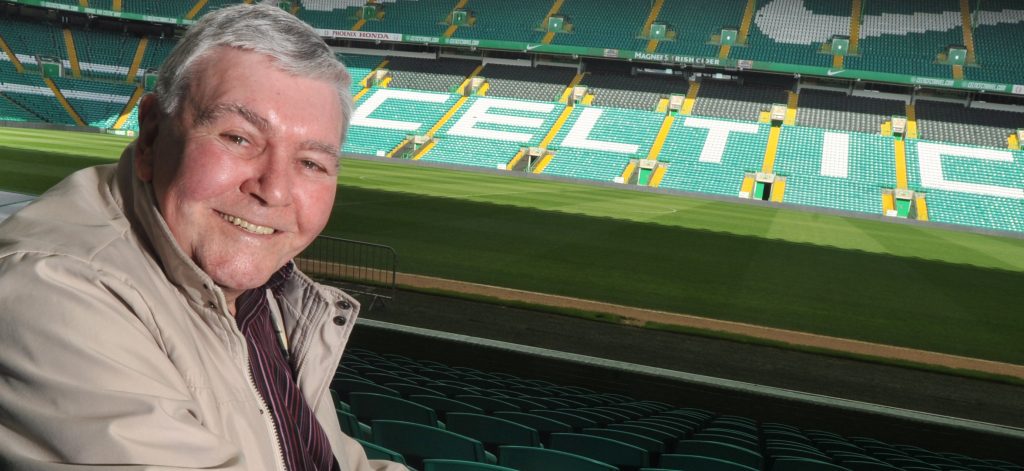 IN THE STAND…John Hughes is a massive Celtic supporter these days.
"So, let's forget taking silly potshots at Postecoglou and get solidly behind the manager at a crucial stage of the campaign with the first piece of silverware up for grabs when my old team take on Hibs in the Premier Sports League Cup Final at Hampden a week tomorrow.
"It's time for everyone to stand up to support the efforts of an individual who hasn't even been in the country for six months.
"One thing is certain – he gets my vote. I like his style and I would predict things will fall into place as the season unfolds.
"If only I could see into the future everything would be perfect."
The Lisbon Lion, who played in five of the games that led to the Hoops conquering Europe in the Portuguese capital on the unforgettable evening of May 25 1967, will be at the Greenock Celtic Supporters' Club between noon and 4pm this afternoon.
The club great will be meeting the fans, signing books, shirts and other Hoops memorabilia. And talking about all things Celtic.
* TOMORROW: DON'T MISS BIG YOGI'S EXCLUSIVE VERDICT ON THE NEW BHOYS
Click Here for Comments >